Nursery Inventory Management Software
Built For


Nursery inventory management software provides small, independent wholesale nurseries and garden centers with advanced inventory and business management tools, perfect for optimizing, streamlining, and growing operations.
Since 2014, the nursery and garden center industry has seen an explosion of growth, seeming to recover almost fully from the Great Recession. According to IBISWorld, today there are 24,642+ active nursery and garden centers operating in the United States. From 2014 to 2019 the industry experienced a CAGR of 3.6%, resulting in $49.9 billion in revenue.
Nurseries and garden centers are deeply dependent on consumer confidence and disposable income – the stronger the economy, the greater the sales. However, small and mid-sized independent nurseries and garden centers can't hang the success of their business solely on the health of the economy. Nurseries must be able to weather the unexpected ups and downs that come from living in a consumer-dependent environment.
a few industry facts
A nursery can sell anything: cuttings, seeds, bulbs, root fragments, tiny plants, big plants, trees, potted plants, bare rooted plants, garden tools, etc.
It is illegal for a nursery to grow patented plants without permission from the original breeder
States have restrictions on what plants can be brought in from other states and countries
Selling to other nurseries defines the nursery and garden center B2B market
Industry statistics as of 2019 (Garden Center State of the Industry Report)
23% of independent nurseries and garden centers have been in business for 50+ years
82% operate a single store
90% are family owned
The median sales volume is $1 million to $1.9 million
89% turned a profit
While the nursery industry is healthy with steady growth predicted for the foreseeable future, nurseries and garden centers are at the whims of other uncontrollable forces than just the economy – most notably, the weather.
It is key for independent nurseries and garden centers to fortify their business well enough to weather the worst of storms, real or economic, and continue to grow into the future.

Nursery Inventory Management Software with powerful inventory control using barcode and mobile tools, dynamic business intelligence, and top-of-the-line order management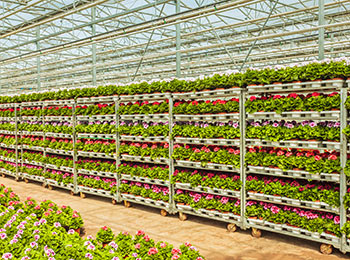 Nursery inventory management, wholesale or otherwise, can be complex – consider all the varieties of a single plant that can exist, and then introduce differing colors, seasonality, age, stand alone or bushels, etc. Knowing in real-time what products are available is key to managing nursery operations efficiently and effectively. Unlike the average consumer good, plants usually require time to be ready for sale or for harvest, meaning purchases of unavailable items may lack a quick fix.
When a wholesale nursery introduces centralized and automated inventory control with the addition of barcode and mobile tools, tedious inventory counts, adjustments, receiving, and transfers become a breeze. Inventory is easily managed across a number of warehouse and/or bin locations and sales orders are quickly completed, on the go, with a mobile device.
With mobile inventory management:
Store & track an unlimited number of products in real time
Attach multiple alternate product IDs and description per product (SKU, UPC, industry-specific, vendor-specific, etc.)
Manage costing, multi-tiered pricing
Always know true costs with landed cost
Set automated reorder alerts with suggested quantities
Set alerts for pre-committed inventory
Automate purchase orders
Streamline picking, packing processes
Track & trace inventory after purchase
Acctivate Nursery Inventory Management Software with dynamic business intelligence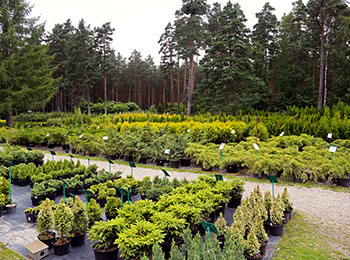 Understanding the desires of customers is key to running a successful nursery year in and year out. Unlike man-made items, plants are subject to seasonality, regions, and a whole host of other conditional factors that make business intelligence a must for accurate planning and better decision making.
A wholesale nursery or garden center fortified with business intelligence tools like inventory forecasting, sales & trend analysis, and decision support is able to strategize and optimize, allowing for peak performance in good times and weathering through without cutting too many losses in hard times.
Inventory Forecasting optimizes inventory investment by eliminating guesswork and determining per-item demand.
Establish minimum stock quantity for each item based on expected demand
Set alerts for when an item drops to reorder point/low on stock
Auto-generate purchase orders based on inventory requirements
Enable recommended reorder items & quantities based on set stocking levels and primary suppliers
Evaluate vendor options and purchase-quantity per product, edit as needed
Sales & Trend Analysis optimizes purchasing and demand planning through sales & trend analysis.
Better predict future production and purchasing needs
Grow marketing plans based on product profitably to improve ROI
Uncover geographical trends to potentially enable cost savings
Use product-level sales information for more efficient supply chain strategy
Decision Support uses data centralization, analysis, and visibility for more informed decision making.
Access detailed, historical customer records
Utilize historical data for analyzing operational and customer trends, uncovering time and cost savings
Monitor real-time key performance indicators
Strengthen business management and expedite problem-solving
Nursery Inventory Management Software for QuickBooks
Acctivate as a nursery inventory management software is a perfect solution for small and mid-sized wholesale nurseries and garden centers using QuickBooks and seeking advanced inventory management features. Acctivate's bi-directional integration with QuickBooks allows a business to implement greater operational control while maintaining financials securely within QuickBooks.
Acctivate Nursery Inventory Management Software with top-of-the-line order management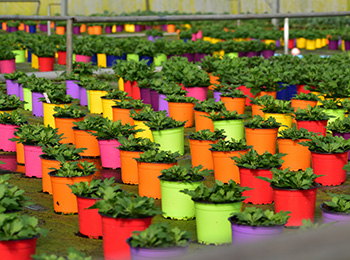 Real-time visibility plays heavily into powerful order management operations. Knowing what plants are available, what will be available, and what won't at any given time is a dynamic tool for being able to fulfill orders big and small. As a wholesale nursery, orders can come in with very little notice based on a variety of factors, while others are more continuous. Being prepared to handle whatever type of order on hand effectively and efficiently is the best way to build solid B2B customer relationships. As the quality and health of a plant isn't permanent, orders being fulfilled in a timely manner is critical.
Nursery inventory management software offers powerful order management, allowing a user to easily sort, filter, and prioritize incoming orders. Order processing and fulfillment workflows are centralized and streamlined, ensuring a steady pace from quote to delivery.
With order management:
Quote to order in 1 click
Handle offline, online, mobile, email, phone, and catalog sales
Filter, sort, prioritize orders
Include products, service fees, shipping & handling fees, and any other chargeable item on orders
Accept multiple payment options
Book orders in advance without inventory commitment
Work with preferred shipping carrier(s)/solutions: FedEx, UPS, USPS, ShipStation, StarShip, DHL
Utilize 3PL & Drop Ship Support
Ship large, multi-package shipments going to a variety of delivery locations easily
Get Started Today!
Discover how Acctivate can transform your business. One of our Acctivate specialists would love to talk to you and discuss your specific business needs.
Call us at 817-870-1311