Inventory optimization solutions balance inventory levels and customer demand in ways that achieve optimal customer satisfaction and business profitability.
---
Disruptions to business are inevitable and constantly occurring—from technological advances to consumer expectations to labor strife to mergers and acquisitions to cyberattacks to natural disasters to a global pandemic.

The above statement was made in response to 2020 being a record year for supply chain threats; and according to Resilinc's EventWatch risk-monitoring system, 4,200 disruptions occurred in the first nine months of 2020.
Inventory optimization solutions provide agility
Inventory optimization solutions help position SMBs be proactive and responsive to disruptions now and in the future.
An essential starting point for SMBs to employ better inventory management practices is to replace manual, error-prone methods, like spreadsheets and notebooks. A complete business software that automates, manages, and tracks operations in real-time across multiple channels and locations with company-wide access help SMBs continually thrive, even amid disruption. Inventory optimization solutions with inventory management, multi-channel sales and fulfillment, business intelligence, and more, such as Acctivate, make way for further inventory optimization solutions through its comprehensive visibility and functionality.
Inventory optimization solutions to automate & deliver real-time visibility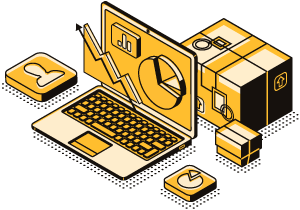 With the automation and live data benefits of the right business software, SMBs are equipped with a goldmine of data that is presented in user-friendly formats to predict trends and demand, identify inventory distortions (i.e., surpluses and shortages), and deploy informed decisions and strategies.
When disruptions shift consumer behaviors and buying patterns, businesses can pivot in response with inventory optimization solutions that are right for the business and circumstances, such as keeping a safety stock, implementing inventory mix optimization, slotting in the warehouse and other strategies.
Inventory optimization solutions for solid buyer-supplier relationships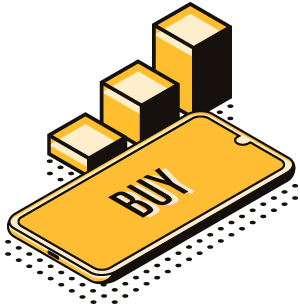 According to a Gartner report, of the surveyed companies, "77% said they are investing in deeper and more collaborative supplier relationships to improve resilience and agility" and others are diversifying their supplier base to have back-ups in times of disruptions.
At the peak of the COVID-19 pandemic when securing goods was a struggle, companies with well-established, strong partnerships among their suppliers were more likely to be given precedence. In many cases, such relationships outweighed written contracts, which were often canceled, invalidated or ignored according to a Supply Chain Dive article.
Having a strong procurement process is an integral part of inventory optimization. With simplified replenishment tools that automatically alert businesses when minimum stocking levels are reached, inventory levels are kept accurate and demand can be fulfilled without delay. This is also made possible by working with reputable suppliers and maintaining those partnerships with software that evaluates their performance and prices, and streamlines purchasing activities.
Inventory optimization solutions to expand sales channels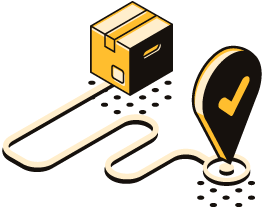 Sales channels, such as eCommerce and EDI are gaining more traction and SMBs not yet integrating them into their operations are missing out on supplementing existing channels with increases in clientele and profits. According to a survey by RetailNext, 64% of retailers were challenged during the pandemic to adapt their supply chain for eCommerce as online buying surged.
Omnichannel sales were a disruption, even before the pandemic, with brick-and-mortar only businesses having to compete among those utilizing multiple sales channels. SMBs can compete successfully with inventory and business management software that centralizes and optimizes inventory for all orders, thus gaining an optimal cross-channel experience. They can also begin to consider measures that are becoming more common, i.e., buy-online-pickup-in-store (BOPIS), selling via online marketplaces, providing online customer portals, providing same-day or next-day delivery, operating "dark stores" (fulfillment-only centers for online orders) and micro-fulfillment centers with curbside pickup.
More inventory optimization solutions to consider
Business software with the right functionality can help SMBs overcome inventory optimization challenges, regardless of the disruption, including:
Lot and serial number traceability that can help with being more sustainable and transparent when it comes to satisfying the increase of customer expectations to know the carbon footprint of products.
Mobile warehouse management to operate beyond the desktop and gain greater accuracy and productivity via smartphones and handheld barcoding devices.
Support for outsourcing, such as operating in the cloud to eliminate overhead of having IT staff and resources in-house, and having seamless collaboration with 3PL services for inventory, fulfillment, and transportation needs.
Acctivate inventory software for QuickBooks is designed for the challenges SMB distributors, manufacturers and online retailers face now and in the future.
Find Out More!
Learn more about Acctivate Inventory Software by connecting with our product experts.
Call us at 817-870-1311