"Acctivate helps me have a daily pulse of what's happening in our business and where our influx is coming and where our outflux is going."
Derrick Ricketts, National Sales Manager
Company Profile

Designer, manufacturer & wholesaler
Products:
Handcrafted home furnishings
Integrated Solutions




Operations at a Glance
The Challenge
Business growth was hindered by attempting to track inventory and orders solely with spreadsheets.
The Solution
A system powerful enough to scale along with business growth but simple enough for a small company.
The Impact
Exponential business growth through a central system to streamline all operations, including customer service and order processing.
Key Features:
The average homeowner can easily infuse their interior design style with 'European Grandeur',
thanks to the one-of-a-kind, meticulously handcrafted products architected by Aidan Gray Home, a leader in the home furnishings industry.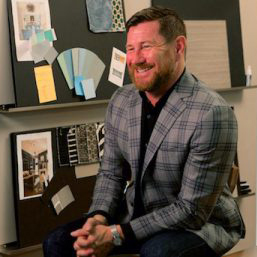 Aidan Gray Home's modern furniture, antique reproductions, lighting, garden décor, and more incorporate authentic materials such as solid wood, rustic metals and antique mirror.
Aidan Gray Home focuses on the details in their European inspired, functional designs from the artistic technique in the finishes to the proportions to the understated elegance.
"Our company's slogan is 'Our Details, Your Style' and in the history of the company, details are what make the difference.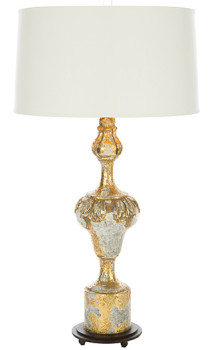 When you look at one of our lamps it's made to look like something you would find in a Paris antique flea market. There could be chipping and flaking of the paint, which is exactly what would happen with a real antique.
The attention to detail is what makes the difference and that's what drives our company," Derrick Ricketts, National Sales Manager explained.
Since Aidan Gray Home's founding in 2003, they have grown tremendously. With an ever-expanding product line, increasing their customer base is a key component to continued growth.
As a wholesaler we're always looking for new and unique retailers who appreciate the differences in the styling of Aidan Gray Home.

I think one of the things that makes a strategic partnership between Aidan Gray Home and our retail partners is that we offer great customer service. We have a fantastic team on board who deal with customer inquiries every day — the who, what, where, when and why that the customers want to know and we are extremely responsive.

We try to handle these types of calls within a 24-hour period and we do our best to ensure that our stock levels are maintained so that our best sellers are always available to our customers."
Aidan Gray Home has greatly improved their customer service over the years and Acctivate Inventory Management Software has played an integral part in that refinement.
Spreadsheets reigned in Aidan Gray Home's early years, hindering growth
Prior to becoming an Acctivate customer everything was done on spreadsheets. As a small business, that was the best way to do it at that time.

As the business continued to grow, we realized you can't have multiple spreadsheets to figure out what's in stock and what orders need to be processed, so we began to seek out a new platform that would help manage our business data. That's when we became acquainted with Acctivate and that's how we became a customer of Acctivate," Ricketts said.
Acctivate replaced spreadsheets in 2005 and the results have been incredible
Acctivate helped us grow exponentially very quickly because it took all the data and put it into one source and, with that one source, we were able to manage our inventory, our order processing – our customer service was more accurate in the information they could give to our customers, which made our responses more immediate and served our customers' needs.

When you combine all those factors together, Acctivate helped grow our business and it continues to do so today."
The answers are in Acctivate
I only have to go to one source to find the answer. I can very quickly find out in Acctivate:

the status of an order and an account;

when an order shipped;

how much product is on backorder;

and I can find orders and get with my team and say 'I don't understand why this order hasn't shipped yet —It's in the queue, it's been alerted, the workflow status is correct.'

Acctivate helps me have a daily pulse of what's happening in our business and where our influx is coming and where our outflux is going."
---
Tracking SKUs
---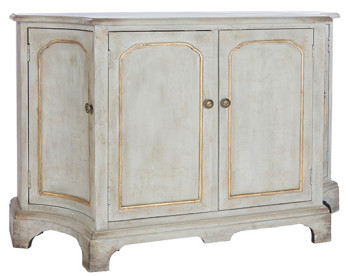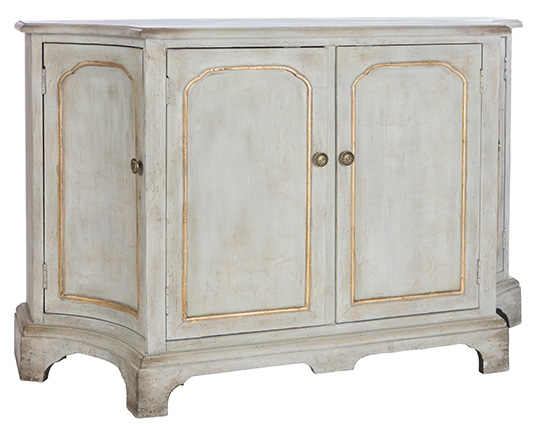 Acctivate puts all the information about each product at the forefront, which enables Aidan Gray Home to keep close tabs on their inventory in real-time and manage critical information, such as large quantity SKUs.
We track factory SKUs and internal SKUs in Acctivate. We use the alternate descriptions to put in factory SKUs. That information is always in Acctivate and ensures that we're double tracking it and if we're ordering from the factory, we know we're ordering the right part."
---
Kitting
---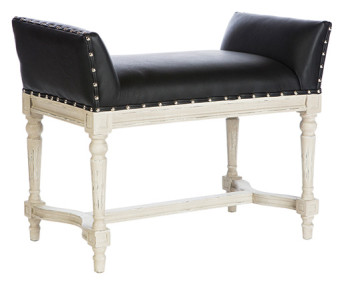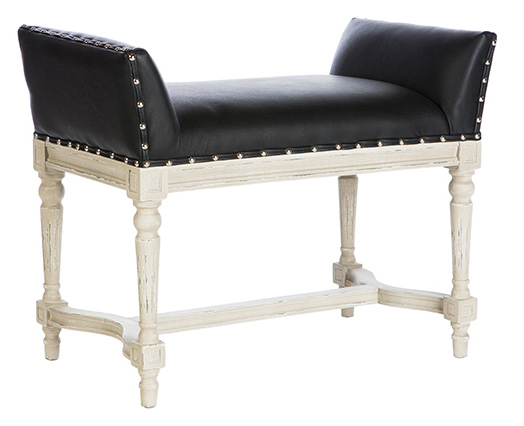 Acctivate's Kitting feature gives Aidan Gray Home visibility into their products that are made on demand and as a result they have seen productivity gains in their processes.
Having the kitting in Acctivate easily saves 10 to 15 hours, especially during our big markets and our showtime periods because that's a huge influx of orders that we have coming in during a certain time period."
---
Reporting
---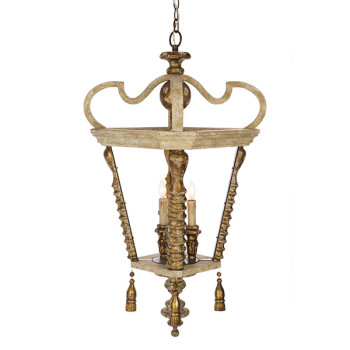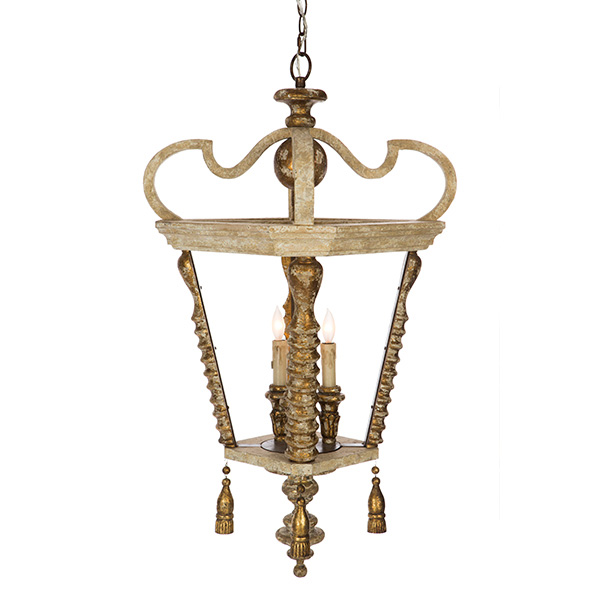 Aidan Gray Home also gets the answers out of Acctivate in the form of reports, which is made possible with Acctivate's built-in integration to Crystal Reports®. Acctivate offers 100+ standard reports out of the box and they can be customized and virtually any report can be created.
I think the capabilities to do reporting out of Acctivate is one of the strongest assets that it brings to our company.

We're very into data mining here. We really want to know who our customers are, where orders are coming from, what holes need to be filled — and that's all very trackable within Acctivate.

The reporting in Acctivate gives us the roadmap for where we need to go and how we need to make the roads better."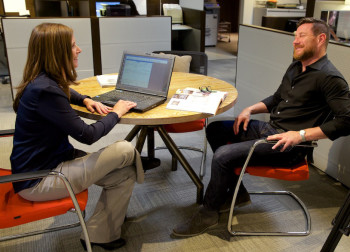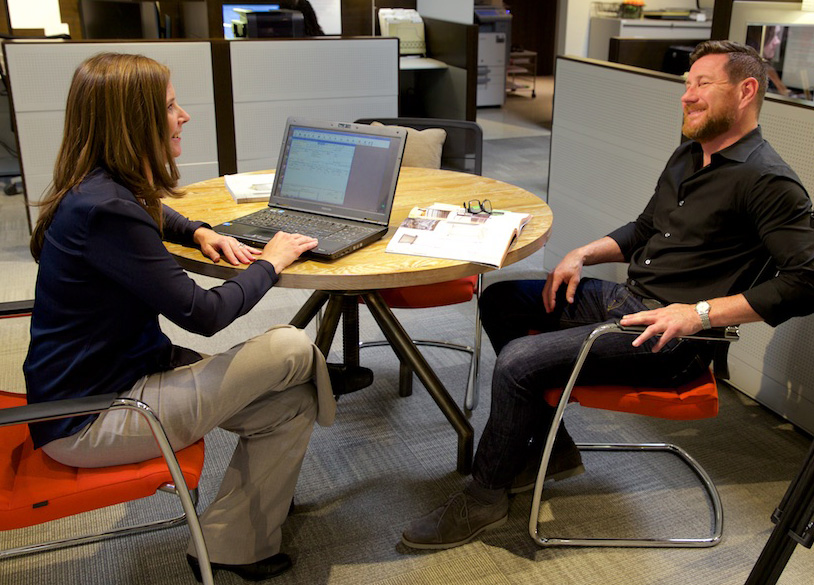 Aidan Gray Home works with Acctivate Consultant, Michelle Barr of Firefly Business Group on a variety of projects to improve their operations including creating Acctivate reports specific to their needs.
I can work with Michelle Barr, our Acctivate Consultant and say I need a report that has A, B and C and she will quickly get that done for me. I can also tweak that report because I forgot, for example that I need to look for a specific marketing code for a promotion and I can get that done very quickly and it gives me the data that I need."
Maximizing Acctivate capabilities as an evolving company
As an innovative company, Aidan Gray Home's business operations have evolved over the years to include additions such as B2B showrooms, independent sales reps nationwide, Gray Living (their retail store), and online sales via eCommerce websites.
As they have grown, Acctivate has been able to accommodate their needs with robust capabilities.
---
Web Store Integration
---
Acctivate integrates with several popular eCommerce platforms, including Adobe Commerce (formerly Magento) Commerce, which Aidan Gray Home uses for their web store presence.
Integrating Magento with Acctivate was very seamless. We do inventory updates four times a day from Acctivate to the website."
---
Outside sales
---
We were able to integrate a third-party platform used as a sales tool with Acctivate."
This sales tool seamlessly works with Acctivate to supply nationwide independent sales reps with real-time information. If they are out at a store they have accurate inventory information, product pictures and the ability to enter orders that are automatically downloaded into Acctivate.
Acctivate communicates with our third-party platform four times a day to update inventory and stock status; and it also imports and exports customers when they are added into either platform, making it a useful tool for our sales reps on the road."
Improvements in customer service and order processing
We have customer service who is on the forefront – so any time a customer calls in they need to be able to look into Acctivate and find out: 'Is it in stock?'; 'Is it available?'; 'What's the price?'; 'When can it ship?'. All of that is right there in front of customer service.

Segueing over to the next department which would be order processing, they receive the orders in and they can immediately download it through any of our external programs we use, and it becomes an immediate gratification into the system.

Then, they can process the orders out based upon the inventory that they're seeing and we're turning our orders around faster, which generates more revenue, which makes Acctivate a better solution to our business as a partnership."
---
Business Activity Management
---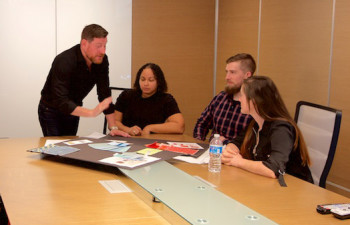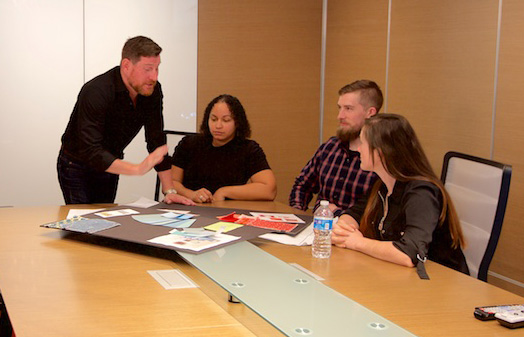 Acctivate's Business Activity Management feature manages and tracks virtually any activity, issue, follow-up, event or project. For Aidan Gray Home the feature helps a lot with customer service and order processing. With several divisions within the company, Business Activity Management is critical for collaboration and organization.
Business Activity Management is an excellent form of communication to keep the key members of the team in the loop as to what's happening with specific customers and specific orders."
Ricketts described the improved communication that Business Activity Management brings to their organization.
Let's say that we are processing an order and it is currently on credit hold. The order processor will do a business activity or an alert to the accounting department — 'May I release this order?'.

Once accounting has given their approval or denial they alert it back to the processor.

The same thing happens a lot between customer service and order processing. If we haven't received an account application yet, there could be an activity or alert that says, 'Waiting on the account application'. Once it's completed they'll re-alert it back to the processor, so it immediately goes out and the product ships."
Ease of use
Ricketts said the biggest pleasant surprise about Acctivate has been its ease of use.
Acctivate is easy to use — it's visual and everything is right in front of you.

Acctivate is very user-friendly and it's just logical the way it lays out.

You create an order, you add the product, you add the shipping to it and then you're done and the order is processed. The same thing, it's very easy to go in, look and say, 'Ok, this is my available and this is my on-hand count'.

Here's a good example, one day I was in a product that was oversold and available by 18, yet I had 11 on-hand in the warehouse. I train my team to look for those red flags in inventory and say, 'Why am I oversold in 18, but 11 haven't shipped?'. We ended up shipping out the 11, the next day."
Acctivate support
We've always gotten excellent customer service. Our calls are taken, our needs are met and if they're not met there's always a way to try to find a solution. We feel we have a good partnership with Acctivate," Ricketts concluded.
---
Watch the national TV Segment featuring Acctivate as a small business technology and interviews with Derrick Ricketts of Aidan Gray Home…