"Acctivate is a no-brainer because it is the only software out there that has all these features and also integrates with QuickBooks."
Khaled Abohalima, Chief Information Officer
Company Profile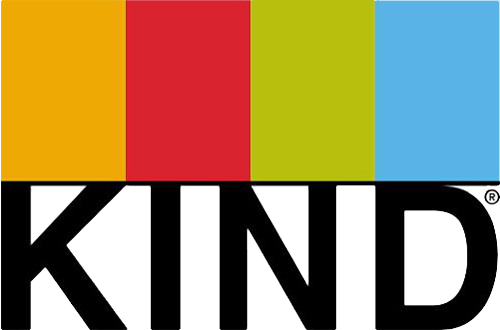 Distributor
Products:
Healthy snacks & foods
Integrated Solutions




Operations at a Glance
The Challenge
Quick and constant growth led to the expansion into multiple warehouses complicating inventory management and order processing.
The Solution
An inventory management system powerful enough to handle a high volume of orders, simplify operations and works with QuickBooks.
The Impact
Gained control of inventory and orders as the business continued to grow with eCommerce, EDI and many other features.
Key Features:
Explosive growth leads KIND Snacks to Acctivate to handle the volume
Since Daniel Lubetzky launched KIND Snacks in 2003, they've experienced growth few companies achieve.
With year over year growth of 90 to 100 percent, the New York-based company has attained their success with a commitment to healthy snacks and foods, a pledge to social entrepreneurship with impact, and a desire to make the world a bit more… KIND.
It all started when Lubetzky saw a need for a better bar.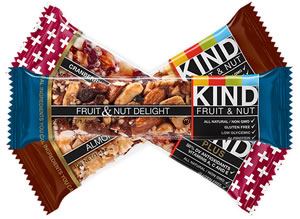 Something healthy. Something tasty. And, as the company states, something with "ingredients you can see & pronounce."
KIND Snacks now offers 22 bars and 6 Healthy Grains snackable clusters and has achieved distribution that leaves the snack industry envious.
KIND Snacks' distribution network began with one 3PL provider and their inventory in one place but, as they grew, their distribution management needs grew as well, as KIND Chief Information Officer, Khaled Abohalima, explained.
For years we had only one 3PL that we were using back then, the inventory was in one place and things were fine, but when we started expanding beyond a single 3PL, QuickBooks at this time did not support multi-warehouse.

So, we had to do transactions across warehouses, manage inventory and do transfers across warehouses – and this was just challenging."
Managing an entire business
Abohalima and his team began searching for a new system to handle their order management and distribution network in 2011.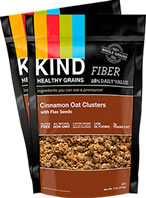 "I am going to be honest, we looked at having an ERP back then and after researching it, it turned out to be a big project that we didn't even have the manpower to execute.
So, we decided to put ERP on the back burner for a while and have an inventory solution.
We started researching and found Acctivate. So, Acctivate was the in-between between QuickBooks and a larger ERP system."
What sold Abohalima on Acctivate?
Abohalima explained:
The fact that Acctivate integrates with QuickBooks and I did not have to change my general ledger or rip out my entire system and produce a brand new system here. That was a major deciding factor.

When we decided on Acctivate, we found out it has all of these nice features that we also need. So, a big selling point for me was that I did not have to do a re-implementation of finance back here or build a sync between a custom application and QuickBooks."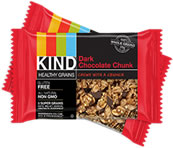 KIND is the type of company that hits the ground running in everything they do, so they needed a software partner that could assist with getting the implementation in quickly and smoothly.
"Overall, it was an easy implementation that was about two months or three months and then we were up and running," Abohalima commented on the process.
With Acctivate in place and sales volumes continually increasing, Acctivate became key to daily sales and order management.
Acctivate is the front end; it's the order processing front end to our financial system. Nobody touches QuickBooks anymore, everyone uses Acctivate, only a few people in finance use QuickBooks," said Abohalima.
eCommerce & EDI tools that automate & handle volume
---
eCommerce
---
Magento is KIND Snacks' webstore of choice and one of the many eCommerce platforms Acctivate integrates with for one click order synchronization.
We started doing 10 orders on the website back then, and now there are 100's a day."
Abohalima described Acctivate's eCommerce tools as…
Amazing, your eCommerce import tool is just amazing!"
---
EDI
---
"We did the initial mapping once and everything just simply works," said Abohalima.
The Acctivate/TrueCommerce EDI solution is positioned at the core of KIND Snack's order processing management as well.
I think we started with like 6 or 8 EDI trading partners, now we have probably 65."
Abohalima continued. "Having a partner like TrueCommerce has helped a lot, we don't have to do any of the mapping, your team and their team got together and built up the business plugin and they manage our department mapping, so for us it's just a phone call or an email."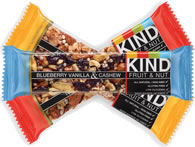 Summing it up
When asked for three words to best describe Acctivate, Abohalima said, "I'm not sure if three words can actually describe the whole operation, but I think inventory and order processing are the top two features that saved the company the last few years. We wouldn't have done it if that was QuickBooks alone."
And, if asked by a colleague for a business and inventory management system recommendation?
If they have QuickBooks, actually it's a no-brainer, it's the only software out there that has all these features and still integrates with QuickBooks.

There's another smaller product that doesn't compete with you but it's definitely a big selling point because QuickBooks is very popular in small business."
Fellow food distributor, The Brand Passport went to KIND Snacks for a recommendation and they are now also a satisfied Acctivate customer.
Read more…