Cable Inventory Management
Built For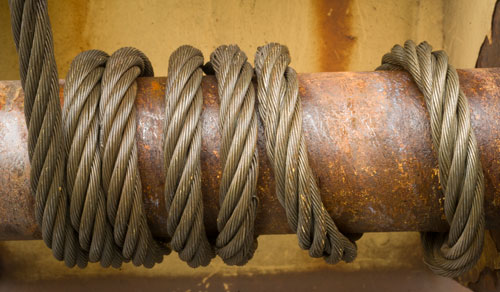 Cable inventory management software streamlines tracking, improves accuracy, enhances purchasing management, and boosts manufacturing operations.
In today's competitive environment, businesses in the wire and cable industry are seeking ways to make processes more efficient, accurate, and profitable. Having the right cable inventory management system in place allows cable manufacturers and distributors to easily track cut-to-length and continuous length cable products with better accuracy, while reducing costs and improving productivity, and profitability.
Acctivate Cable Inventory Management software is trusted by manufacturers and distributors to improve business processes with enhanced tracking, barcoding, reporting, purchasing, and manufacturing capabilities, while seamlessly integrating with QuickBooks.
Cable inventory management streamlines tracking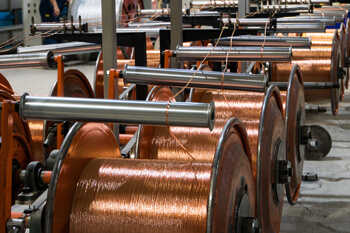 Knowing the correct amount of cable that has been sold and how much is left in each spool is a necessity for cable and wire distributors. Tracking of cable lengths is better controlled and simplified by employing reliable cable inventory management software such as Acctivate. Acctivate tracks a history of data inputs that increase the accuracy of cable lengths, creating an accurate, real-time inventory of available products to be sold.
Improve operational processes with barcoding
Cable inventory management provides a simple and efficient method for identifying and removing the unnecessary steps in operational processes. For example, as a product moves through the sales and order fulfillment process, a barcode scan at each location delivers valuable information that can be used to potentially modify steps to make the process more efficient.
Understand your business better with cable inventory management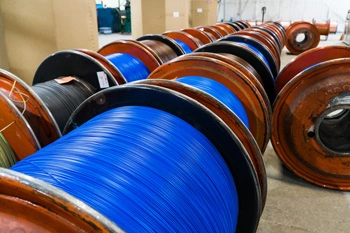 Accurate reporting helps businesses understand their company better by giving a quick, real-time view of their entire operation. Businesses learn more about which products sell best, or more consistently, which customers purchase the most, and of what products, and much more.
Acctivate reporting comes with hundreds of commonly-used reports and documents and works with Crystal Reports® to allow companies to easily create reports that may be required specifically for their cable and wire business.
Cable inventory management enhances purchasing
Maintaining accurate cable lengths and information throughout the supply chain starts by having the correct data for each spool when they are acquired. Tracking all purchasing data for products in a single system improves accuracy and consistency, and enables the in-depth analysis that is essential for cable and wire businesses to know which items are in demand.
---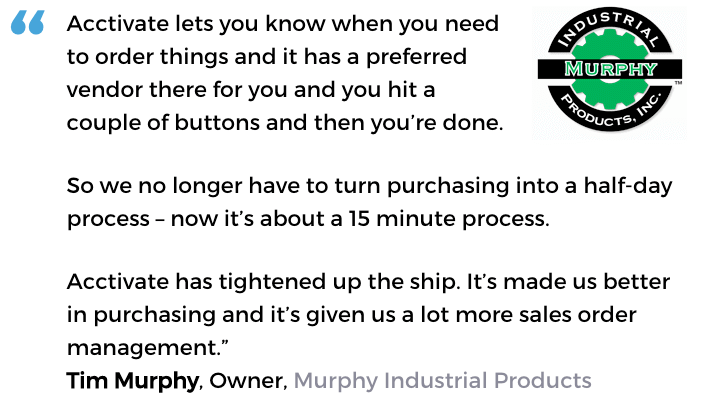 ---
Cable Inventory Management Boosts Manufacturing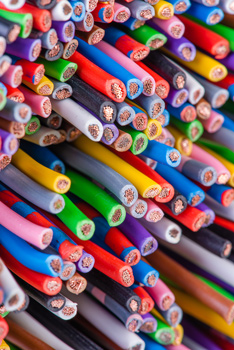 Depending on your manufacturing business' industry and needs, the base manufacturing control features necessary for operations may include:
Lot number control
Serial number control
Bill of materials
Kitting
Assemblies
When control of these and other manufacturing features are seamlessly integrated with other critical areas of operation, manufacturers are able to adequately control and oversee processes from a top-down view, as well as add connectivity to workflow.
Cable inventory software optimized for QuickBooks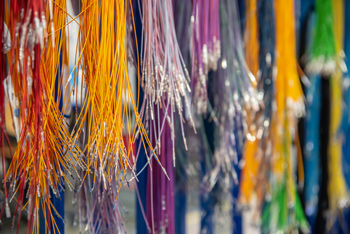 QuickBooks is made for financial information and, as such, is trusted by many small businesses to help manage their financials. As businesses grow, they begin to realize their need for help controlling the rest of their business including inventory management.
Acctivate Inventory Software boosts QuickBooks by working with the financial data and by sharing cable management business information through bi-directional synchronization. Data in both systems is automatically updated when synched to reflect the most recent changes and ensuring all business information is up-to-date and accurate.
Get Started Today!
Discover how Acctivate can transform your business. One of our Acctivate specialists would love to talk to you and discuss your specific business needs.
Call us at 817-870-1311