Electrical supply distribution software positions companies for success
Electrical supply distribution software provides distibutors with inventory control, procurement and sales tools, serial number and job management, and manufacturing capabilites.
---
Electrical supply distributors face a challenging and fast-moving marketplace with emerging technologies and changing buyer behaviors and preferences. Keeping the right inventory in stock in the correct amounts to serve customers from multiple channels is the key to satisfying customers consistently. Electrical supply distribution software helps distributors focus on these core elements for success and profitablity.
Acctivate electrical supply distribution software
Acctivate electrical supply distribution software fully integrates with QuickBooks, and automates, optimizes, and connects all operations within one system, including: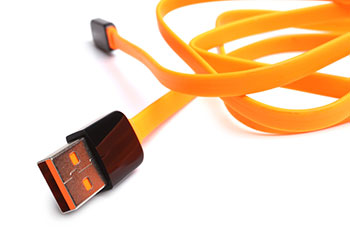 Inventory control & procurement
Multi-channel sales
Advanced pricing & costing
Serial number management
Job management
Manufacturing
---
Electrical supply distribution software user, DSX Access Systems

---
Electrical supply distribution software with inventory control & procurement

With 24/7 visibility within Acctivate, distributors know inventory levels and can forecast demand to replenish on-time. Businesses save money and remain loyal to customers with tools to eliminate out of stocks, overstocks, obsolescence, and slow-moving inventory.
Manage limitless inventory in all warehouses & bin-locations.
Boost productivity & accuracy with mobile receiving, put-away, cycle counts, and transfers.
Support customer and vendor managed inventory.
Find products instantly by multiple product IDs, i.e., manufacturer part number.
Reorder promptly with low stock alerts.
Evaluate supplier performance and spending.
Facilitate non-stock special orders.
Electrical supply distribution software supports multi-channel sales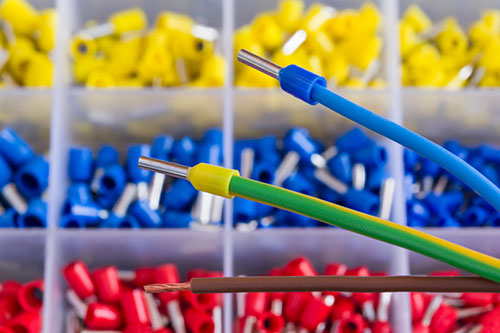 We live in an on-demand environment and satisfying that expectation in business preserves and builds customers. Acctivate unifies all orders—be it counter sales, phone, EDI, or eCommerce (B2B & B2C). This enables all data, i.e., inventory availability, transactions, package tracking and more to be coordinated across the system—reducing backorders, eliminating shipping errors, fulfilling orders as promised and enabling responsiveness. Customers get what they want, when they want it, while the business optimizes their own cashflow using order management and fulfillment tools:
Accept various payment options.
Integrate with EDI providers and eCommerce platforms & marketplaces.
Handle complex orders, i.e., future & blanket orders.
Expedite high volume orders with bulk processing & fulfillment actions.
Accelerate picking with barcoding, mapped pick routes, and consolidated pick lists for batch picking.
Track fulfillment workflow in real-time.
Integrate with multiple shipping carriers.
With all operational data centralized and managed in Acctivate, businesses can cater to trends, demand, and seasonal fluctuations with forecasting and analysis tools. In turn, businesses can manage customer relationships and remain profitable with tools to oversee credit and collections.
---
Electrical supply distribution software user,  FPC  Security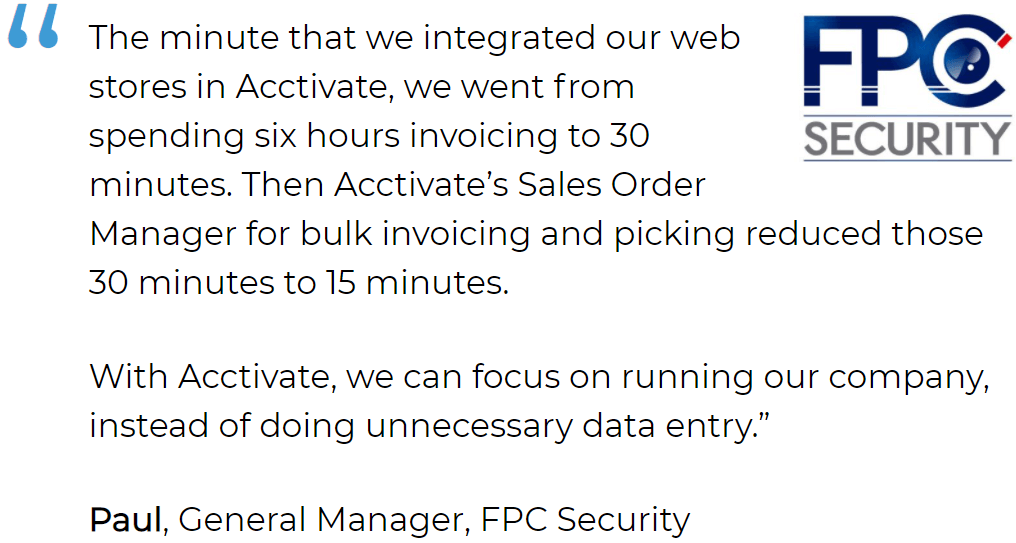 ---
Electrical supply distribution software with advanced pricing & costing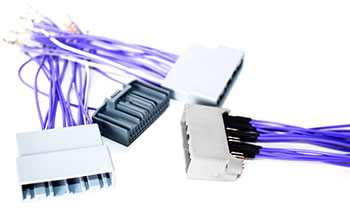 Acctivate enables businesses to strategize, provide competitive offerings and increase profitability with capabilities to balance product pricing, cost of goods sold and operational costs.
Price products using options, i.e., multi-tiered, negotiated customer specific, volume pricing, etc.
Establish and manage customer contracts.
Support matrix pricing by grouping products and assigning price codes, i.e., dealer, etc.
Facilitate promotions, discounts, and upselling.
Batch update vendor and product prices easily.
Buy & sell in multiple currencies.
Acctivate cost tracking and control helps businesses price successfully by knowing true COGS by capturing landed costs and accommodates a variety of costing methods, i.e., average, standard, FIFO, LIFO, and specific identity.
Electrical supply distribution software manages serialized products
Distributors gain inventory visibility and security through serial number management, which bi-directionally traces products from receipt to delivery.
Access full product & transaction history for customers per serialized product to know sale date + more for warranties and other inquiries.
Track serialized components of end products.
Scan serial number encoded barcodes to handle certain operations with barcoding and mobile devices.
Tie purchase & added costs to a product by serial number.
---
Electrical supply distribution software user, DataRay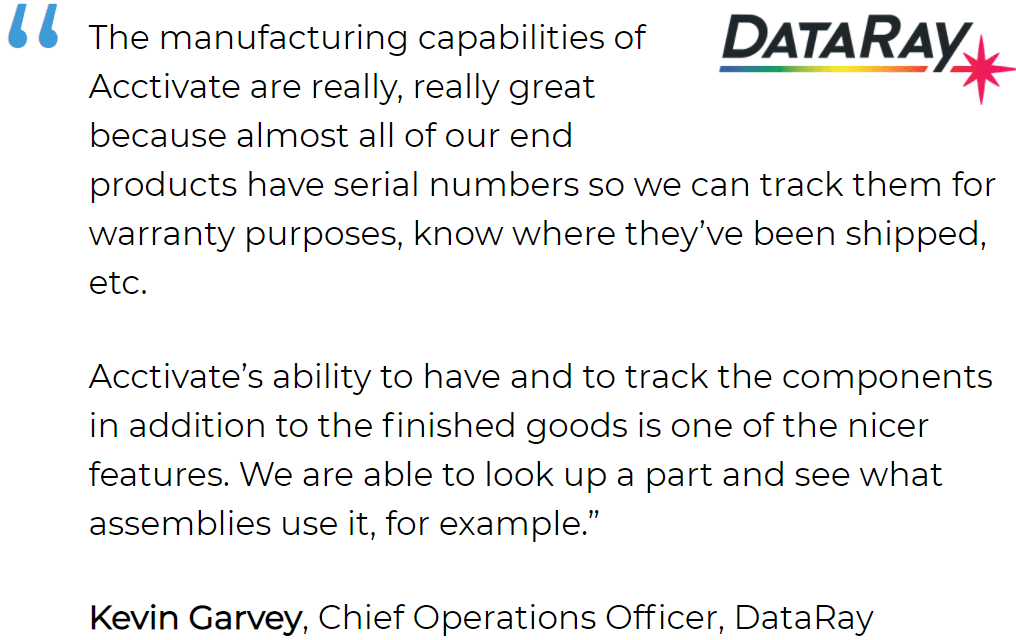 ---
Electrical supply distribution software helps manage jobs

Some distributors need to manage large jobs or projects, such as for contractors. Jobs can be created in Acctivate or in QuickBooks and synced to Acctivate. Jobs are linked to a customer and bids, orders, credits, and business activities can be created directly from the job for streamlined management. Job specific costs and invoices are applied against the job.
Electrical supply distribution software facilitates manufacturing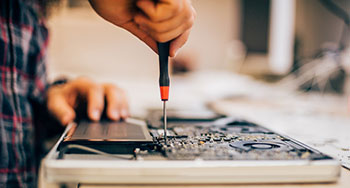 For distributors that also manufacture and remanufacture, Acctivate delivers streamlined capabilities to purchase for, create, and sell kits (made to order) and assemblies (made to stock); as well as track work order stages in real-time and analyze job costs to optimize processes. Combined with flexible, multi-level bill of materials functionality, components can be specified and tracked for the builds.
Get started today!
Learn how Acctivate can position your electrical supply distribution company for success.
Call us at 817-870-1311 or request a free trial.