Sheet Metal Inventory Management
Built For


Sheet metal inventory management tools accurately and consistently control inventory and other business processes to speed up warehouse and manufacturing efficiency throughout the supply chain.
Sheet metal inventory management
Long lead times, products held up in processes, and an excess of goods and scrap metal taking up valuable warehouse space can leave those in the sheet metal industry feeling out of control and can potentially lead to lost sales. In order to regain control of their business, sheet metal manufacturers and distributors must stay on top of their product trends and adjust their business management to reflect the current needs. The fastest and easiest way to accomplish this feat is by investing in a reliable inventory management system.
Thousands of businesses have taken back control, increased profits, and boosted growth with Acctivate, which provides powerful sheet metal inventory management and more. Acctivate grows right along with the business to ease growing pains with robust features, including reporting, barcoding, tracking, manufacturing, and seamless, bi-directional integration to QuickBooks.
Sheet metal inventory management identifies product trends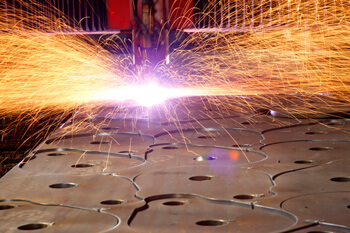 Precise reporting is crucial to identifying your business trends and successfully managing a sheet metal business. Having a history of product trends allows you to forecast when products sell the most and when they go dormant, allows you to modify your purchasing, fabrication, production, reverting, and selling practices accordingly. Reports displaying within the system's dashboard provide a real-time glance of trends to catch unexpected changes and quickly shift processes, if needed.
Improve efficiency with barcoding and sheet metal inventory management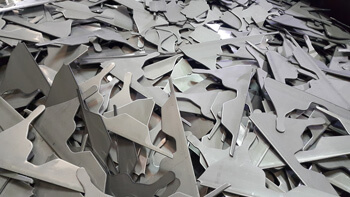 Businesses in the sheet metal industry can easily spot areas in their processes that could be improved to maximize their operations. Barcoding can automatically add detailed work in progress information about processes into each product's history in the sheet metal inventory management system. That information aids in detecting areas in processes that can be updated and streamlined. Constantly reviewing production processes helps businesses stay on top of their operations and promptly recognize problem areas where processes need attention.
Boost productivity with sheet metal inventory tracking
Manufacturers and distributors gain inventory visibility and security through sheet metal inventory managements' serial number management, which bi-directionally traces products from receipt to delivery.
Access full product & transaction history for customers per serialized product to know sale date + more for warranties and other inquiries.
Track serialized components of end products.
Scan serial number encoded barcodes to handle certain operations with barcoding and mobile devices.
Tie purchase & added costs to a product by serial number.
---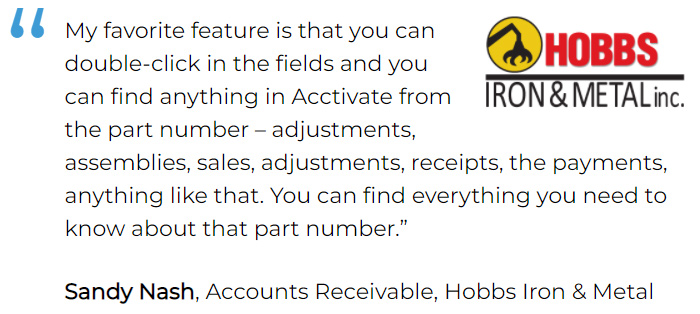 ---
Sheet metal inventory management increases manufacturing throughput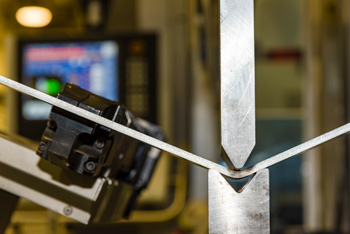 Because the amount of inventory affects the amount of goods that can be manufactured or assembled, inventory control is critical to ensuring the desired product output. If sheet metal inventory management is centered on inventory control, your business is better able to forecast quotas and production outputs.
Enhance QuickBooks with sheet metal inventory management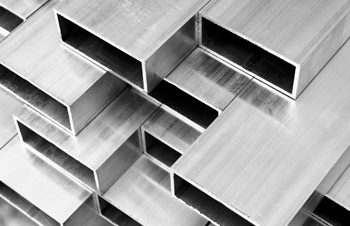 QuickBooks helps many smalls businesses manage their business' financial information and can do a bit of inventory management. While managing inventory in QuickBooks may work for newly started companies, more established sheet metal businesses need a robust inventory management system to properly manage their businesses.
Acctivate Sheet Metal Inventory Management Software enhances QuickBooks as they work together in sharing data back and forth. This unique bi-directional data sharing means that Acctivate and QuickBooks truly work together to keep business information accurate and updated in both systems every time they sync.
Get Started Today!
Discover how Acctivate can transform your business. One of our Acctivate specialists would love to talk to you and discuss your specific business needs.
Call us at 817-870-1311