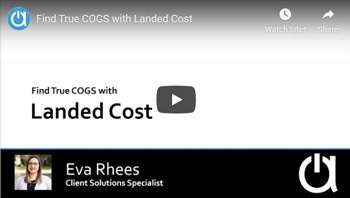 Find True COGS with Landed Cost
The details are uncovered of how landed cost in Acctivate is accurately calculated in all processes, including receipts, transfers, and assemblies to ensure true costs are captured in order to make informed decisions on product sourcing and profitability.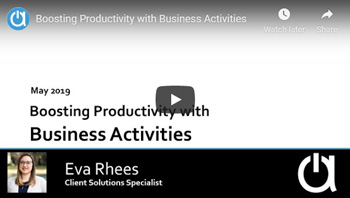 Boosting Productivity with Business Activities
Learn how to use Acctivate Business Activities to boost your operations and more with a look at the module and its most common uses, and the advanced Service Billing and Scheduling features.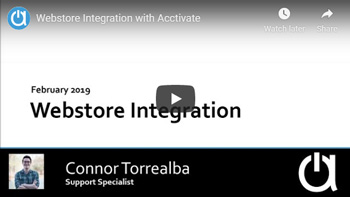 Webstore Integration
This webinar covers the broad strokes of how Acctivate integrates with eCommerce platforms and dives deep into the template options, mappings, and creation of Xpaths. Also, see how orders can be processed once they come in from the webstore.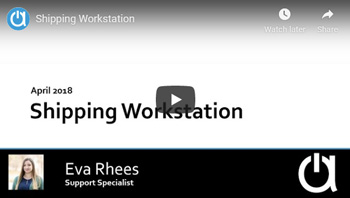 Shipping Workstation
Take a closer look at how Acctivate's Shipping Workstation Integration works with multiple shipping software applications to process shipments for UPS, FedEx, USPS, DHL, and more.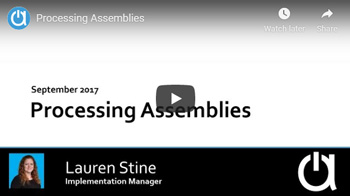 Processing Assemblies
Learn about the different types of assembly items, how to create assembly sessions for processing, and how to add labor to final good cost.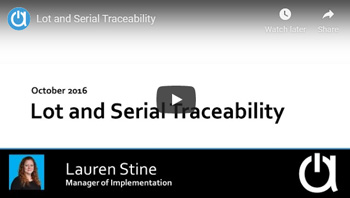 Lot and Serial Traceability
An in depth look at lot/serial number tracking combined with the Track and Trace module using an example from an Inventory Receipt through to Inventory Assembly and out the door to the customer via Sales Invoice.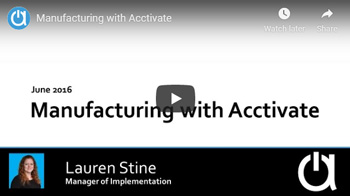 Manufacturing with Acctivate
Get a broad understanding of the differences between assemblies, kits, and assortments in Acctivate, as well as how to process and track demand.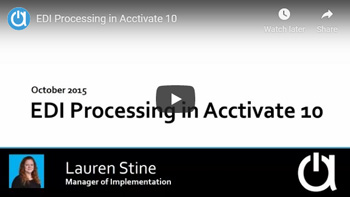 EDI Processing in Acctivate 10
Take a look at how to process EDI transactions, and other EDI related processes, i.e., how to create a new trading partner to exporting the invoices back to the solution provider.
---
Navigate all webinar topics...