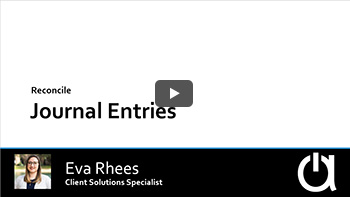 Reconcile Journal Entries
Learn how to reconcile journal entries in QuickBooks and Acctivate, including running reports in Acctivate for journal entries and troubleshooting discrepancies.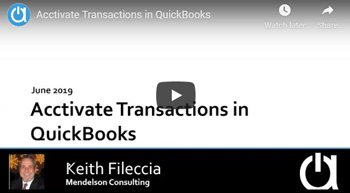 Acctivate Transactions in QuickBooks
Guest presenter and certified Acctivate consulting partner, Keith Fileccia of Mendelson Consulting introduces the accounting options, configuration and transactions in Acctivate and their effects in Quickbooks.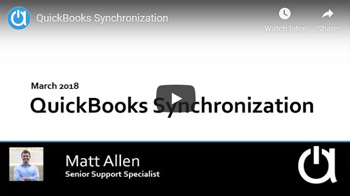 QuickBooks Synchronization
A look at the integration between Acctivate and QuickBooks and how specific information syncs between the two systems, i.e. data for customers, payments, purchasing, etc.