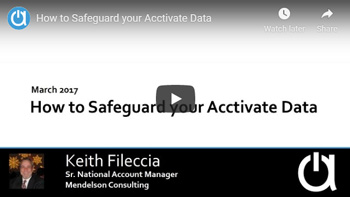 How to Safeguard your Acctivate Data
Guest presenter and certified Acctivate consulting partner, Keith Fileccia of Mendelson Consulting covers available backup options including that which is built in, automated backups and other strategies, i.e., on-line, near-line and off-line.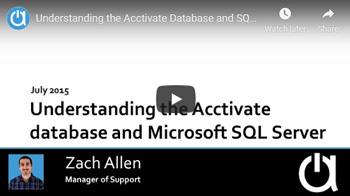 Understanding the Acctivate Database and SQL Server
A technical look at the Acctivate database and SQL Server to understand how they work together through the fundamentals of the database server, best practices for configuration and maintenance, and an intro to the Acctivate database structure.
---
Navigate all webinar topics...