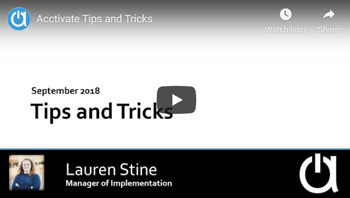 Acctivate Tips and Tricks
Get some ideas on different ways to process transactions and use Configuration Management to get the information needed. A myriad of tips and tricks are covered, broken out based on each section of Acctivate.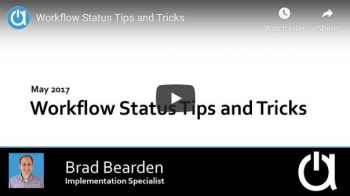 Workflow Status Tips and Tricks
Learn how to utilize sales order workflow statuses to improve the efficiency and accuracy of the sales order process.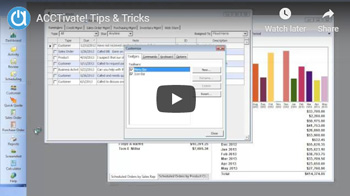 Acctivate Tips and Tricks
Discover tips and tricks that cover user interface & keyboard shortcuts, Crystal Reports, email & document templates, Business Activities, backup data & reports, remote desktop access and more.