Small businesses and large enterprises experience many of the same problems. Product-based businesses, big or small, have a stressed importance on customer service. Supply chain operations have a close relationship with the quality of customer service businesses provide – making supply chain visibility a crucial component for long-term success within a company. While businesses of all sizes share similar problems, it can be more difficult for a small business to overcome them due to a lack of ample funding. Not having enough capital is among the top three most common reasons for business failure. A study by the National Small Business Association reported that more than a quarter of business owners say they lack the funding for business operations. Luckily, we live in the age of technology, which levels the playing field and where supply chain management software for small businesses exists to effectively manage inventory and achieve visibility throughout the production process all without breaking the budget.
Discover Supply chain management
Supply chain visibility keeps customers happy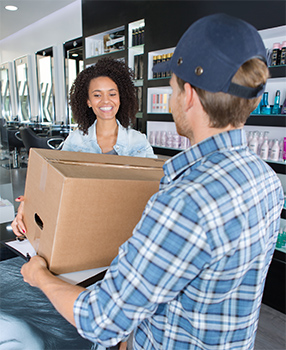 Supply chain management software for small businesses provides numerous benefits that promote the longevity of a successful and stable company. With growing competition among businesses, consumers have been conditioned that they typically don't need to be kept waiting for a prolonged period of time for an order. Visibility within the supply chain allows businesses to track products and materials throughout the supply chain and order management process, making operations more efficient, enabling consumers to receive goods faster. Efficient inventory control accelerates order fulfillment from manufacturer to consumer resulting in a reliable and fast delivery – and a happier customer.
Real-time product traceability is a proactive precaution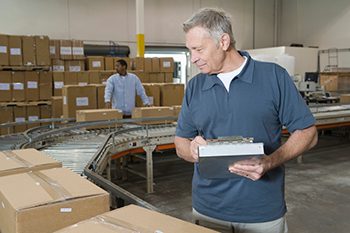 Real-time supply chain visibility and traceability minimize mishaps in the production process and saves money. Small business supply chain management software can be used as a tool to ensure consumers receive quality goods quickly with each purchase. In the event of a recall, businesses can accurately make risk assessments and quickly identify specifically which products need to come off the shelf and potentially be returned or destroyed by customers, instead of quarantining vast quantities of inventory and possibly allowing goods that are of quality to go to waste. A faster, more reliable recovery process promotes customer retention as well as the company's reputation as a whole.
Supply chain management software for small business results in more effective warehouse management and better purchasing decisions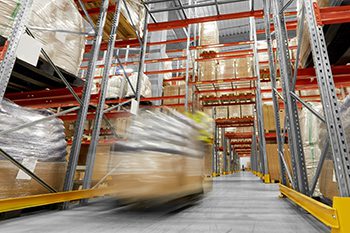 Company-wide, real-time visibility also contributes to effective warehouse management. Effective warehouse management results in happier returning customers due to small business supply chain management software's ability to provide accurate inventory data. Supply chain management software designed with small businesses in mind enables better purchase decision-making preventing stock outs or over buying of a certain product. Over buying can create the problem of stale inventory in a warehouse, which is less than ideal for optimal cash flow. Contrarily, out-of-stocks can bring the production process to a halt, and cause customers to become disgruntled. With neither of those scenarios being desirable, utilizing supply chain management software for small businesses can be a preventative measure ensuring wise purchasing decisions are being made and customers remain satisfied.
Acctivate: an affordable supply chain management software for small business software solution with robust inventory capabilities
SMBs typically seek solutions with a budget in mind. Supply chain management software for small businesses is an investment of both time and capital. However, the good news is that small business supply chain management software solutions, such as Acctivate, provide SMBs a supply chain and inventory management solution that automates countless tasks previously performed manually, with most businesses finding the software pays for itself in labor savings and efficiency improvements.
Beneficial key insight with bi-directional QuickBooks integration
Acctivate for users of QuickBooks allows companies to expand inventory capabilities without changing the current financial management system. Businesses reduce transition time to a new system by continuing to use the same financial management software employees are familiar with and, once in place, Acctivate's bi-directional integration with QuickBooks ensures data is always in sync in both systems. Acctivate enhances QuickBooks, providing real-time supply chain visibility, inventory and order management and real-time visibility throughout the business, enabling better business decisions to be made while growing the customer base.
Find Out More!
Learn more about Acctivate Inventory Software by connecting with our product experts.
Call us at 817-870-1311