B2B Inventory Management 101
Built For


The virtual marketplace of ecommerce has changed the way customers shop and purchase.
Today's consumers have higher expectations and can conveniently purchase items from the palms of their hands. The framework of old school supply chains is no longer valid.
Before the Internet of Things and the boom of ecommerce, there was a more solidified route in which products would commonly move – manufacturer to supplier, supplier to retailer, retailer to end consumer. Today, supply chain functions and paths may have blurred and/or changed, creating new dynamic roles for B2B companies, and also, unique needs and challenges.
Discover Inventory Management
Manufacturers and distributors now face problems such as:
Lack of real-time inventory data
Lack of supply chain visibility
Increased costs of acquiring goods and moving freight
Inaccurate inventory forecasting, leading to poor purchasing decisions
Inability to manage orders from traditional and ecommerce sales channels
B2B inventory management calls for dynamic solutions to meet complex needs, such as real-time inventory control, omni-channel order management, virtual warehousing and EDI integration.
Real-time inventory control for B2B companies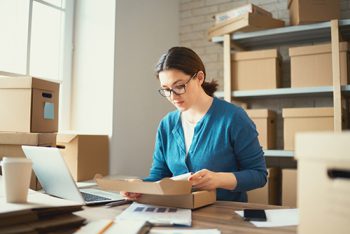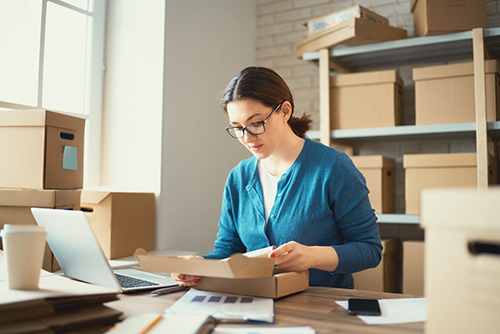 Real-time inventory control drastically improves B2B inventory management. Real-time inventory control allows businesses to visualize current stocking data and be transparent with customers about what items are stocked or expected to be in stock soon. Stocking transparency is especially important for B2B inventory management, as inventory availability and accuracy directly impact the sales and profitability of their customers, whether they are B2B or B2C businesses.
Real-time inventory control also prevents the undesirable scenario of dead stock. With stocking alerts configured in the inventory management system, items can be tracked by expiry dates. Keeping tabs on expiration dates and slow-moving stock allows businesses to better organize inventory and sell products, even at a discount, before they become worthless.
Improve B2B inventory management with omni-channel fulfillment
The long-term success of a business largely depends on customer satisfaction, which entails meeting the needs of a wide variety of customers and addressing where and how the customers wish to purchase. Omni-channel order management enables businesses to reach a larger, more varied customer base through multiple sales channels. An effective omni-channel order management system filters orders placed by phone, catalog, mail, mobile, online or direct, and integrates with various ecommerce platforms.
Omni-channel order management systems process credit card payments, cash, checks, and money orders, while also enabling businesses to offer coupon codes, discounts and promotions. Integrations with shipping carriers allows your business to shop the best shipping rates for quicker fulfillment.
Cut costs by drop shipping
B2B inventory management can be further optimized with the ability to drop ship to customers. Drop shipping doesn't require businesses to keep an item in-stock; instead, businesses sell a product, then relay the order to a 3PL (third-party logistics) provider who delivers the order to the customer. This method works well for items sold in bulk, or that are not easily stored in a warehouse. Drop shipping allows businesses to save on operational costs and make the best use of warehouse space, while also requiring no inventory investment and protecting the business from overstocking a product. Preventing a crowded warehouse creates more space for the best-selling products with larger margins.
Virtual warehousing for B2B inventory management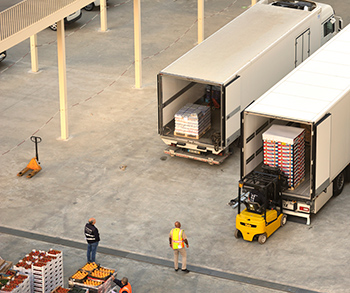 Virtual warehousing is becoming a critical component in many businesses' B2B inventory management. With virtual warehousing, inventory may be stored in multiple locations of a variety of types, such as warehouses, retail stores, vendor locations, or a 3PL. When a customer places an order, the virtual warehouse system optimizes the fulfillment process by sourcing the product from the best possible location for delivering the order to the customer. Virtual warehousing provides businesses with the tools to optimize warehousing and fulfillment – and to reap customer satisfaction and a reliable reputation.
EDI integration to scale business operations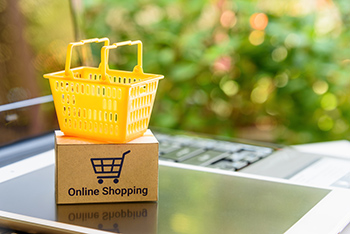 EDI allows businesses to communicate with each other to process B2B sales with minimal human interference. A B2B inventory management system with EDI provider integration enables small to medium sized businesses to scale business by selling to stores such as Walmart, Target, Lowe's, Home Depot and other large chains.
B2B inventory management systems with EDI integration capabilities make this possible. With more automation and less manual data entry, human error is kept to a minimum, making the EDI order fulfillment process less burdensome for parties on both ends of the deal.
Acctivate B2B inventory management software for QuickBooks
Acctivate is a solution for the B2B inventory management needs of small to medium sized businesses. With Acctivate, businesses continue using QuickBooks, while expanding inventory control and order management capabilities. Acctivate provides users with enhanced inventory visibility, omni-channel order management with the option to drop ship, virtual warehouse management tool and EDI integration to facilitate business growth and advancement.
Find Out More!
Learn more about Acctivate Inventory Software by connecting with our product experts.
Call us at 817-870-1311