Combat aerospace supply chain challenges with advanced inventory and business management software
Each time an aircraft is made, it is the result of an assembly of diverse parts and components. The supply chains of aerospace and defense manufacturers are complex as they are composed of many different types of suppliers, maintenance providers, OEM's and customers. With a complex supply chain comes more challenges and potentially more room for error. Aerospace supply chain challenges require strategic solutions in order to optimize production.
---
Aerospace supply chain market growth
In 2018, the aerospace and defense industry contributed a whopping $374 billion to the United States GDP, with more than $208 billion of the total arising from the aerospace supply chains.
(Aerospace Industries Association, 2018)
---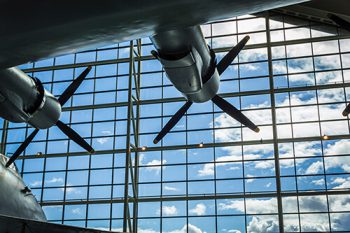 While leading aircraft manufacturers contribute significantly to the large and lucrative aerospace and defense industry, with Airbus and Boeing expected to produce more than 1,750 aircraft before the year end of 2019, small and mid-size suppliers play a key role as well. Regardless of size, businesses require a solution to manage aerospace supply chain challenges that will facilitate growth, while also providing the functionality necessary when managing a supply chain with complex data.
It is not uncommon for aerospace supply chain challenges to revolve around a lack of visibility within the supply chain. Inefficient supply chains lead to unreliable orders for parts, delayed product releases, and can even damage the reputation of a business. Just one delay due to low stocking levels can cause a ripple effect for the downstream portion of the supply chain and dishevel the production process.
The right software can help businesses avoid challenges caused by inventory shortages.
Overcoming aerospace supply chain challenges with Acctivate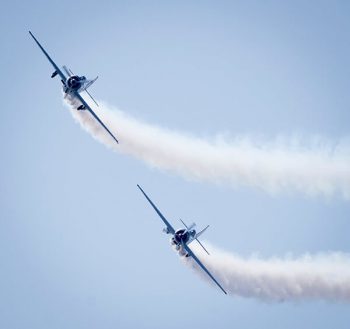 Businesses gain supply chain visibility with Acctivate. Access to real-time inventory data enables businesses to make better purchasing decisions and avoid stock outs. With Acctivate, businesses improve parts demand planning, better adapt to the unexpected, and track orders from end to end of the supply chain. Maintaining optimal stocking levels promotes a continual flow of production eliminating bottlenecks or hang-ups in the assembly process.
Companies make the best use of time and labor with Acctivate's supply chain visibility, decision support tools, and real-time access to inventory. With this information, businesses gain insight to current demand, can better anticipate and accommodate unexpected aerospace supply chain challenges and changes, and can respond and adjust quickly.
Match market demand by making informed purchasing decisions
One of the most frequently cited aerospace supply chain challenges is simply keeping up with the demands of the A & D industry. Small business suppliers are feeling the pressure of supply chain challenges in aerospace and maintaining pace with growing demand can be particularly difficult without the technological infrastructure to manage purchasing, inventory, and order fulfillment. Inventory is arguably the most important asset of a product-based company, therefore effective inventory management is a must.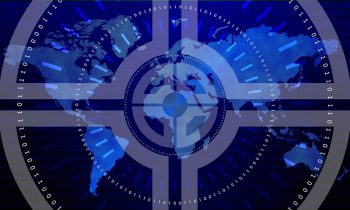 Acctivate enables businesses to configure stocking level alerts for specific products, lessening the chance of a stock out or over purchasing. Avoiding stock outs promotes a high customer satisfaction rate and keeps production levels at an optimal pace. Over purchasing can be also be avoided which benefits the cash flow in and out of business, ensuring warehouse costs are spent on inventory with high purchasing rates. Stale inventory ends up costing a business and hangs up cash flow. Acctivate's real-time inventory tools provide businesses with the data needed to make the best business decisions possible to bypass the undesirable event of a stock out or stale inventory.
Demonstrate business flexibility + grow with Acctivate
Suppliers and distributors can cut costs while simultaneously meeting the complex needs of customers through Acctivate's order management and fulfillment capabilities. A growing business means a growing customer base. As the customer base becomes more diverse, the need for omni-channel order management increases. Omni channel centralizes the fulfilling and management of orders from different channels.
Aerospace supply chain challenges may involve a struggle with sourcing materials. Acctivate provides businesses data to make sourcing more factual and efficient, resulting in more options, better decisions, and a higher customer satisfaction rate. When customers require products not regularly stocked, Acctivate assists suppliers and wholesale distributors in the aerospace industry by accommodating drop ship and special orders delivered directly to the destination. This capability allows businesses to cut warehouse costing, provide quality customer service and grow the clientele base while being logistically efficient.
Purchasing management for QuickBooks users
Acctivate was designed with QuickBooks users in mind to make purchasing, inventory management, and order fulfillment a streamlined process for SMBs. Acctivate users continue to use QuickBooks while expanding capabilities to promote the growth of their business with an affordable, practical solution to alleviate the aerospace supply chain challenges.
Find Out More!
Learn more about Acctivate Inventory Software by connecting with our product experts.
Call us at 817-870-1311