QuickBooks Appliance Repair Software
Built For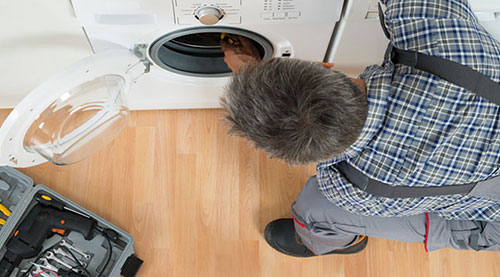 Appliance service software enables appliance repair companies to serve customers more efficiently and manage the ins and outs of their business and inventory.
QuickBooks appliance repair software
As of 2020, appliance repair is a booming $4 billion industry as the complexities and expense of smart appliances have consumers opting for professional repairs rather than replacement.1
Acctivate appliance service software equips small to midsize repair businesses with tools designed for automation and productivity, such as management for service, payments, accounts, contracts, and inventory.
Appliance service software for service management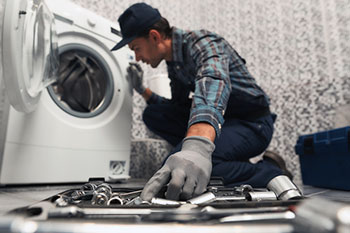 With demand rising, many businesses may need to hire more repair technicians or simply become more organized with their existing staff. Implementing an appliance service software helps field service for repair work and routine maintenance run smoothly from scheduling to billing to work order management.
Acctivate helps appliance repairers exceed customer expectations with comprehensive service management tools:
Create and update service tickets to deliver full visibility for technicians to perform the job efficiently and for CSRs to respond to customers informatively.
View and manage service jobs on a virtual scheduling board with statuses, due dates, location mapping and the ability to drag and drop to assign to technicians. Expedite service activities accordingly and ensure jobs are handled on-time.
Communicate info about service tasks to anyone (i.e., techs, contractors, customers) with automatic or manual text messages and emails.
Track and bill for labor and materials used to complete service jobs and instantly create service orders.
Employ flexible billing for labor with options for charges on service orders and invoices to be standard, no charge, and no bill.
Collect immediate payment with or without invoicing to streamline cash flow.
Appliance service software for customer account management
As repair businesses work closely with customers to ensure superior service, it is essential to have quality tools to manage accounts and maintain good communication with customers. This is especially true as smaller businesses are up against major manufacturers, i.e., Sears and Whirlpool, who offer their own repair services.
Acctivate appliance service software enables repairers to provide more personalized, responsive customer service with tools such as:
Detailed customer records that are easily linked to service activities.
Complete customer history that maintains records of service work performed and initiates consistent service follow-ups.
Warranty management of parts or appliances through serial number traceability.
Special pricing and contract billing to price labor and/or materials by customer.
Appliance service software for inventory management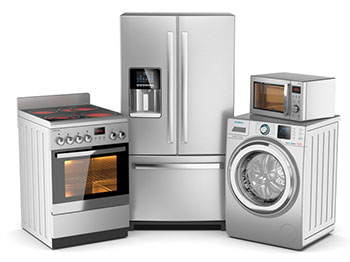 The customer management side of Acctivate appliance service software combined with inventory control, purchasing, sales and warehousing puts operational data of customer trends and usage at the forefront of a business to ensure the right inventory is in stock in the correct quantities. That is an essential factor of quick turnaround for repair and maintenance services and contributes to winning business over a competitor. With appliance repairers keeping stock in vehicles for field service, as well as warehouses, Acctivate tracks inventory in multiple areas (warehouses) and locations within warehouses.
Get Started Today!
Discover how Acctivate can transform your business. One of our Acctivate specialists would love to talk to you and discuss your specific business needs.
Call us at 817-870-1311