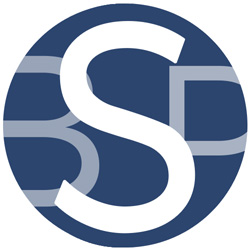 Business Solution Providers LLC
As QuickBooks® and inventory experts, Business Solution Providers work with small to mid-market companies to help them learn about and use QuickBooks Pro, Premier, Enterprise – from setting up an efficient workflow to troubleshooting inventory issues. They also advise on third-party inventory and manufacturing solutions that integrate with QuickBooks for clients needing functionality beyond QuickBooks Advanced Inventory.
Business Solution Providers' specialties include:
Data integration
Building business processes
QuickBooks compatible ERP/MRP project management
Software setup
Training and implementation
Business Solution Providers serve clients nationwide with offices located in the San Francisco Bay and Northern Nevada regions.
Business Solution Providers wants you to know:
We understand the hazards and bottlenecks involved in inventory control, and can show you how to set up and run inventory properly.
Contact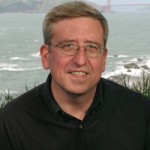 Tim Grant, President
415-800-3578
support@BusinessSP.com
www.businesssp.com

More about Tim
Tim has over 20 years of accounting experience within the service and manufacturing industries. Upon realizing the need for consulting to wholesale distributors and manufacturers within the QuickBooks community he made a name for himself as a QuickBooks Inventory expert. Tim is an advanced-certified QuickBooks ProAdvisor, and a member of the Institute of Management Accountants, the National Advisor Network and The Sleeter Group.
I chose to become a consultant because it gives me the flexibility to take on projects that interest me and to work with 'C-suite' clients.

Consulting forces me to find solutions to real-world problems, and I get a lot of satisfaction out of seeing a project come together."
---
My goal in life is to: live every day to the fullest.
---
After attending an Acctivate seminar at one of the major conferences, I realized the inventory and manufacturing industry was an under-served portion of the QuickBooks community.

After the session, I started asking other accountants there if they had inventory or manufacturing clients. Almost all of them said they only had one or two a year, and that it was too complicated an area for them to get to know. That's when I had the 'light bulb' moment, and decided to shift my practice to serving these kinds of clients.

I also had previous work experience in inventory and manufacturing, so the transition was easy."
---
I'm the biggest fan of: my two cats.
---
I love the education part of my job – seeing the clients learn and become familiar with a new software tool.

That makes all of the training and preparation worthwhile. Also, when they come to realize how using a different tool saves them so much time and expense, as an accountant, it makes me satisfied in knowing I've made the right recommendation."
---
Something random about me is: I collect antique pocket watches.
---
Our lifestyles, work styles, education, experiences, etc., make us all unique as consultants. I think my difference is that I was a journalist before becoming an accountant. That makes me very attune to communications, both written and oral, and how people react to words.

I became a very good listener, and I look for the subtleties in communication. What is a person really saying? And, how can I communicate so as to handle 'change management' on the part of the client, which is very important."
---
The best qualities I bring to my clients are: communication, organization and competence.
---
The most pivotal event of my career was getting laid off. I worked for several private firms over 12 years after college. The last one was going out of business, and I didn't want to put my future in the hands of another company that just might turn around and lay their people off.

I decided to try starting my own company to see where it would take me. I had my first client in five days, and I've never looked back."