Acctivate Partner
Live Solutions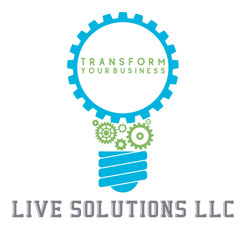 Live Solutions
Live Solutions specializes in providing custom solutions for small to mid-sized food and beverage companies. For every project, Live Solutions recruits talent based on project needs to ensure any given solution is built by the best people for the particular job.
With over 10 years of experience working with Fortune 100 food and beverage companies, Live Solutions have honed their expertise in crafting custom solution deployments for manufacturing, logistics and operations divisions. Live Solutions always works to provide tailor made solutions to fit not just a client's specific needs, but also their budget.
Live Solutions services include:
Business management training
Process development
Lean Six Sigma studies hosted by Black Belt certified engineers
Personal resource training
Dedicated QuickBooks support
In-house SQL database support
Customized Crystal Report writing
Customized Acctivate training & implementation
Live Solutions wants you to know:
Live Solutions is a custom-based solutions developer. This doesn't stop with IT – it is all-inclusive. If your company has a problem, Live Solutions wants to help find you a solution. Live Solutions asks that an initial, FREE consultation is conducted with company leaders in order to define the solution they are searching for. Along with IT services and solution building, Live Solutions always provides honest, easy-to-understand pricing without any additional markup.

Contact Live Solutions
Anthony Turgman, Consultant
415-830-0644
www.livesolutionsnow.com
anthony@livesolutionsnow.com