ERP for Computer Parts Manufacturers
Built For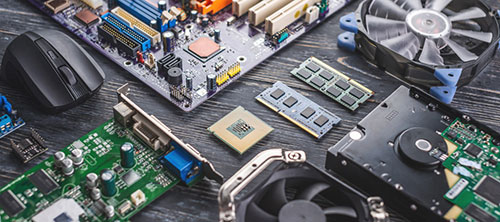 ERP for computer parts manufacturers combines inventory management, procurement, order management, bills of materials, and reporting into one system.
The needs of a growing computer parts manufacturer
As a computer parts manufacturing business grows, managing different functions across a company requires more capabilities than most businesses begin with – QuickBooks and spreadsheets. While for most, QuickBooks has been an integral part of managing the business, it's time to move beyond using QuickBooks alone. After all, inventory is growing, more orders are being processed, and suppliers and customers are increasing.
The Acctivate ERP solution for computer parts manufacturers is the affordable next step for a growing business. It keeps QuickBooks in place while expanding purchasing, inventory, sales, traceability, and reporting capabilities.
ERP solution for computer parts manufacturers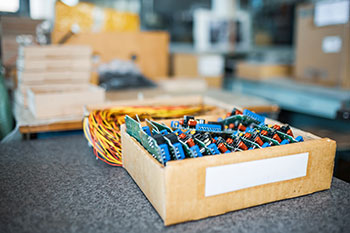 ERP (Enterprise Resource Planning) helps computer parts manufacturers manage the entire business process, from procurement of raw materials to distribution of finished products. The ERP solution streamlines operations, improves communication between departments, reduces manual errors and duplication of effort, and provides real-time data for better decision-making.
Specific features of an ERP system for computer parts manufacturers include inventory management, procurement, supply chain management, sales and order management, reporting, and more. Integrating all processes within an ERP system assists computer parts manufacturers in achieving greater efficiency, productivity, and profitability.
Acctivate ERP for Computer Parts Manufacturers
Acctivate ERP is best-in-class software that, when combined with QuickBooks, provides computer parts manufacturers and distributors with one of the most affordable and powerful ERP solutions in the small to mid-sized business market.
Inventory management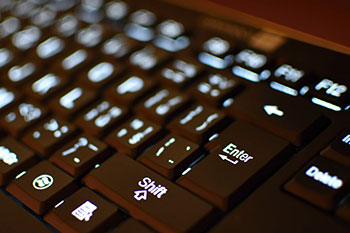 A key component in Acctivate's ERP solution, advanced inventory management improves computer parts manufacturers' efficiency and accuracy.
Benefits of Acctivate's inventory and warehousing management functionality include:
Improved inventory control. Inventory tracking in real-time reduces the risk of stockouts, overstocking, and lost sales, optimizes inventory levels, and reduces carrying costs.
Enhanced forecasting and demand planning. Demand forecasts are based on historical data, seasonality, and other factors, resulting in reduced waste and improved profitability.
Reduced manual errors. Incorrect counts or misplaced items are significantly reduced, and data accuracy is improved when an ERP for computer parts manufacturers solution is combined with barcode devices.
Centralized inventory management. Acctivate's central repository for all inventory-related data, including product information, stock levels, and order history, helps businesses increase operational efficiency.
Procurement
Purchasing management within Acctivate's ERP solution assists computer parts businesses with increasing procurement efficiency, lowering costs, improving supplier relationships, and ultimately driving growth and profitability.
Benefits of Acctivate's procurement management functionality include:
Simplified procurement process. Acctivate simplifies the procurement process, from requesting quotes and creating purchase orders to receiving and approving invoices, reducing manual errors, saving time, and improving overall efficiency throughout the purchasing process.
Effective supplier management. Managing supplier relationships, tracking supplier performance, and monitoring vendor compliance leads to better supplier selection and improved pricing and terms.
Better spend management: Visibility into spending practices identifies areas of cost savings, optimizes purchasing decisions, and improves profitability.
Enhanced purchase order tracking. Tracking purchase orders from creation to delivery helps reduce the risk of delays, errors, and miscommunication and improves overall visibility and control over the procurement process.
Order management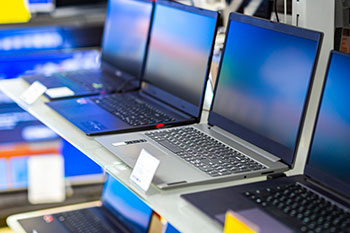 Order management capabilities within an ERP for computer parts manufacturers and distributors help improve order processing efficiency, reduce errors, and improve customer satisfaction.
Benefits of Acctivate's order management functionality include:
Streamlined order processing. Acctivate streamlines the entire order processing workflow, from capturing orders from multiple sales channels to shipping and fulfillment, leading to faster and more efficient order processing, ultimately improving customer satisfaction.
Improved order accuracy. Acctivate reduces errors in order processing, such as incorrect orders, missing items, or shipping to the wrong address, reducing returns and re-shipping costs.
Better customer service. With Acctivate, computer parts manufacturers and distributors provide customers with real-time order tracking and status updates, reducing customer inquiries about the order status.
Centralized order management: Acctivate's centralized order management allows computer parts manufacturers and distributors to manage and track orders across multiple sales channels, such as online marketplaces, e-commerce websites, and EDI.
Advanced bill of materials, kitting, and assemblies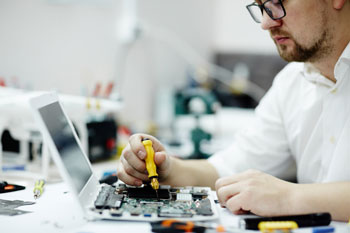 An Advanced Bill of Materials (BOM) is a document or data structure that lists the raw materials, components, and sub-assemblies needed to manufacture a product. It is an expanded version of a standard BOM, with additional information about each item in the list, such as part numbers, quantities, and costs.
Whether products are made to stock, made on demand, or a combination of the two, Acctivate's multi-level bill of materials specifies the components used to build a product and can be used for products designated as either an assembly or a kit.
Reporting
Acctivate's ERP solution provides computer parts manufacturers with better insight into critical business data and information. Knowing the required raw material quantities and the inventory needed to meet demand relies heavily on sales trends. Acctivate allows for detailed product history and sales information to be stored together. Using sales analysis, determining quantities to keep in stock to guarantee products are readily available for customers is simplified. This information can be easily accessed and analyzed through customizable dashboards and reporting.
Get Started Today!
Discover how Acctivate can transform your business. One of our Acctivate specialists would love to talk to you and discuss your specific business needs.
Call us at 817-870-1311