Using a Barcode System for Inventory…small surface area, lots of information
A popular question featured on Quora, a well-known Q&A website, is: "Inventory Management: Why does almost every fruit sold in the United States have an annoying sticker on it?"
Produce stickers serve a valuable purpose. Most produce stickers are used to display the item's barcode, product code, and an image representing the product's origin. All this information is available in an area that's less than one square inch. This information makes identifying and tracking the product more efficient for both businesses and consumers.
According to the University of Illinois' Apple Facts, there are over 100 varieties of apples grown commercially in the United States alone. With a produce sticker, identifying, purchasing, and selling an apple becomes much easier even though there are many different varieties and sources. The image identifies the apple's origin. The product code can be entered during checkout and identifies the specific variety of apple (Gala, Washington, Fuji, etc.). The barcode can be used to receive the apple into inventory and store product information. It can also be scanned during checkout to make the process more accurate, quicker, and simpler.
Using a barcode system for inventory: now and then
Barcoding has evolved tremendously over the decades. Though originally the barcode system for inventory was created with supermarkets and the checkout process in mind, barcoding has greatly expanded its utility and application. Now, barcoding and mobile systems are used by all types of industries and for a wide range of products.
In addition to making purchasing at the supermarket easier, barcodes have applicability in many business processes, including inventory management. Mobile and barcoding technology has also become more affordable, making access to an inventory barcode system available to many small and medium-sized businesses.
There are many barcode and barcoding related terms. Check out our inventory glossary to learn about each one.
The value of a barcode system for inventory management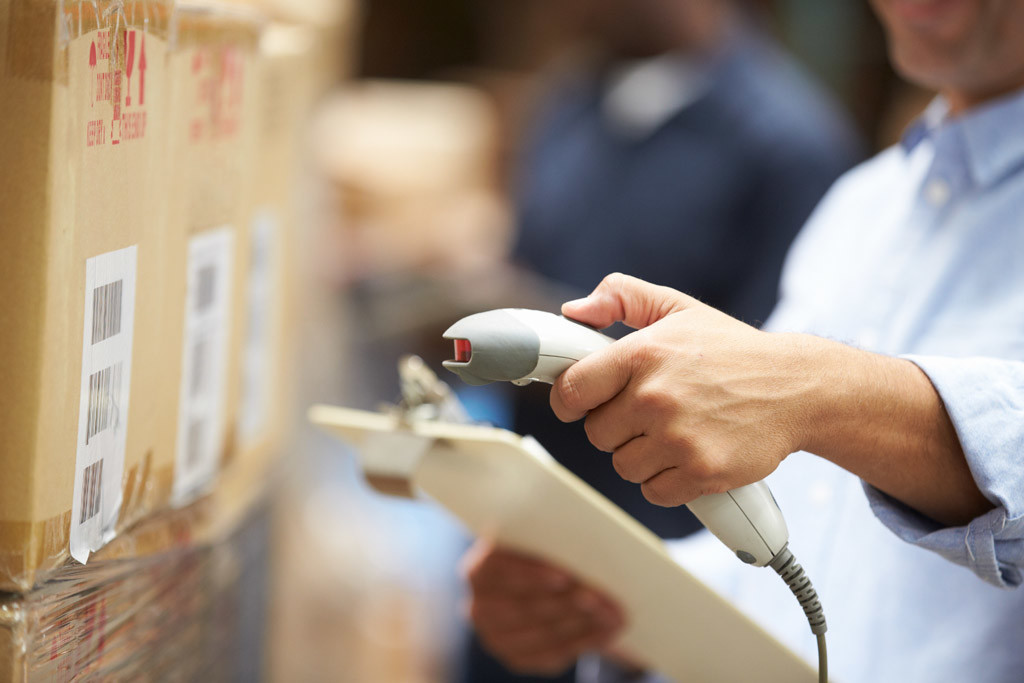 Barcodes have many applications that small and medium-sized businesses are able to utilize. Let's explore just some of the ways a barcode system for inventory can help create better inventory management practices.
A barcode system for inventory is accurate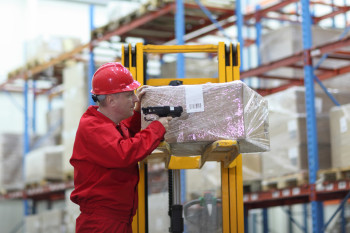 Barcodes provide extreme accuracy when it comes to inventory management when used in conjunction with a robust inventory management software. By using a barcode system, a business can receive shipments, track inventory, and receive orders with precision. That's because a barcode system for inventory will automatically update inventory levels throughout a product's cycle simply by scanning its barcode. This means less manual entry or manual tracking and increased accuracy.
Continental D.I.A Diamond Products uses Mobile Order Picking to increase accuracy.
A barcode system for inventory is convenient
Mobile technology makes inventory management extremely convenient. A barcode system for inventory eliminates the need for more manual methods of processing or tracking. When a barcode is scanned, the handheld mobile unit will automatically display and update the product's information. This is extremely useful when warehouse floor or store workers are constantly on the move but need access to inventory information at all times.
Find out how MCT Industries benefits from the convenience of mobile and barcoding in their warehouse.
A barcode system for inventory is compliant
A barcode system for inventory helps with regulations and UPC compliance. A mobile and barcoding system allows small and medium-sized businesses to be UPC compliant, just as big box retailers are. However, a barcode system for inventory doesn't need to come with a hefty price tag. Many affordable mobile and barcoding systems for inventory are on the market. For instance, Acctivate offers mobile solutions as an add-on to its already affordable base system.
Mobile and barcoding technology with Acctivate lets Chrome stay UPC compliant.
A barcode system for inventory is time-saving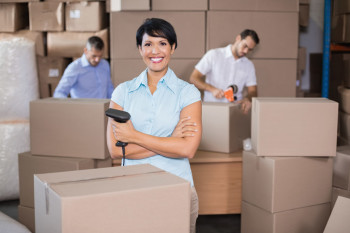 Ain inventory barcode system can save businesses a lot of time. Receiving, locating, and picking inventory can take up unnecessary minutes or even hours. This impacts small and medium-sized businesses even more because there may not be enough manpower to alleviate the extra workload. However, scanning a barcode is simple and quick. The time saved by using a barcode system for inventory quickly adds up. Think about how much time can be saved for your business over the course of a day, week, or even a year.
With barcodes and mobile technology, receiving inventory takes Rainbow Book Company half the time it would manually. Read their story.
Of course, the benefits of barcoding don't stop there. You can learn more about mobile inventory management in our interview with QuickBooks consultant Keith Fileccia of Mendelson Consulting. Also, explore some of the ways barcoding hardware and barcode inventory management software can be used for business operations.
---
Get started today!
Learn more about Acctivate's flexible mobile barcoding capabilities and other business tools. Try Acctivate for free or call us at 817-870-1311.