Manufacturing control software provides manufacturers valuable insight and data across operations
The challenges of today's manufacturers
Today's manufacturers have better access to technological solutions and systems than ever before. However, the same technology is also creating a new onset of challenges.
A recent Aberdeen Group survey asked manufacturers to name the two biggest challenges their organization faced. The results concluded that…
Ultimately, the challenges that they are facing can all be linked to a lack of visibility into essential data needed to run their organization…

Without easy access to data, the organization cannot effectively keep costs low, react to changes in an agile manner, and collaborate internally and with the extended enterprise. Even if an organization has access to different types of manufacturing software, this lack of timely access to information could be linked to the fact that their technology environment is not effectively connected."
Furthermore, Aberdeen's Manufacturing Operations Benchmark study found that the top strategies taken by manufacturers placed emphasis on promoting visibility within their organization.
For instance, for discrete manufacturers the top strategy taken was "to promote visibility between manufacturing operations and the rest of the organization".
Similarly, process manufacturers placed their focus on improving visibility in terms of traceability for their products and components…
"In order to be successful, process manufacturers must know where their materials come from, how they are composed, and where their products go. This is to ensure the quality and consistency of their products as well as to adhere to the various regulatory requirements, such as the Food Safety Modernization Act, that they are subject to."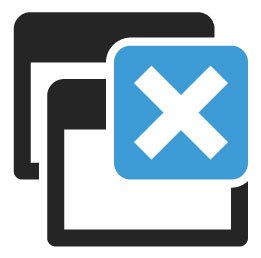 Thus, the main challenges manufacturers across industries face stem from a lack of visibility. Issues related to lack of visibility are further intensified when the lack of visibility spans across an organization's departments and operations. Many manufacturing businesses resort to using multiple technological systems (i.e. accounting, sales order management, inventory control, etc.) that do not adequately communicate with one another.
Disjointed information leaves these businesses without a means to adequately control the flow and utilization of integral data and information.
Unifying the different segments of operations
Depending on your manufacturing business' industry and needs, the base manufacturing control features necessary for operations may include: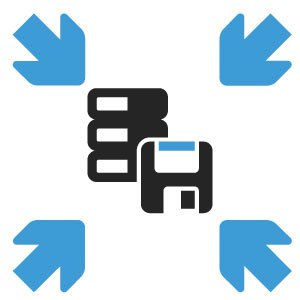 When control of these and other manufacturing features are seamlessly integrated with other critical areas of operation, manufacturers are able to adequately control and oversee processes from a top-down view, as well as add connectivity to workflow.
---
1. Accounting and financial management
---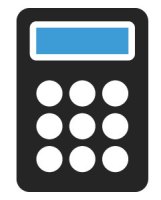 Accounting and financial management is tightly related to all other operational processes, such as purchasing, sales, etc.
When manufacturing control software is able to integrate with accounting services, this enables an organization to have stronger control on finances and cash flow.
Cheese manufacturer, The Lone Grazer Creamery improved the ease of financial management and tracking by implementing manufacturing control software that integrated with their accounting system…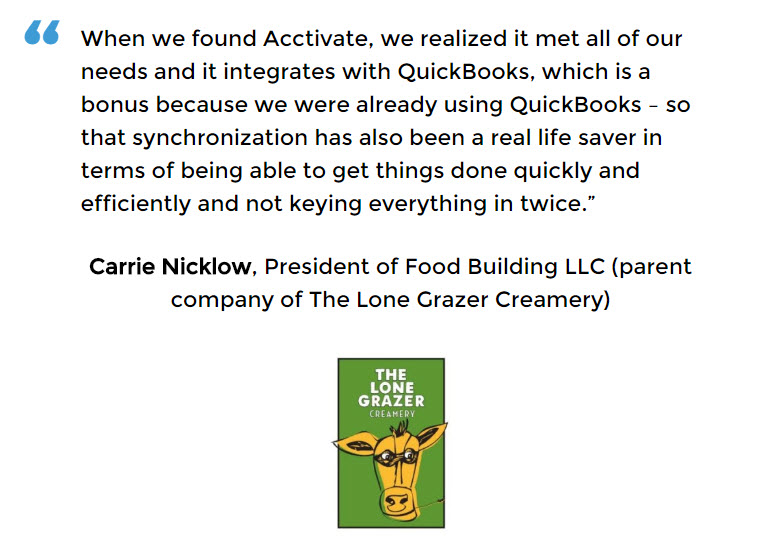 ---
2. Inventory control
---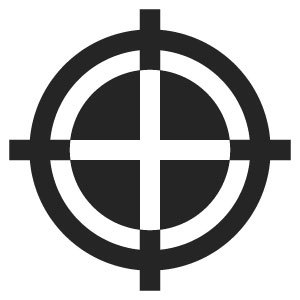 Because the amount of inventory affects the amount of goods that can be manufactured or assembled, inventory control is critical to ensuring the desired product output.
If manufacturing control software is centered on inventory control, your business is better able to forecast quotas and production outputs.
DataRay, Inc. manufactures laser beam analysis equipment & software, and some equipment may have several components. However, since they utilize manufacturing control software, they are able to accurately forecast how much product is able to be built based on current inventory levels…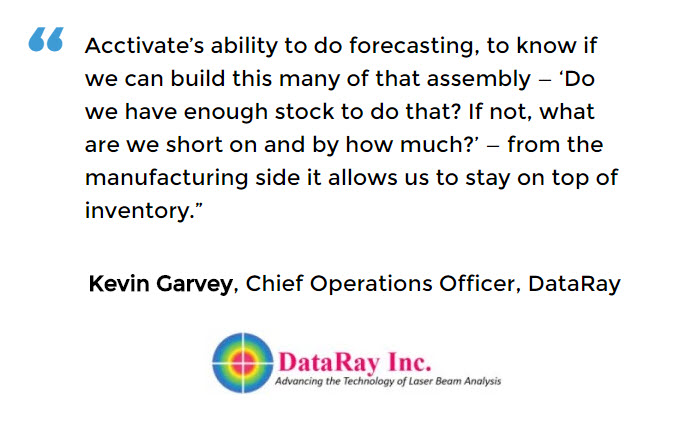 ---
3. Omnichannel order management
---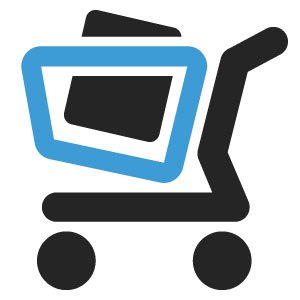 When orders are placed from a variety of channels, it can be difficult to manage and organize them.
Various sales channels can include:
This is why manufacturing control software with omnichannel management capabilities makes order management simpler, faster, and more efficient.
BergHOFF is a manufacturer of high-quality kitchenware and tableware. Because they work with Big Box Retailers, BergHOFF is required to use EDI to receive sales order information. They are able to use their manufacturing control software for EDI integration…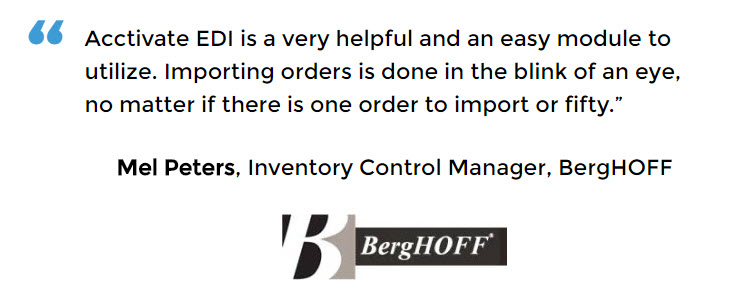 ---
4. Customer relationship management
---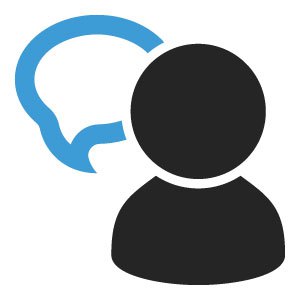 Continuing from the concept of sales order management, manufacturers typically use a disparate system for customer relationship management. This can lead to a disconnect between sales order and customer information among other critical information.
As a steel pig manufacturer, Pigs Unlimited initially struggled with inventory control and sales order management. Since they implemented manufacturing control software to help consolidate workflow processes, they are able to keep all necessary information, such as customer information, in one place…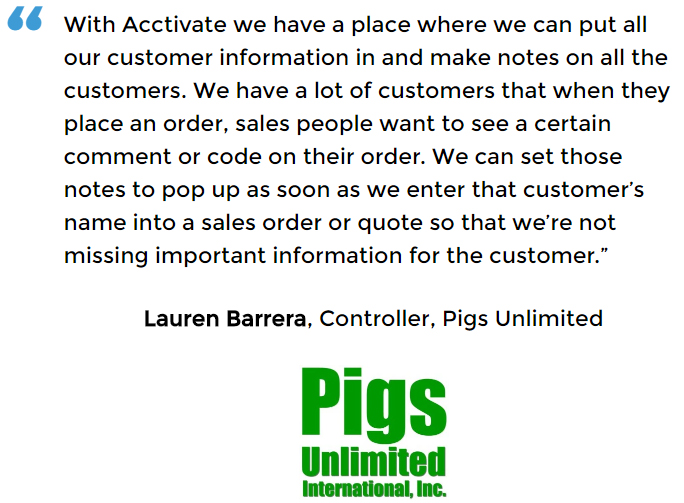 ---
5. Demand planning
---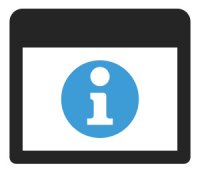 Demand planning is a vital component of successful manufacturing.
When manufacturing control software provides a centralized place to store data (such as sales history), this information can be utilized for demand planning purposes.
DSX Access Systems is a manufacturer of security and access control equipment. Using one unified system to manage inventory, sales, purchasing information and more, DSX is able to use data for production planning…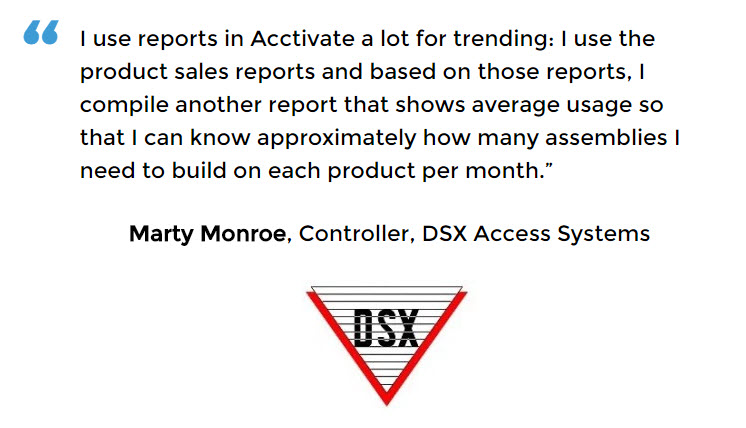 ---
6. Purchasing and vendor management
---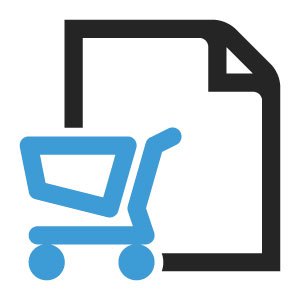 With expected outputs and quotas, manufacturers must sufficiently manage purchasing and vendors for components.
When manufacturing control software is able to integrate purchasing and vendor management capabilities to features such as demand planning and inventory control, purchasing can be done accurately…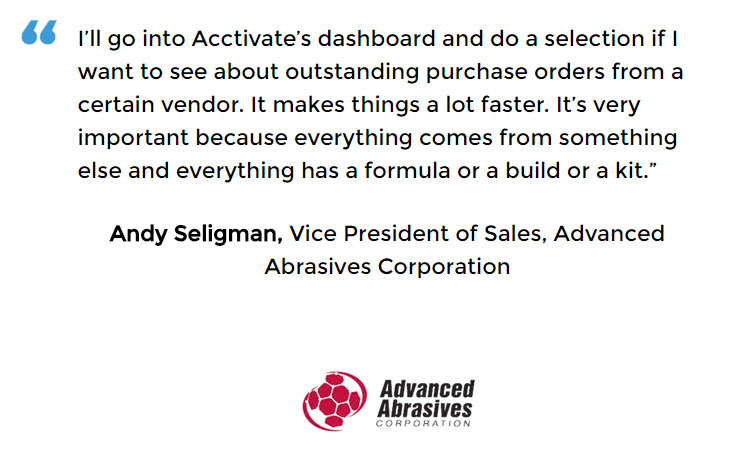 Acctivate manufacturing control software for operational optimization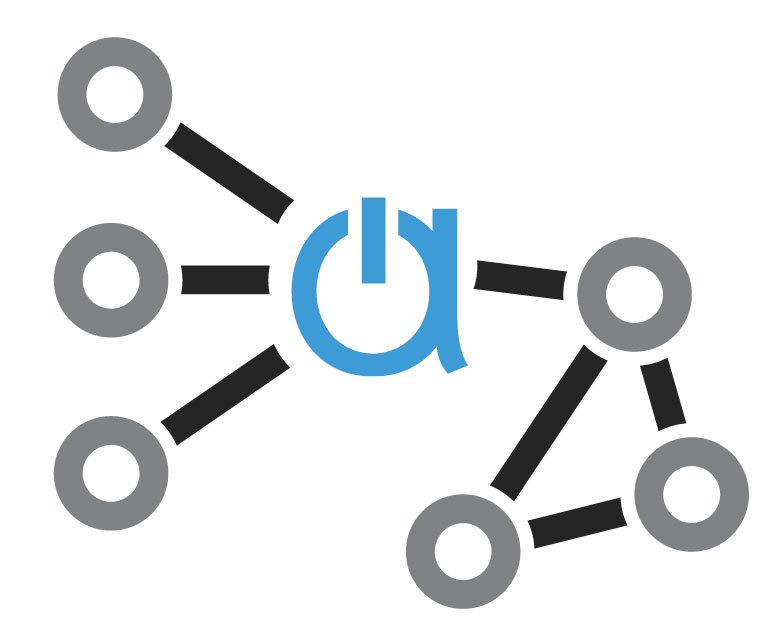 Acctivate manufacturing control software is an ideal fit for small-to-mid size manufacturing businesses that need an integrated system to unify data and information across operations. Acctivate's capability to handle:
Accounting integration
& more
in conjunction with fundamental manufacturing processes (lot and serial number control, BOM, kitting, assemblies, etc.) makes it a straightforward and holistic solution.
Its real-time, dynamic database ensures that users across the organization are consistently and accurately provided the information in order to make necessary decisions.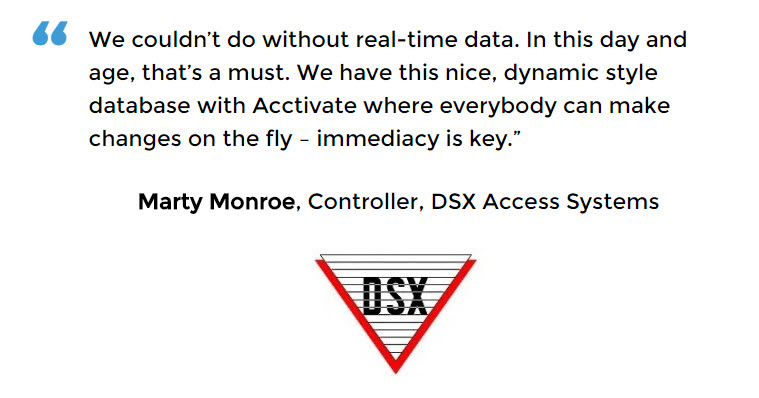 Additionally, Acctivate is powerful, easy to use, and affordable — it's a cost-effective choice that provides robust functionality while still keeping it simple.
Find out more!
Learn more about Acctivate Inventory Management Software by giving us a call at 817-870-1311 to talk about your specific needs or by simply completing the form and a specialist will contact you to discuss solutions.
Discover Acctivate
Start a conversation with a specialist today to learn more.
Or call us at 817-870-1311