Looking for a nutraceutical manufacturing software solution?
Acctivate is an ERP nutraceutical manufacturing software solution with the key industry capabilities you need such as traceability, batch process manufacturing, flexible BOM & EDI and powerful inventory & business management software to run your entire business.
Nutraceutical manufacturing software with full traceability
Acctivate is nutraceutical manufacturing software with full end to end traceability:
Track an unlimited amount of products through inventory that have lot numbers or serial numbers, including lot numbers for ingredients used in manufacturing
Trace lots back to suppliers, through outsourcers or to customers by lot or batch
Optionally, capture lot or serial number at the time of shipment when managing inventory by number is not required
Manage, view and report on source, expiration date, lot, inspection & quarantine information, and test certification/specification & related references
Pre-assign specific lot or serial numbers for the warehouse to pick or allow warehouse personnel the convenience of picking any number and record it when shipping
Use mobile computing with an integrated barcode reader to scan item, lot and serial numbers from barcodes
Nutraceutical manufacturing software with batch process manufacturing
Acctivate is nutraceutical manufacturing software that can manage your batch process manufacturing needs:
Handle variations in input recipe to allow for substitute items and changes in quantities
Variable recipe and variable yield capabilities
Account for spillage and waste
Handle multiple lots of the same ingredients
Nutraceutical manufacturing software with a flexible, multi-level bill of materials
Acctivate's nutraceutical manufacturing software has a flexible, multi-level bill of materials: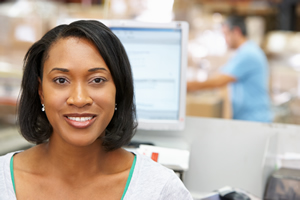 The Bill of Materials may be changed at any time while preserving the sales history
Unlimited Bill of Materials components
The components, the completed product, or both may be serialized or lot numbered
Nutraceutical manufacturing software with EDI
Acctivate is nutraceutical manufacturing software with an end-to-end, fully-compliant EDI solution:
Eliminate re-keying of documents
Faster order & transaction processing Faster order and transaction processing
Reduce errors, increase accuracy Reduce errors and increase data accuracy
Nutraceutical manufacturing software & a complete business solution
Acctivate is ERP nutraceutical manufacturing software – an affordable & feature rich solution to solve your business needs: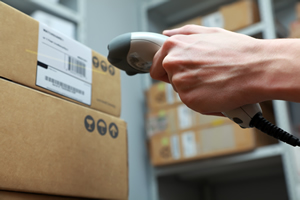 Inventory control
Warehousing management
Purchasing
EDI
Order management
Picking, shipping & tracking
Customer service management
Customizable dashboards & extensive reporting
Find out more!
Learn more about Acctivate Inventory Management Software by giving us a call at 817-870-1311 to talk about your specific needs or by simply completing the form and a specialist will contact you to discuss solutions.
Discover Acctivate
Start a conversation with a specialist today to learn more.
Or call us at 817-870-1311