Acctivate should be installed on all workstation computers in your office on the local area network. The Acctivate Workstation Installation package can be downloaded from the Acctivate Downloads site.
Getting Started
Performing the Install
1. Exit all running applications before installing Acctivate. This includes virus detection programs and other utilities that may be running in the background. You may be prompted to restart Windows if another application has recently been installed and the restart was deferred.
2. Ensure that the Acctivate Server Install has been completed on your server.
3. Go to the Acctivate Downloads page, scroll down to the Downloads for QuickBooks Users section and download the Workstation Install.
4. Once the download is complete, double-click the file to run the installer. This can be done from the browser, or by navigating to the folder where the Workstation Install EXE file was saved.
5. A Welcome window will appear, Click Next to advance to the next screen.
6. On the next screen, the standard Acctivate License Agreement will be presented. Read the license carefully. If you agree to the terms of the agreement, click the option "I accept the terms…" then the Next button.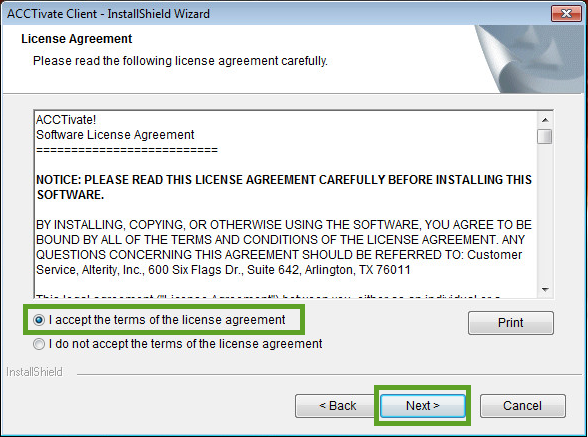 7. Choose a name for the Acctivate program folder. The default folder name "Acctivate" is already populated in the name field, so Click Next to move on to the next screen.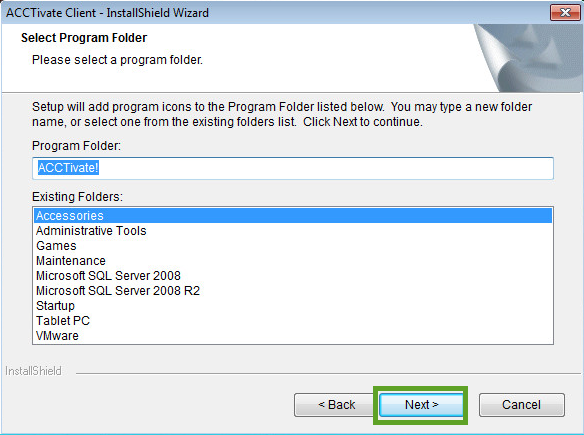 8. The next step will prompt for the path to the server directory where Acctivate is located. This is the Shared Folder created by the Server Install and is typically located at \\YourServerComputerName\Acctivate. Click OK after selecting the Acctivate shared folder on the server or typing it in to the Path field.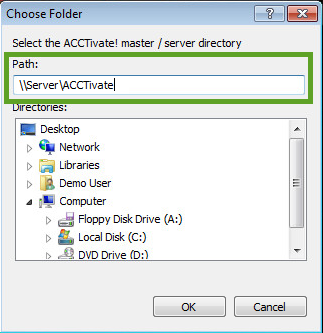 9. Click Install. This may take a few minutes depending on the speed of your system. After all files have been installed, Click Yes to create a shortcut to Acctivate on your desktop.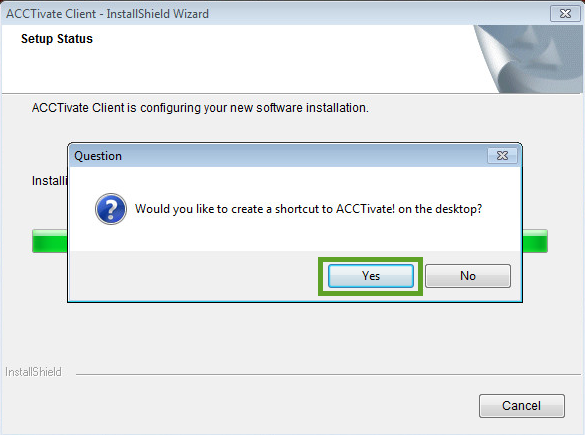 If you are prompted to restart, select the restart option and click Finish to complete the installation.
You can now launch Acctivate from the Windows Start menu or the desktop icon if you created one.
Congratulations on a successful Acctivate installation!