---
Topic: QuickBooks Inventory Management
---
Watch the webinar above (47 min.)
Acctivate + StartShip: Streamlining Your Supply Chain
Acctivate co-hosted a webinar with StarShip to educate small businesses on the benefits of an Acctivate + StarShip integration to further streamline and optimize the supply chain. The webinar features Dakota May of Acctivate & Simon Volta of V-Technologies.

Watch the webinar above.
Navigate the tabs below to get an overview of the webinar, read the webinar recording transcript, view slides and see how Acctivate & StarShip can help your order fulfillment operations.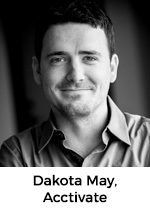 Dakota May of Acctivate and Simon Volta of V-Technologies joined forces to present a joint webinar on the value of an Acctivate + StarShip integration. Simon details the benefits of StarShip as a multi-carrier, multi-mode shipping software for businesses seeking to cut costs and manage order fulfillment better. Dakota explains how Acctivate manages inventory, warehousing, and most importantly, orders, and how an Acctivate + StarShip integration further streamlines order fulfillment operations.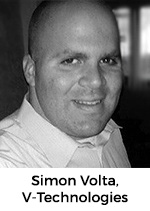 StarShip, developed in 1989, provides over 5,000 companies with automated and streamlined shipping operations. StarShip provides line item integration, rate shopping, batch order processing, EDI, and eCommerce extensions. StarShip supports parcel & LTL carriers such as UPS, FedEx, USPS, and YRC.
Acctivate, as an inventory & order fulfillment software optimizes multi-channel fulfillment. The powerful integration between Acctivate and StarShip allows users to view and manage fulfillment all in one central location versus using several applications. Once shipments are sent, StarShip updates Acctivate with tracking information, shipping charges, and package data.
Acctivate is designed to work with QuickBooks®, so any financial data exchanged between StarShip and Acctivate will be synced into QuickBooks, allowing businesses to easily manage inventory, fulfillment, and finances.
For a small to mid-sized business engaged in frequent or complex order fulfillment, streamlining operations further with an Acctivate + StarShip integration boosts accuracy, cost-effectiveness, and profitably.
Webinar Transcript: Acctivate + StarShip: Streamlining Your Supply Chain
The following is an approximation of the webinar audio from the above video.
---
[0:00:00]
 Caroline: Hey guys, it's Caroline over at V-Technologies. So today we have collaborative webinar. Simon Volta, our director of sales over at V-Technologies which is a developer of the StarShip shipping application and Dakota May, sales manager over at Acctivate, they're the order and inventory management software that really just extends the standard QuickBooks functionality.
 
Both of them will be speaking to the solutions and also showing us the workflow of how the solutions can work together to help you streamline the entire supply chain. So with that, I'm gonna send it over to Simon to start the webinar. Thanks, Simon.
 
[0:00:46]
 Simon: Thank you, Caroline, and good afternoon everyone. As Caroline mentioned, my name is Simon Volta, I'm a Director of Sales here at V-Technologies. I'm joined by Dakota May from Acctivate who is gonna be taking us through demonstration of the Acctivate Software and how StarShip can integrate with the platform itself.
 
We're extremely excited as this is our first collaborative webinar are with the folks at Acctivate here from the V-Technology side. And I know we have a kind of a mixed group of customers from Acctivate as well as the V-Technology, so I'm gonna kinda open it up with kinda what we're going to get into today speaking of.
 
So I'm gonna give everyone a quick introduction of who we are for those of you who don't know who V-Technologies is. We'll talk a little bit about the differences between ShipGear and StarShip which are the two products that we offer. I know we have some ShipGear users on the line today, so I'll kinda talk a little high level of the differences you're gonna see in the StarShip application, and then we'll talk a little bit about the post-office savings that you can benefit from by using the StarShip application and what that could mean to you and your world bottom line. And then I'll turn it over to Dakota who'll kinda walk us through a little bit about the Acctivate inventory software as well as the StarShip workflow that you can expect to see, and then we'll get into the demonstration of the two different applications, and we'll take the questions and the answers at the end.
 
So a little bit about who we are, we are located here in Cheshire, Connecticut. We have a staff of approximately 40 folks who work here between sales, support, QA and development, so we're all located in one building. We've been in business since 1987. Starship itself has been around since 1989 and been developing the enhancement ever since. We have about 10,000 customers across the country currently using our applications. So, again, we're well-known and established in the shipping industry itself.
 
As far as a little bit of a comparison of what you can expect to see in StarShip, again, this goes for our ShipGear users who might be on the call today but as well as the Acctivate customers who are on the phone, and might not know what StarShip can do. But really couple of the main key points I like to make here is the user interface you're gonna see is a multi-mode, multi-carrier single platform.
 
So what that really means is you don't have to use a world ship application or ship manager application any longer, you'll use a StarShip application which will combine all of your carriers into one platform. You'll have line item integration and you'll see that come in the demo today in which basically you'll have all of your line items from Acctivate be moved into the StarShip application for you to be allowed to package those as you see fit.
 
Obviously, StarShip works with the Acctivate inventory software where ShipGear is not capable of doing that. The one key feature of StarShip is the rate shopping, the ability to see all of your carriers inside of one screen versus having to go multiple streams or multiple workstations to pull your different rates from different carriers. That's processing for those of you are on here who might be doing eCommerce or just large amounts of orders and have the ability of batch process, we can handle that through the StarShip application in itself. We won't get really into that today, however if it's a part of your workflow please reach out and we can talk about that a little further.
 
EDI, we also support different workflows when it comes to EDI types of shipments. So again, we're not gonna touch on that much at all today, but again, I wanted to mention that StarShip does have the capabilities of working with different EDI providers along with the Acctivate software. Ecommerce extensions, the workflow with Acctivate, if you do work with eCommerce carts, it's a Shopify, Magento, WooCommerce etc., we do have the capabilities of writing back to those carts but because the Acctivate platform allows for that workflow to happen through their software, it would be pretty seamless where you would need our extension piece to access that information.
 
And then last but not least, you do have capabilities of accessing our USPS discounted rates. So for those of you who might be shipping light weights or residential type of shipping, you can maybe benefit from some savings by accessing those rates that we offer through the StarShip application. And then this is a slide, so we have about two dozen different carrier integrations today between LTL as well as Parcel. So if you do have an LTL workflow in your environment, we're not gonna really talk much on that today, we're gonna highlight the workflow with the Parcel carriers today. But if you do have LTL, I did wanna add this up here, let's talk about that a little further, how we can kinda integrate your LTL carriers into the mix and make that process automated for you.
 
When it comes to the post office, what really to be on the lookout for, when should you really kind of take advantage of the discounts that we offer? So really, you know, you wanna be looking up for packages that you're shipping that are 20 pounds and under that have low values associated to them. Zones one through four is where you're gonna can see the biggest types of savings for those particular shipments, as well as residential charges.
 
So if you're highly...well, large percentage of your shipments are residential, this is a great way to save on those residential surcharges that the carriers such as UPS or FedEx might be charging you today. Same with the delivery or surcharges that apply, that's not gonna be applicable in the USPS environment as well dimensional weight.
 
And if you're also shipping through an eCommerce type of platform, I mean, where you're trying to offer maybe a free shipping option, post office could be a great way to do that where you don't have these additional fees that would be applicable. Some of the value-added benefits of StarShip are basically our latest release that we just released a couple of weeks ago, offers you that visibility into the USPS demo rates, so you don't necessarily need to have an account set up through StarShip to be able to see what those discounts will be provided to you. So we're giving that access upfront for you to kinda run some analytics of your own to kinda see if it would make sense to take advantage of those rates moving forward.
 
We also work with a third-party company that has the ability to run a thorough analysis of your UPS and FedEx billing history in which basically can provide you with what types of shipments that you could move potentially to say Priority Mail over FedEx ground or UPS ground type of shipping, and kinda give you a very thorough analysis of potential savings on an annual basis and then obviously having that single platform to really produce all of these types of labels rather than having separate systems throughout your operation.
 
So this is one example I wanted to take everyone through to kinda visualize what I've been referring to. So when we talk about dimensional weight, I mean, the post office potentially could help you save some money, this is an example here where we have a teddy bear that would be shipping from New York to California, basically where the teddy bear weighs 20 ounces and that's going to be rounded up to 2 pounds with FedEx or UPS based on this 12 by 10 by 6 corrugated box that is gonna be put into.
 
So you can kind of see here with basically the scenario we have put in front of you, so you have actual weight of 2 pounds with the post office, dimensional weight, there is no dimensional weight with the post office, so you have 2 pounds. Your total charges for that shipment would be $9.97 utilizing the rates provided to you through StarShip, whereas the FedEx or UPS, you can see the dimensional weight would be 5 or 6 pounds, and then the rate there what you see is 13.58 and 13.05 are just the base rates.
 
And then we tack on fuel surcharge and residential fees, you can kind of see where the price jumps up dramatically what you might be paying. So again, just to kinda highlight what you know, the post office could potentially do for your overall bottom line savings.
 
So now I'm gonna turn it over to Dakota and he'll kinda talk us through the Acctivate platform as well the StarShip workflow. Dakota?
 
[0:09:32]
Dakota: Thanks, Simon. You touched on quite a few points that are, in my opinion, very valuable to a lot of clients that we continuously talk to and when they come to us and they have questions about fulfillment getting into shipping that actually will match up really well with Acctivate. That takes me kinda directly into talking about the Acctivate platform. And so, I'll actually start with pausing some questions that I kind of get those that are out there. They're on QuickBooks right now, kind of point in the right direction of, you know, what is Acctivate and when would Acctivate be the right solution for me or for our company.
 
So, when you're thinking about Acctivate, Acctivate is a solution that integrates with QuickBooks. We build upon some of the standard features that you find in QuickBooks, some things if you're asking yourself or maybe you continually run into situations where QuickBooks just doesn't offer enough of feature set from an operational standpoint, from inventories standpoint, from order fulfillment, that's where Acctivate typically steps in and offers those additional features, kind of builds upon those, it gives you more advanced features to streamline, allow you to be more efficient from an order of standpoint, from an order of fulfillment, from inventory control, from purchasing standpoint, kind of all across the board when we think of operations.
 
Now, when we talk about what is Acctivate, I usually position it as inventory control and order fulfillment and then connect that with QuickBooks kind of giving you a small business ERP. So we actually look at the, and you can see here on this screen, you actually see several value points or features that Acctivate offers that really build upon the feature set that QuickBooks typically doesn't gets too far into, gets us into things like multi-warehouse, getting into landed costs, what serial control, manufacturing, typically, there are some of those in QuickBooks but there are just limitations. And if you do use QuickBooks for those, you might be very aware of those limitations.
 
Now Acctivate also builds into order fulfillment giving you more control over your order fulfillment process from the time those orders come in from your different channels to going through the process of picking, packing, shipping and delivering an invoice to the customer which then takes us directly into, you know, how does QuickBooks fit into this picture?
 
So, Acctivate, while it does have a lot of operational features, it's not a replacement for QuickBooks in its entirety. Acctivate just takes over the operations, inventory, order processing, and purchasing. QuickBooks still does what it does best which is the financials, accounts receivable, accounts payable, checkbook, payroll and the financial side of the business.
 
Now what this presents us is the ability for many businesses to stick with what they're doing on a financial level. Many times, that's not the issue, many times you have a lot of history, you don't wanna lose that. It's very vital information when you wanna move forward and be successful in your business. So rather than reinventing the wheel and looking for a completely new solution where you have to leave QuickBooks, we just fill in those gaps on the operational side and allow you to continue using QuickBooks for financial bookkeeping.
 
Now, there's a couple of things I'll point out about our integration with QuickBooks before I move into more order processing. So Acctivate has a bi-directional integration with QuickBooks, keeps both systems fully in sync and it eliminates any double-entry or manual work between the two systems, so it makes that a very clean integration and allows you to function within one or both systems as necessary and not necessarily have to do a lot of manual upkeep in order to maintain two very different systems.
 
This offers enhanced security, it kinda comes back to, you know, think about the number of hands in QuickBooks. If you're using it for order processing or inventory control, that means all of your order processing and inventory control employees are having to access QuickBooks, not always an ideal environment, so Acctivate removes those users into a different system and then now you just have more specific users that are just managing the accounting, accounts receivables, accounts payable, and then maybe those C-level executives that are wanting to see that information and analytical standpoint. So it's actually...there we go.
 
Okay. So, getting into talking about order processing, so Acctivate offers multi-channel feature capability. And you can see here in this graphic the idea that Acctivate supports EDI, and we support many different EDI service providers. That's one channel that you might get orders. We also support eCommerce. Many clients come to us with...or most often more than one platform, maybe Amazon, maybe eBay, maybe they also have their own website through Shopify, Magento, WooCommerce or many other very popular platforms.
 
And then or while you still may be entering orders and directly, maybe you have your own sales team so you need the ability to not only have those orders be coming in and manage from a fulfillment standpoint, but you also need that order entry for direct entry and manual entry or possibly the importing orders in.
 
So what Acctivate does is allow you to streamline each of these channels into one place, rather than jumping into different portals and kinda looking at, "Okay, what are my EDI orders and have I fulfilled these?" And then separately looking at eCommerce and not really seeing it all in one big picture which can be very frustrating if you're doing it that way. So Acctivate pulls that in, let's you see it in a single system in one place so that you can manage and then streamline, move orders in batch from entry to their corresponding location they're supposed to go to.
 
So whether you have fulfillment stations or multiple fulfillment stations depending on the circumstances, that's where streamlining the multiple channels can really allow for better performance, a more streamlined approach to fulfillment. There we go.
 
So once those orders are in you start to think about, "Okay, what do I do with these orders?" And what Acctivate does and does really well is it helps you route orders depending on different criteria. Orders coming in from EDI, it may have different requirements on the fulfillment path than orders from eCommerce. And what we also talk about when we're dealing with EDI and eCommerce is volume. So when you have high volume with very specific criteria, having a well-defined workflow is very important. So Acctivate through, and in this example, I'm actually showing the order manager allows you to actually create filters specific to certain types of orders based on that criteria.
 
So if you need to manage your EDI orders independent of your eCommerce orders or maybe you wanna even be more specific than that, you wanna do a specific customer within EDI that is maybe your primary, let's say in this example you can see Target and Walmart as the customer in one of those columns, let's say Walmart you do 10 times as much fulfillment to than any other customer.
 
Maybe you wanna really highlight them, so Acctivate really allows you to zone in through our order manager, create defined workflows for very specific information and that way you can always know what's going on, where you're at with those orders so that you can fulfill them on time, accurately, and fill in those gaps and make sure you're not missing anything.
 
Now, there are other features with Acctivate. With EDI comes more requirements regarding the way you package something, identifying how did you package it, what goes into what carton, things like that. And I'm not gonna get too much into that but I did wanna speak to Acctivate does have tools and features that specifically allow you to identify and package and then deliver that information back to your customer.
 
Now reason why I wanted to bring this up specifically is, StarShip actually does a fantastic job of also taking that information from any EDI standpoint, we call them shipments as you're putting together shipments for EDI for your big box retailers and then you can actually send those shipments directly.
 
And so not only does the integration between Acctivate and StarShip support just order by order management and fulfillment, it also does support those more complex shipments where you might have many different orders being grouped together.
 
Now, Acctivate also does support mobile in the warehouse, and that gets more into the workflow going from a standpoint of when you've identified an order needs to be fulfilled and we now need to get that out into the warehouse to move forward with that pick, mobile can definitely help with streamlining and increasing accuracy.
 
So our mobile allows you to actively, you know, downloading it's all in real time, you can actually open up a pick, you can scan items, it'll actually give you direct feedback if it's the right item, if it's the right quantity, things like that, so you can be very, very accurate as to how you're picking something and what you still have to go. So definitely something to kinda consider there.
 
If you wanna learn more about that aspect or if you wanna see a demonstration, it's definitely something that we can do offline. Feel free to reach out to us on that. Now, when we're talking about the StarShip, you know, when does information from Acctivate go into StarShip? Once an order is created, you will be able to access that order within StarShip. It's all in the backend, so it's actually very, very seamless and very easy to move information from Acctivate into StarShip.
 
Now, you'll still go through your defined workflow but when it gets into that shipping workstation in the warehouse when you're ready to generate the shipment details or process a shipment go through, and understand how you're going to ship it, which logistics company you're gonna work with, you know, that information will be ready to go. There is no delay there, it's gonna be a very quick and easy process.
 
And that kinda leads me into, before we actually get into the workflow of how that information goes from Acctivate and then how it's returned, is I'm gonna highlight two things that, you know, I hear most often from clients when they are...do whether it's high volume shipments or it just is very important from a standpoint of cost of shipping as a part of their business. So two things I hear most often are, you know, clients that use USPS, UPS and FedEx are, of course, yes, there are solutions that ,you know, like world ship and ship manager for FedEx and then indicia and things like that, but what they all do they're all separate applications that you have to, you can jump in and out of which is fine sometimes, but when you have a single solution that you can actually jump into to actually see each one almost do like a rate quote, a rate shopping and you're wanting to look at the different rates to find and be the most efficient as a part of your shipping, this is what I hear most often and why StarShip, why we actually are very excited about this integration, because this actually gives our clients that capability of doing that right shopping.
 
Not only that, Acctivate is a distribution management system, so when you're dealing with EDI, big-box retailers and you're distributing product or eCommerce and you're fulfilling a lot of orders sometimes when you're dealing with those larger orders that are being fulfilled to distributors or big-box retailers or dealers and the like we get into LTL. Now, as Simon said, we're not necessarily gonna show much from a demo standpoint on LTL, but it is important to point out historically without our integration with StarShip our customers have had to manage that manually.
 
So if they are dealing with an LTL company they have to go out and give that information a little bit more manual, it's not direct. Now, with StarShip's direct integration and ability to communicate with many different LTL companies, that's another big gap that can really be filled during that fulfillment stage, especially for distributors.
 
Now, when information is processed and completed as Simon will demonstrate here in a few moments, that information does come back to Acctivate once it's completed. So we actually bring back, and sometimes it can be multiple package data. And what I mean by that is, if you have a large order that may have multiple shipments or multiple tracking information that's gonna be delivered independently, that is something that Acctivate does support on the return of information back from search, so you'll actually be able to see independent shipments as it relates to a single order or a single shipment for EDI. Tracking information does flow there as well.
 
Now I know, Simon, you'll mention this, talking about delivering, tracking information directly out of StarShip back to the customer but Acctivate does, because it pulls that tracking information and because we work with eCommerce, we also will push that information back up to an eCommerce site. And with that, that means that the client is gonna have several different ways they can access that information. Whether they get in an email or they actually log back in the CF on the eCommerce site where they originally placed their order.
 
And of course, we pull in shipping charges which is also crucial. As you're looking to become more efficient and you're trying to identify what your costs are and what's your margins are on an order by order basis, Acctivate does give you a lot of information to track that report on. And then because we're gathering that information from Starship, it allows you one more step in that direction of being more, a little bit more analytical and strategic in your decision-making on how you approach shipping and the different carriers that you work with.
 
And of course, with our integration to QuickBooks, once Acctivate has that information, we wanna invoice it in Acctivate. That then gets it ready to be delivered to QuickBooks. As a part of that delivery, we can also automate emails going out with that invoice attached as a PDF, make that a very simple and easy process. Although you can also still send invoices out of QuickBooks, that is something that Acctivate also supports and tracks as a part of that single transaction for that order.
 
And then, of course, once you do create those invoices, we get that ready as part of our sync with QuickBooks so that then you have that invoice as I mentioned, and then kinda let into that you'd have the ability to view that invoice whether it's paid or if you need to bill the customer for that invoice, all of that would still be fully accessible from QuickBooks.
[0:25:07]
And, Simon, I'll go ahead and I guess at this point if we wanna jump into the demo and I'll be able to demonstrate a few things inside of Acctivate, perfect. Okay. So what we wanna do here is a part of this demo. So what I'm looking at is just the standard Acctivate application. And what we'll do is I'm going to create an order and from that I will be able to simulate that, transfer of information from that order into StarShip. Let's see, it looks like, is it loading...
 
Simon: Sorry, Dakota. 
 [0:25:46]

Dakota: Here we go. Perfect, it's back up, cool. Look like maybe got too many, had a little bit of delay there. So the first thing, like I said, I will open up a sales order. Now, as I said, getting information into StarShip is as simple as once I've created the order and saved it, but...and then Simon can demonstrate how you access that from their interface, but it is very simple.
 
Now what I'm gonna do is, I'm gonna walk us through the creation of a sales order. Again, if you're dealing with EDI or eCommerce, these orders would auto-populate based on and data integration, so you're not necessarily manually creating orders for those channels. However, if you do manual entry or if you're going to be updating orders, you may use this interface for order entry.
 
So the first thing I wanna do is identify my customer. I'm gonna use Adams and company. It's a little slow. And now we're using a VM, so it's all right, once that's up. There we go. Now when I pull a customer record, not that it does have a full set of customer records for your customers, so it does store that information. It will auto-populate everything that you need related to that customer, could be the branch that you're going to be handling sales out of, it could be how you're going to normally ship for that customer.
 
And then in this case what we're doing is UPS ground, so that may be the standard method that we would want to ship via, of course, we have and this is something that we can work with when we're setting up the integration between Acctivate and StarShip, is determining what those services should be and what that list should be. Now once we have all of that information that auto-populates, you've made adjustments, you can also add products.
 
So I can either hit the three-dotted box here, I can also hit a four on my keyboard for quick access into our product catalog, and that's gonna allow me to pull up. Now, I'm gonna add three items to this sales order, so I'm gonna simulate several different ways you can pull up an item. As I type into B10, it's going to narrow down my selection and find it. I don't have to hit Refresh or anything like that, and then I hit Enter and it allows me to add that product.
 
Now it's gonna do a return as well, and pop-up a product note. So if I have a unique piece of information related to adding that product. Now I can also just type in the product, too. I don't necessarily have to go searching for it, if I know that ID I can do that. We do support multiple unit, multiple IDs as well. So if you have a customer ID, if you have a vendor ID or just an alternate or a UPC or if you're going to scan a barcode, you know, like your mouse would be a tethered scanner to your computer or laptop it can support that as well in this interface.
 
Now, I'm going to add the B10, it also has a product pop-up note, and then we're gonna have one more. So I'm gonna do the PH40 in this example. Now a couple of things, as a part of how we ensure that information gets into StarShip properly, first off, as a part of the fulfillment we always wanna make sure that items are scheduled. So as you can identify, we have a number of ordered items here. That's how much the customers requested. Schedule versus backorder tells us whether or not we actually have it available in our designated warehouse before filling out.
 
And right now, I have a set for my Fort Worth warehouse. So that would be the example here of this actual…this order actually can move forward and we can fulfill it. Now there's different ways we can fulfill out of Acctivate. And of course, if you wanna do it more of, you know, one order at a time, if that makes sense, you can definitely come up here and generate documents, print the order, email it, print the pick ticket, email it, print a packing list, shipping label, and the shipping label would not necessarily be like a UPS or FedEx or other type of label we're just talking about a standard label for that shipment from an operational level, but those documents can be generated out of Acctivate directly from the order.
 
However, my recommendation especially if you're dealing with high volume is to use, as I mentioned earlier, our order manager. So let me open this up. And as I mentioned earlier, the order manager is sort of that alternate place to manage the process. Whether we're talking about a unique process for a specific customer or a specific channel or if it makes sense, maybe you do everything or you just wanna look at all orders together you can definitely do that. So as this actually populates, we will look at what these buttons do. There we go.
 
Now, these are different filters. So right now it's populating, in this case, I'm looking at quotes, open orders, booked orders, back orders, scheduled orders, so you always have your eye on what's going on with your orders and knowing, "Okay, where am I with this fulfillment?" Now, this is gonna look at more general filters across orders.
 
When we're looking at specific fulfillment, I might actually have a view and we call these bars, but if you look at the specific bar for workflow statuses and then when we actually set up those and configure them when we're setting up your system, you can actually tailor that workflow to flow as you would have in your warehouse, whether we have orders that are going to be ready to pick to pick and progress, pick on hold and so on. Now, what I wanna do is simulate an order going through these stages, so I'm actually going to adjust this now.
 
I'm gonna update this so it actually does show up. We're gonna do ready to pick. There's a couple of ways I could have done that, but since I have access to them, I'm going to do that here. So I'll do, now we're looking at A1537T is the order number, so when we actually look at this and hit "Refresh," now you'll see that that order gets ready to pick.
 
So any number of orders that are hitting that status, you can, you'll be able to see them in those specific filters, and then based on that information...now if we were looking at more than just one order here, I could auto-select all of them at the same time and then I can go through a set of functions for actions, whether I wanna schedule orders, unschedule them, print the order, print the pick tickets, possibly go down and change the workflow status, things like that.
 
If I'm using a mobile device in the warehouse, these can auto-update based on the function of what's going on the mobile device. So if I open up a specific order, if I were to open up this pick on a mobile device in the warehouse, it would automatically shift to pick and progress. And when I complete that pick, it's going to move into the picked stage.
 
So as it goes through those stations in your warehouse if that's your set up, then eventually you'll have a number of orders that will fit into a certain filter or a certain criteria. And at that point, you can...then we may shift gears and you may actually want to jump into StarShip to actually handle that order from a standpoint of generating the shipping label for the specific carrier you're gonna be working with.
 
Now what I'll do, I'll go ahead and, I don't necessarily have to change the workflow, but I can simulate the idea of, let's say, it did get picked, now that order would shift, and you'd see it picked. Again, that would have been automated if you were using a mobile device. At this point, if your next step is to package and ship, this is where you may be at that shipping workstation. You may not necessarily have Acctivate at that shipping workstation.
 
It's not needed. It's something that through our communication pathway with StarShip, that station may only need to have StarShip for generating those labels. And at this point, we would hand off to Simon and he can demonstrate how to access this A1537T.
 
Simon: Perfect. Thank you, Dakota. I'm just gonna make one slight change because I just wanna...
 
Dakota: Sure, go ahead.
 
Simon: ...make sure we have the correct shipping address just to demonstrate here. So I just wanna make this so that we can properly show this guy here.
 
Dakota: Let's do with the Edit button here. There we go, tuck it in here. If you were to...we leave that kind of like QuickBooks it's a copy and paste and it'll identify specifically how that address is supposed to be parsed.
 
Simon: Okay, there we go.
 
Dakota: Cool.
 
Simon: Awesome.
 
Dakota: And now if you hit "Save," it'll retain that information.
 
Simon: Now it's my company.
 
Dakota: Perfect. There we go.
 
[0:34:55]
 Simon: Okay. Sorry about that. So, as Dakota mentioned, so this is where StarShip is gonna pick up the process. Once you have your order picked inside of Acctivate, we're gonna basically open up StarShip here. So I'm just gonna come and minimize this here. Sorry. So minimize this on the background. Okay, so here's basically what the StarShip user interface is gonna look like. So we have a couple different and Dakota touched on a little bit, but we have to source documents that we can work with the Acctivate interface, and the first one being orders which is gonna be demonstrated today based off of typical sales order, bringing in those specific line items that Dakota was speaking of earlier. And then the second one is your shipment.
 
So this is where we would take advantage of the packaging manager inside of Acctivate, and then basically have you package inside of Acctivate, and we would pull that shipment information however you packaged it inside of the interface there. So because we're gonna stay on orders, we'll stay here. We have a couple of different ways.
 
If you have your pick ticket barcoded on the Acctivate site, we could use a wedge type scanner to scan that sales order in the StarShip. You could type it into the field if you know it, or you could use a lookup window here. By doing that we just go find that order we were talking about, A1537T. We'll basically go ahead and process that, load that document into Starship. So everything from your ship via that you saw there before with UPS ground, billing your account number is default, we can bill if you do have dropships or built their party situation, we can map those accordingly as well so that way we can bring in the appropriate third-party information for the specified carrier and so you don't need to manually do that inside the StarShip.
 
And then obviously the default will be always you as the sender and then the recipient we're basically mapping over the ship to information that we just saw. Basically, on the import we're also gonna do not just validation. We're gonna verify the street address as being correct as well the secondary check we're gonna do is verifying your commercial versus residential location to avoid those types of address corrections that you might see in your typical invoices today. So this address coming in, that's what this green check box represents here, that this is a verified commercial location.
 
Down at the bottom we have basically our line items that Dakota was just referring to earlier. So we have the three specific line items that came in with its appropriate weight tied to them. And basically, I have a default that's being put in place into one box, my 10-anchor box. This 10-anchor box you'll know it has already been saved in our packaging database with its appropriate dimensions and its appropriate weight. So therefore, you don't have to do anything.
 
However, if you didn't want to come in here and say, "You know what? I can't use my 10-anchor box, you could choose from any one of your saved packaging type from the field here or have a default it they go into a different type of box. If you need to add a secondary box it's as simple as basically adding a box and creating a secondary box where now you have two boxes, you could simply type in the dimensions of that box if they weren't already there or you could also move typical line items, you could do a drag and drop or just that simple. So now I have two items in one, one item in another, and now I can print my shipping labels based on having two boxes.
 
One of the key features I was talking about a little earlier was the rate shop functionality within StarShip. So it's automatically gonna default to your ship via how you brought the order in which was UPS ground. However, if I wanna see my negotiated rates I have with all my licensed carriers, I can simply hit "Shop All." This is basically gonna go out and basically pull in all my negotiated rates with the individual carriers and it's also gonna show you what your discounted rate is gonna be through the post office that you have as a Starship user that we provide to you.
 
So this scenario they'll coming in here as opposed in all the rates, you'll see here you can sort this lowest to highest. So you'll notice my priority mail rate, for instance, is $16.04 versus my UPS ground rate being $22.14, so I'm gonna save up to about $6 on the shipment. I'm also gonna get the return for delivery expectations, when is it expected to delivery of the post office, that's Friday if it were shipped today versus the UPS that's Tuesday.
 
So this is sort of a no-brainer for me as a shipper or, you know, decision-maker to say, you know, "I wanna save myself $6 and get there a few days faster." It's as simple clicking this purple box which will transition over to your post office account and basically be able to ship your Priority Mail label at that point in time. You don't need to re-import the whole order all over again, you can just continue the process.
 
For this example, I'm gonna leave it as UPS and profit this with it being that. So you can hit either F5 or the icon up top here, and this will go out in print basically your two shipping labels for the two boxes. We developed something in-house, internally here called the smart label, it's a basically 8.5 by 11 document, this being a 4 by 6 die cut label where you can basically peel off and stick onto your box. The other side becomes your packing list if you choose to have that printed, it's optional, it's not required.
 
You could also print this to a thermal as well you're packing list to a thermal printer if you choose to do that as well. This is just gonna tell you which items are in which package. We also have something called the shipment packing list that would be one packing list for the entire shipment that's available as well.
 
So you'll get one for each box on this particular example and now you're done. Now you can move on to your next order. So right back of the tracking and cost as written back in the Acctivate for the that shipment. However, before I get over to...actually, you know what? I'm gonna turn that over to Dakota where he can kinda actually take you through the Acctivate sync in with QuickBooks but also show you the right back that occurred in the Acctivate platform. So, Dakota, if you wanna take over?
 
Dakota: Perfect. And do we you know…
 
Simon: Let me minimize, let me go over back there for you.
[0:41:38]
Dakota: Perfect. Okay. So then when we look at Acctivate and at the right back if I...what I'll need to do is since I already have this stuff I can hit "Refresh" and it's gonna bring that information. Technically, I already in the database, so I just already had the order app. Now, a couple of things that I'll point out.
 
First off, if we just wanna look at that information that's already there before we get the invoice of an order you can look under the packages tab on a sales order. That's going to show us in this example that Simon processed, he actually created two different shipments for this one order, so you can actually see there's two lines here, have two different tracking numbers, different weight, different charges, well, it's actually the same charge, but two different charges for this order.
 
So, you do have access to that information directly on screen. Now, we also have this information, it'll actually show us during the end voicing process. If I wanna review it, if it's important for me to be reviewing that information every time we create an invoice, then you can definitely one-off look at each invoice as we process them.
 
So if I hit "Create Invoice," you're going to be able to see that information here on the invoice screen, and the creation screen. So when we look at this, you'd see the shipment tracking information again, and then this is ready to be processed. Now, and you can also accept payment as a part of our invoicing process, you can even identify if the account has credits. We do pull out information over from QuickBooks. You can apply them at this point, and then even charge a credit card over the balance, whatever's remaining, so that can all be done here as well.
 
One other thing that I'll point out here is that return invoice. Now, you can set up templates for e-mails, you can have one via default for invoices and then whenever, if we wanted to end configuration you can set this up to be an auto-check, so it automatically all you have to do, is send our invoice and it's going to send an email out to George Adams, who is the e-mail in this example. So that does auto-populate. It will attach that invoice as a PDF, and that way that can help automate that step.
 
Now, this right here is creating invoices one at a time. Again, I think a lot of what we're trying to discuss is how do we automate some of those things, how do we do things in batch, too. And so invoicing one at a time sometimes works, sometimes it doesn't. So if we were to want to look at doing this in batch, I may come back over here. And you'll notice this order is no longer under picked. That's because we processed it and on that return the workflow status update now shifts it to "Shipped."
 
So A1537T, it's still checked. That is that order that we just processed, and so now it's under that shipped. And this kinda, again, gets into the different filters that we're looking at for these buttons so that you can quickly understand, "Okay, what are my orders that I've already shipped today? What can I actually get to that invoicing stage?" And of course, we could check off more orders here if I start checking them off, I can then go into actions here again, and I can prepare invoices. So this would be a more batch-step of processing those invoices, so you can see that that order is here.
 
If I had 10, 100 orders that all needed to be invoice because I fulfilled 100 or even 1,000 orders today, now in one step I can invoice them all so I can actually prepare those. Now, you'll see the information here is also populated, so shipping date, shipping charge, and so that is visible there if you just wanna make sure, did it actually get that information back that was a part of this process. So I can go ahead and I'll prepare this.
 
So it'll do the same function as what I did on the sales order when I actually hit "Create Invoice" and so it's invoiced now, so we can close this. And now you'll notice it drops down to 16 again on shipped, that's because I invoice it, so it's no longer there. Now, I may be able to see an under change today. I don't have a filter for invoice. I could have a filter if I wanted to, if I wanted to see all the ones I've invoiced today, definitely something you could do if you wanna see that in these buttons, but I can also go back and I can see that this order is completed, so the status is completed at this point and we're actually done with this.
 
The next step here is, of course, getting that into QuickBooks, because from an operational standpoint you're done with the order. There is nothing else that you need to do against this order at this point, though the last thing you need is just to reconcile that within QuickBooks. So that is where we would actually get into our QuickBooks sync.
 
Now I'm just gonna simulate what this looks like. We're not gonna actually demonstrate QuickBooks in this example, but I do want you to see how easy that step is. So if I actually hit "Synchronize with QuickBooks," that's gonna pop-up our synchronization window and then you can hit "Start Sync." And what that does is it will do an authentication to QuickBooks to make sure whoever is doing that sync has the authority to update that part of QuickBooks.
 
So there's a reason why we do it manually and make sure that that information is done properly. And if you've had experience with those systems integrating with QuickBooks, a lot of times if there is an automation, it can lead to errors in that you don't know about it for a while. This is designed to help mitigate any kind of errors and, of course, make that a little bit simpler. So start that sync. Most syncs take, you know, if you're doing it on a daily basis, it might be a couple of minutes depending on the volume of invoices, volume of transactions you're posting on a daily basis, it'll vary but it is typically very quick.
 
And then once that's done, that invoice would be in within QuickBooks and accessible in its corresponding area. If it's still an open invoice without payment as this one would be, then it's gonna be under accounts receivable as it relates to that specific customer, it would also be available under their customer record within QuickBooks. 
 
All right, I guess that's really the workflow there for the shift of this order from Acctivate when we originally created it into StarShip and then back into Acctivate.
 
So I guess Simon or Caroline, do we wanna open it up for questions at this point?
 
Caroline: And ending here we do have the contact information for both Simon and Dakota on the screen now. 


View webinar slides: Acctivate + StarShip: Streamlining Your Supply Chain
Book an interactive, personalized tour with an inventory expert
What to expect in a demo:
Connect with an Acctivate specialist, who will share their screen with you.
Understand what Acctivate is & what it can do for your business.
Learn about features for your specific business needs.
Deep dive into the actual software to see how it can solve your operational challenges.
Ask questions & get answers.
Up to an hour presentation that is well-prepared to maximize your time efficiently.
See Acctivate in Action
Request a live demo or call us at 817-870-1311.
Find out more!
Learn more about Acctivate Inventory Management Software by giving us a call at 817-870-1311 to talk about your specific needs or by simply completing the form and a specialist will contact you to discuss solutions.
Discover Acctivate
Start a conversation with a specialist today to learn more.
Or call us at 817-870-1311