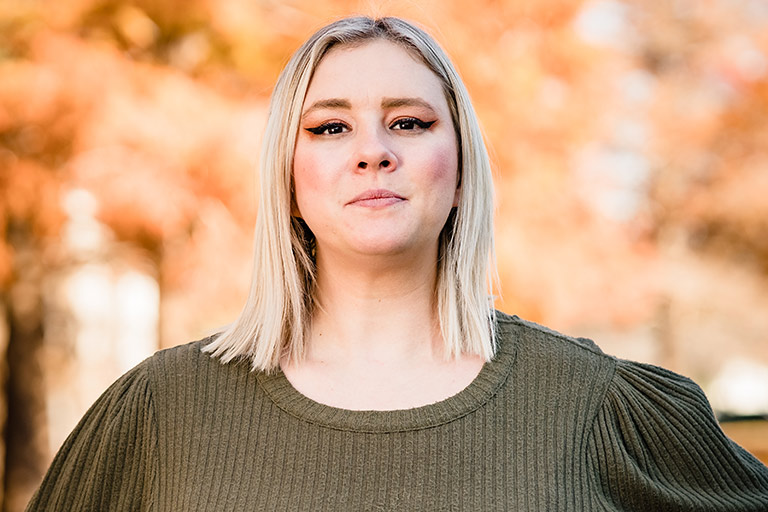 As a marketing communication specialist at Alterity, Ally is able to bring her passion for writing, speaking, and communication to life. Ally holds a bachelor's degree in English from the University of Texas at Arlington.
When you really learn to believe in a product, a company, and a brand, the desire to market and share it with the world really falls into place. There is nothing static about the world of advertising or the new ways we discover to present great ideas – I think it is an exciting field to be a part of."
---
My favorite quote is: "Happiness can be found even in the darkest of times if only one remembers to turn on the light" – Albus Dumbledore, Harry Potter & The Prisoner of Azkaban
---
I am passionate about communication. Our ability to communicate with anyone, at almost any time, nearly anywhere in the world has opened so many possibilities. When I apply that excitement to my professional life, all I see are many new adventures."
---
The autobiography of my life would be titled: My Never-Silent Brain.
---
Three goals on my life's to-do list are to read every great piece of classic literature I can put my paws on until I just can't read any more; to be successful in raising my son. It is hard to know if you are doing it right, but time will tell, and when it does, I hope he reflects my best; and travel, travel, travel. No matter how cliché of a response that is, I mean it. I want to see as many new places as I can.
---
Something random about me is: I am obsessed with true crime podcasts.
---
The best idea I've ever had was to return to university and finish my education – even though life & school after having my son has been chaotic – it has been incredibly worth it."
---
I'm the biggest fan of: Currently, The X-Files (the truth is out there ?).
---
One word I would use to describe myself is talkative."