Molded Fiber Packaging Software offers small and mid-sized multi-channel packaging retailers using QuickBooks an array of advanced inventory and business management tools perfect for optimizing, streamlining, and growing operations.
---
The global molded fiber packaging industry, which is broken down into four distinct segments: food-related, industrial, single-use medical, and horticulture, is expected to surpass the $8 billion mark by the end of 2020. The industry remains well positioned to create new value opportunities of $300 million per year until 2025.
Acctivate provides molded fiber packaging manufacturers, distributors, and online retailers with a robust set of features and tools for optimizing and streamlining inventory and business operations. From advanced inventory control to mobile warehouse management, multi-channel orders and fulfillment, Acctivate offers the molded fiber packaging industry everything needed to fortify and grow operations into the future.
---
Molded Fiber Packaging Software with advanced inventory control, dynamic mobile warehouse management, and powerful multi-channel fulfillment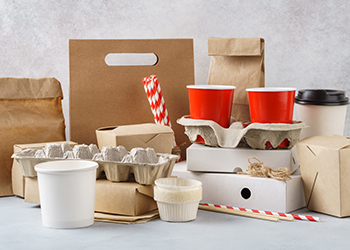 When it comes to molded fiber packaging inventory, regardless of industry segment, the styles, purposes, dimensions, even the colors, are endless. Being able to easily manage, monitor, and track inventory in real-time is the best step to take towards inventory optimization. Proper inventory control is necessary to keep molded fiber packaging businesses moving forward.
With Advanced Inventory Control:
Manage an unlimited number of products, including raw materials
Track inventory in real-time across multiple locations, down to the bin locations
Set alerts for low-stock and suggested re-order amounts
Automate purchase orders
Assign one or several alternative product IDs, including SKU, vendor parts numbers, UPC/GDSN, manufacturers' parts numbers, industry-specific codes, etc.
Access fast, smart product lookup
Track & trace inventory, including raw materials, end-to-end of the supply chain
Use Acctivate's business intelligence to forecast inventory, optimize purchasing and demand planning, and more informed decision support
---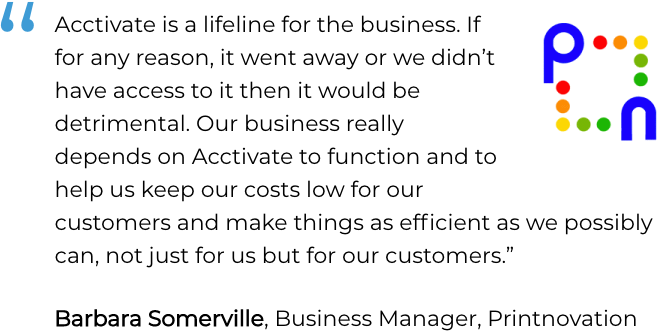 ---
Acctivate Molded Fiber Packaging software with dynamic mobile warehouse management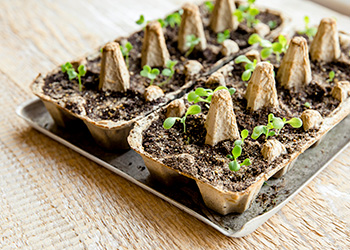 Managing one warehouse can be complex enough but managing multiple – whether physical or virtual – warehouses can be a nightmare of disorganization and workflow bottlenecks if not well controlled. With Acctivate's mobile warehouse and barcode software, one or twenty warehouses can be monitored in real-time, allowing for complete warehouse visibility and increased efficiency.
With Acctivate's Mobile Warehouse:
Monitor an unlimited number of physical and/or virtual warehouses
Improve picking, packing, and shipping speeds
Optimize warehouse square footage
Track inventory availability and warehouse location
Reduce labor and inaccuracies with mobile order picking
Perform swift inventory transfers and counts
Adjust inventory quantities with ease
Set alerts for pre-committed inventory
Receive orders quickly into warehouse
Enjoy dynamic workflow management
---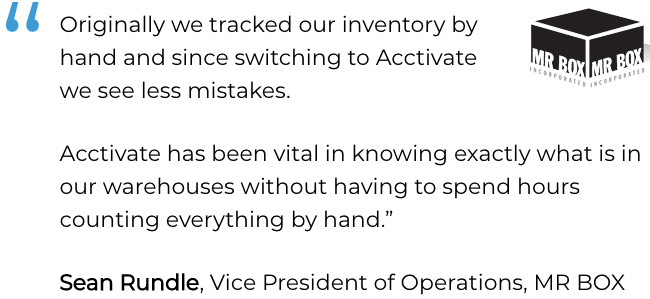 ---
Molded Fiber Packaging with powerful multi-channel fulfillment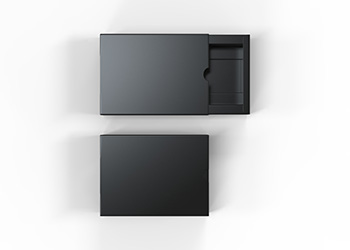 As more and more industries, including molded fiber packaging, embrace the power and business that stems from multi-channel selling, the call for better order management and fulfillment grows louder. With Acctivate's multi-channel fulfillment, a business can sell across a variety of channels, including eCommerce and EDI, and view, filter, and process orders in one location. The centralized management of incoming and outgoing orders ensures a smooth, accurate, and fast fulfillment process.
With Multi-Channel Fulfillment:
Easily manage multi-channel orders (eCommerce, EDI, counter sales, phone, catalog, email)
Orders can include products, service fees, shipping and handling fees, and any other chargeability item or activity
Sort, filter, prioritize, and process orders quickly
Remove most manual data re-entry via automation
Integrate with shipping carrier/solutions of your choice
Enjoy drop ship & 3PL support
With eCommerce:
Integrate with one or more well-known eCommerce platforms including Shopify, Amazon, eBay, and Magento
Display all product attributes online including images and descriptions
Configure web store order sync to run automatically at set time intervals
Handle online orders as any other order within Acctivate
Batch process online orders in a few clicks
Allow promo codes
Process credit card payments in real-time
Acctivate Molded Fiber Packaging for QuickBooks
Acctivate Inventory Software offers powerful inventory control and business management tools for molded fiber packaging distributors, manufacturers, and online retailers seeking growth. The bi-directional integration between Acctivate and QuickBooks allows businesses to continue maintain financials in QuickBooks while gaining more advanced inventory control.
---
Get started today!
Learn how Acctivate's inventory management tools can transform your entire molded fiber packaging business. Try Acctivate for free or call us at 817-870-1311.