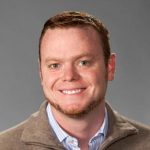 We had the opportunity to chat with Kevin Roosa, Director of Sales at Right Networks®, about moving accounting-based desktop and legacy applications to the cloud, and the advantages gained. We will explore what the cloud is, why you should move your desktop applications to the cloud, and the power of the connected Right Networks partner ecosystem.
What is the cloud? How does it work?
The cloud is an avenue for delivering information technology across the internet. The cloud enables users around the world to access information, communicate with each other and interact from any location with internet.
Everything a business needs is stored online and users have credentials for each online application to access their specific data. With the cloud, users upload all of their information from one or many locations. The information becomes accessible from anywhere. Users no longer need to manage internal infrastructure from just the office anymore.
What is cloud hosting? How does it work?
Cloud hosting on Right Networks, also known as application hosting, is taking desktop software, such as Acctivate, QuickBooks, etc., then packaging and delivering them in a fully "cloud-­based" environment.
Users link up with a trusted partner such as Right Networks and supply their existing licenses (or purchase new ones) for desktop products. The trusted provider is then able to provision these applications in the cloud­-based system with the customer's own credentials. In the end, users have access to all critical business applications, such as Acctivate and QuickBooks Desktop, as well as all their stored files and documents, from any location.
What are some of the benefits of cloud hosting?
The first benefit that comes to mind is the anytime, anywhere access available to users. Access is critical in today's online world where people expect access to data in real­-time from any location. With cell phones, we're able to access email, calendars, bank accounts, etc. with just a touch of a fingertip, and there should be no difference in the way we are able to manage business.
Another benefit is the fully managed environment that accompanies the Right Networks Cloud. Once converted to the cloud, users no longer need to deploy their own updates or upgrades, security patches, etc. This is taken care of by the trusted provider by keeping the technology transparent and allowing businesses to stay focused on customers, not day-­to-­day IT issues. Most of the time, CPA firms, accounting professionals, or small businesses don't realize how much time they are spending in-­house dealing with local IT issues that can easily be alleviated by choosing a cloud solution.
The collaboration aspect of the cloud is also very beneficial. With a cloud based system, employees and customers can collaborate in real-time within the cloud environment. For companies, this means they can leverage for talented employees across the globe without being geographically confined.
Cloud hosting brings all the features and benefits inherent with SaaS (Software as a Service, browser-based) offerings – anytime, anywhere access, collaboration in a fully managed environment, as well as, the additional functionality and features that exist with robust desktop software – all from a single solution.
Who is Right Networks?

Right Networks is a partner you can trust to get your accounting-based desktop and legacy applications into the cloud, increasing efficiency and security. This makes it possible—and effortless—to scale your business while maintaining the flexibility of being able to work from anywhere. We are located in Hudson, NH and have 135 employees, with 24/7/365 technical support.
What makes Right Networks stand out from other hosting providers?
In addition to being a really nice group of people (or so we're told) we're also on a mission. See, we believe deep in our tech-loving hearts that accounting can just be done better — so much better! — in the cloud.
The other big part of why clients choose Right Networks? Our technology. Our superior virtualization means no downtime, no more waiting around for tech updates and no fear of servers crashing. We've got your back so you can get on with your life.
We have over 100,000 happy clients, that's 10x more than our closest competitor. (How? We take really good care of them.) We're also endorsed by both Intuit and Thomson Reuters, so you can feel good about choosing Right Networks.
What is Right Networks' relationship with Acctivate?
Right Networks and Acctivate are very close partners. We have a very strong relationship and have been working together for years now.  Acctivate is our most popular hosted inventory management solution on the system. Right Networks powers the Acctivate application in the cloud, integrating directly with QuickBooks Desktop within our environment. We have had a solid working relationship with the Acctivate team for several years and Right Networks is very pleased to be a part of Acctivate's overall cloud strategy.