Construction labor shortages in the United States have remained consistent over the last few years and are expected to worsen for the foreseeable future, even as unemployment within the construction industry reaches all-time-lows, as reported by Deloitte. Small and mid-sized construction businesses have little control over labor pains – but solving other challenges with an all-encompassing solution can help provide relief in related areas by eliminating or reducing unnecessary manual tasks and providing more insight into a company's day-to-day. The three most common challenges the construction industry is facing are: the rising costs of raw materials; slow invoicing, slow payments; and cash flow issues leading to a failure to keep pace with demand. Fortunately, a software solution with advanced functionalities, often referred to as construction ERP, provides dynamic, powerful capabilities for growing construction businesses, regardless of how many hands you have on deck.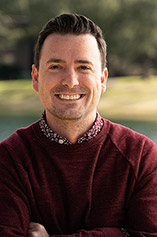 Hi, I'm Dakota May and I am the Sales Manager for Acctivate. I have worked closely with many construction distributors, manufacturers, wholesalers, and online retailers over the years. From these relationships, I've gained a good understanding of the frustrations that come from relying either solely on QuickBooks, on manual processes, or on a combination of limited and band-aid solutions. Acctivate is the construction ERP solution clients continue to rely on and grow with.
---
Construction ERP Challenge/Solution:
Supply Chain Management VS Rising Raw Material Costs
The global economy, economic and trade policies, and the health of your supply chain all affect costs of raw material goods. Even though some factors are out of your control, better supply chain management is not. Monitoring purchasing, sourcing, and suppliers is an efficient way to lower acquisition costs of quality products from high-performing vendors. A construction ERP solution should offer powerful supply chain management and data – a key component for construction companies seeking to combat rising raw material costs.
How does Acctivate's construction ERP solution improve supply chain management?  
Acctivate's construction ERP solution assists with…
Evaluating suppliers and determining new supplier expectations.
Monitoring supplier performance to ensure that quality goods are acquired in a timely manner for the best prices.
Simplifying and empowering purchasing practices across the multiple channels.
Uncovering savings through centralized data and analysis
Construction ERP Challenge/Solution:
Order Manager VS Slow Invoicing, Slow Payments 
Smaller construction companies often struggle with processing invoices quickly and receiving payments in a timely manner. Order management is a key component of a construction ERP solution, helping to alleviate slow processing and payment issues. When you streamline multi-channel order processing, all orders can be viewed easily on screen, simplifying invoicing, payments, fulfillment and tracking. Batch order processing allows orders to be prioritized, if necessary, and processed with a couple of clicks – saving time and effort. Acctivate's construction ERP solution provides Order Manager features for
Real-Time Credit Card Processing: Invoices paid for with a credit card are treated as any other order. Just enter the credit card information at the bottom of the order or during the invoice release. When the invoice is released, the credit card will be billed.
Batch Invoicing: At the end of the day, don't worry about manually processing each individual invoice. Instead, invoice all shipped orders on your screen in a matter of a few clicks.
Automated Credit Management: When a new sales quote or order is approved, an automatic review of a customer's credit status will appear. Credit issues caught early on help to prevent late or missed payments, bad faith negotiations.
Construction ERP Challenge/Solution:
Real-Time Business Intelligence VS Cash Flow Issues
For small and mid-sized inventory driven businesses, lack of insight, visibility, and informed decision making is a huge force behind cash flow issues. Under-stock and over-stock issues, poor re-stock timing, fluctuating demand, dying inventory, unknown true costs and lack of a centralized operational data all lead to cash flow bottlenecks, missed sales, increased overhead, and diminished profits. None of these challenges are conducive to growth. A construction ERP solution is an all-encompassing solution for real-time business intelligence. With dynamic inventory forecasting, sales trend analysis, detailed customer and vendor history, and complete insight into daily operations, a construction company suffering from cash flow issues can easily overcome.
What can Acctivate's construction ERP solution with real-time business intelligence do for my business? Optimize inventory investment by eliminating guesswork through inventory forecasting. Inventory forecasting helps determine inventory demand per product.
Use inventory re-order tools to establish minimum stock quantity for each product based on expected demand
Set alerts for when a product drops to reorder point/low on stock
Enable automatically generated purchase orders based on inventory requirements
Enable recommended items to be purchased based on set stocking levels and primary suppliers
A Construction ERP solution enhances purchasing and inventory planning with sales and trend analysis.
Improve forecasting for purchasing and production needs
Improve marketing plans based on product profitability
Use customer analysis to uncover geographic trends and potential logistical cost savings
Identify the most profitable customers and ensure they receive top-level service
A Construction ERP enables more informed decisions for your business through data centralization, analysis, and visibility.
Access complete, detailed historical customer records
Conduct trend analysis using historical data stored in Acctivate to uncover time and cost savings opportunities
Create unlimited reports with Crystal reports to measure a variety of analytics
Monitor key performance indicators in real-time
Expedite problem-solving and tighten organizational control
---
Acctivate: A construction ERP solution that works with QuickBooks
Acctivate Inventory Management Software supports a long list of small and mid-sized construction companies and offers seamless integration to QuickBooks. Functioning as a construction ERP solution, Acctivate allows QuickBooks users to maintain their financials within QuickBooks, while improving inventory and business management.
---
Find out more!
Learn more about Acctivate Inventory Management Software by giving us a call at 817-870-1311 to talk about your specific needs or by simply completing the form and a specialist will contact you to discuss solutions.
Discover Acctivate
Start a conversation with a specialist today to learn more.
Or call us at 817-870-1311