Over the last decade, eCommerce has become more and more prevalent worldwide. By 2021, global eCommerce retail (B2C) sales are projected to reach 4.8 trillion dollars and U.S. B2B eCommerce sales are projected to reach 1.2 trillion dollars, according to Statista.
With eCommerce sales projected into the trillions, there isn't much doubt about how lucrative a web store and online sales channels can be for a small business.
Okay, okay – as a small business, you probably already know the benefits. There's a good chance you already have a web store included in your multi-channel operations or that your business is solely online. For B2C retailers, being online certainly doesn't set you apart from the majority of competitors, and for many B2B retailers, you were not the first eCommerce convert, and will definitely not be the last.
Discover Order fulfillment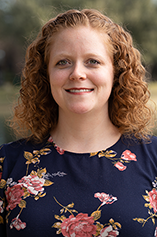 Hi, I'm Lauren Stine and I'm the Onboarding Manager for Acctivate. Helping eCommerce clients find greater success by improving fulfillment operations is one of the things I like best about my job. For years, I have helped hundreds of eCommerce clients successfully implement Acctivate and grow their online sales presence.
So, what do you have to do to win the loyalties of your eCommerce customers?
The key to eCommerce success is fulfillment. Customer loyalty, the key to growth, often depends on how well you play the fulfillment game.
---

Something to keep in mind: In 2017, 39% of U.S. and European shoppers reported they will never shop with an online merchant again following a negative fulfillment experience and 54% of shoppers report that delivery defines store loyalty.
---
Whether you are just starting out with eCommerce or you run a seasoned web store, applying the following three eCommerce fulfillment best practices significantly raises your chance of online success.
eCommerce Fulfillment Best Practice #1: Accuracy, Accuracy, Accuracy
There is nothing more important than ensuring 100% accuracy for your online customer, from the moment they enter your web store to shop until the day they receive their order. Nothing is more likely to upset a customer than purchasing an item only to learn it is unavailable, OR worse, receiving a wrong order.
For B2B eCommerce retailers, a lack of accuracy can result in the loss of an important trading partner versus a single consumer, causing the lost business to have a much heavier impact.
In the end, it doesn't matter whether you are selling online to a business or a consumer, tales of frustrating eCommerce purchases and inaccurate fulfillment experiences will spread like wildfire. Depending on the size and the age of your business, it can be difficult to recover from negative customer experiences.
But enough of the doom and gloom. Instead of learning the hard way about the importance of accuracy, I have a couple of suggestions on how you can promote accuracy when it comes to your eCommerce fulfillment.
To Prevent Purchases of Unavailable Items…
Do not have any doubts about the levels of your inventory at any given time. Unlike traditional walk-in stores that are continuously staffed and usually closed in the evening, it takes a lot of manpower to vigilantly watch every single online purchase coming in at any given hour on any given day.
Instead of hiring more people, you need a dependable inventory management solution. Make sure you have complete real-time visibility into your inventory and that your inventory is synced properly to your web store. When orders are purchased, ensure there is a regular sync to update available inventory onto the website and within your warehouse. If your inventory solution is doing its job well, web store inventory accuracy errors should be a thing of the past.
To Guarantee Accurate eCommerce Fulfillment…
Investing in automation is the most surefire way to ensure accuracy during eCommerce fulfillment. What's the best way to introduce automation into your fulfillment practices?
Barcoding and mobile!
Barcoding and mobile optimizes and streamlines the picking and packing process, and is also the least time-consuming way to ensure the correct items are being picked for the correct customer for the correct shipment. After orders are picked, the barcoding software populates packaging labels with the proper information before you print.
Acctivate barcode software and mobile tools provide your warehouse with more flexibility, productivity, accuracy, and speed.
eCommerce Fulfillment Best Practice #2: Fast, Free, Flexible Shipping
A MetaPack report published at the close of 2018 found that 61% of US and 68% of Canadian online shoppers stated that free delivery is now their top consideration before making an online purchase. 82% of US and 79% of Canadian shoppers also reported they have "purchased more items to take advantage of a minimum spend 'free delivery' option."
On the other hand, 81% and 69% of those same shoppers, respectively, are willing to forgo the free and pay more for fast, convenient fulfillment — like one-hour, same day, next day, or Sunday deliveries.
In an age defined by Amazon — the standard for eCommerce fulfillment — online shoppers wanting either free, fast shipping or fast, flexible shipping for a price, is hardly groundbreaking information.
BUT, if you aren't already offering free or free 'for a minimum' shipping, the time to change is now.
If you do offer free shipping with standard delivery times, you need to offer other expedited options for customers willing to pay for fast over free.
If you are not doing either, eCommerce success might be hard to achieve, but there is always time to turn things around. One thing to note: potential online customers will comparison shop and are very likely to purchase from whichever web store offers the best shipping deals.
Here's a tip on how to improve your shipping operations.
How to offer free AND paid, expedited shipping
Integrating your eCommerce inventory system with your preferred shipping carriers, like UPS, USPS, FedEx, DSL, or with a shipping solution such as ShipStation or StarShip enables you to monitor shipping rates, which is very beneficial in lowering shipping costs.

When it comes to speedy eCommerce fulfillment, there are a few different methods for offering free shipping.
Determine where you can cut unnecessary costs or savings opportunities in order to make up for the shipping costs.
Require a "minimum purchase" amount to offset the costs.
Create loyalty programs offering free shipping to registered members for a low price or other pre-determined aspect.
As far as paid, expedited shipping options are concerned, turn to your shipping partners. If your customers want to pay for faster delivery, let them. Most web stores offer at least one option for expedited shipping, but the growing trend is providing a selection of options so the customer can determine a method most convenient to their needs. Consumers love convenience and choices.
Acctivate's Shipping Workstation helps manage and track unlimited orders, lower shipping costs, and offer more delivery options.
eCommerce Fulfillment Best Practice #3: Be Transparent, Be Responsive
Trust is key to building loyal B2B and B2C eCommerce customer relationships. From the moment a potential customer enters your web store, shipping charges and return policies should be easy-to-find and simple to understand. Locating your customer service access, whether chat, email or via phone, should take only a couple of seconds to locate. Automated order status tracking information delivered straight to the customer's email address should be accurate and keep customers up-to-date throughout the entire fulfillment cycle.
With the help of an eCommerce fulfillment software like Acctivate, experience complete visibility into your fulfillment operations from start to finish. With Acctivate, you can satisfy customers through transparency and responsiveness, while saving time and cutting costs.
Improve eCommerce Fulfillment with Acctivate Inventory Software for QuickBooks…
With inventory control optimization, boosted fulfillment, and complete company-wide visibility at your fingertips — promoting accuracy, offering free and/or expedited shipping and simplified returns, automating order status and tracking information, and improving customer service response time — are not only possible, but simple.
Acctivate eliminates inventory guesswork, unnecessary data re-entry, and menial, time-consuming tasks. With Acctivate at the center of your business, you will not only gain insight and more control into your day-to-day, but with the help of decision support tools, a plethora of technology partner integrations, and customizable features, amplifying success and growth through eCommerce fulfillment is no longer a challenge.
Find Out More!
Learn more about Acctivate Inventory Software by connecting with our product experts.
Call us at 817-870-1311