Food Processing Software to improve transparency, traceability, and ecommerce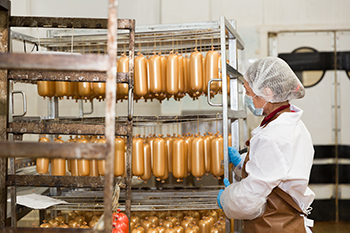 Food processing software enables food manufacturers to modernize business procedures and meet requirements set in the FDA's Food Safety Modernization Act (FSMA) including the blueprint, New Era of Smarter Food Safety1.
As implied by FSMA, food safety standards within the food industry must continuously evolve to keep pace with modern times. With increased focus placed on transparency, traceability, and ecommerce, food processors need tools to accurately track foods from farm to table and accommodate online buying trends. Food manufacturers can meet FSMA requirements and improve business operations by implementing technology. Applying a reliable food processing software such as Acctivate Inventory Management Software is encouraged by the FDA.
Acctivate Food Processing Software has capabilities found in larger systems like a manufacturing execution system (MES) or an enterprise resource planning (ERP) system. In addition to these capabilities, e.g., business management, traceability, manufacturing, and reporting, Acctivate offers multi-channel sales, lot numbers & serial numbers, barcoding, and integrates with QuickBooks.
---
Food Processing Software speeds up traceability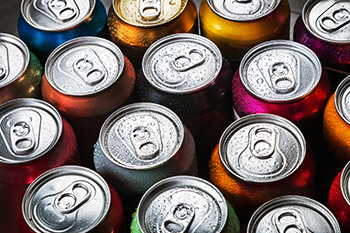 Tracking foods throughout the supply chain empowers food processors with accurate traceability data. Having extensive knowledge of ingredients – where they came from, where they are now, and where they are going – helps food manufacturers provide transparency to customers and expedite recall procedures.
Acctivate traceability accurately tracks food ingredients every step of the way from farm to table. In case of a recall, food processors can swiftly trace their ingredients back to the instance of contamination and notify others with the same batch. Tracking the processed foods to customers and directly alerting them further mitigates recalls.
---
Food Processing Software streamlines batch process manufacturing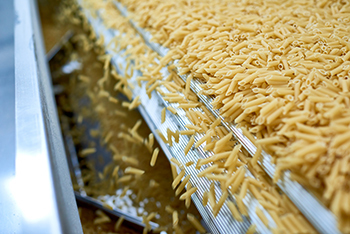 Properly managed and coordinated food manufacturing procedures ensure recipes and formulas are followed correctly and efficiently. Food processing software with manufacturing helps food manufacturers gain and maintain control of procedures.
Acctivate batch process manufacturing is flexible and simplifies food processing by allowing for substitutions and adjustments at any time. Food manufacturers simply adjust variable recipes and formulas on the fly before, during, or after production as seasonal ingredient availability fluctuates.
---
Food Processing Software optimizes reporting
Managing reports and documents is time consuming when compiling them physically and/or from separate systems. Similarly, creating reporting documents from scratch takes time and it is tricky to decide which data needs to be included in food processing reports.
Acctivate reporting simplifies the process by organizing reports in a report catalog with over 100 standard reports and documents. Custom reports are easily created with Crystal Reports®, a top reporting software, that works with Acctivate to enhance food processors' reporting capabilities.
---
Food Processing Software centralizes multi-channel sales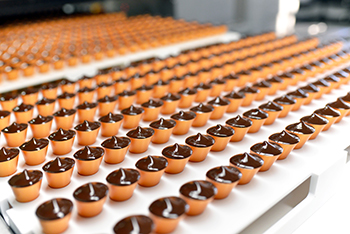 Offering food products online through a web store or other ecommerce channels has steadily become mainstream. Customers expect the ability to purchase any kind of food online, as well as acquiring them in brick and mortar stores, or a combination of online purchase and picking up at the store. Multi-channel sales are increasingly interacting, requiring the need for a smooth transition between channels.
Acctivate multi-channel sales capabilities accommodate web store, ecommerce, in-person, fax, catalog, phone, and/or mail orders in one system. Inventory levels continuously update with web store activity to maintain an accurate count of food items in stock.
---
Food Processing Software supports lot numbers & serial numbers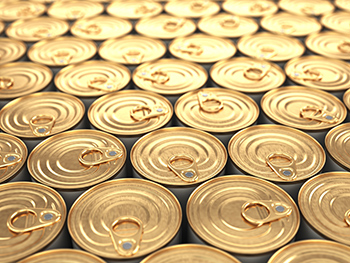 Accurately tracking food products throughout the supply chain is easily achieved with lot and serial numbers – unique numbers used to identify food ingredients and processed foods from suppliers to batch and finally to customers.
Acctivate's traceability provides total control of lot and serial numbered foods. Combining this feature with Acctivate barcoding creates a robust functionality not matched by many.
A simple scan of barcode labels when products are received, shipped or both, provides compliance with regulatory requirements and improves operational efficiency.
Additionally, barcoding increases accuracy by eliminating data rekeying errors experienced during manual data input.
Acctivate barcoding works with most popular barcoding hardware to speed up processes, reduce human errors, and improve inventory management. Adding barcoding to food operations effectively improves overall traceability.
---
Food Processing Software integrates with QuickBooks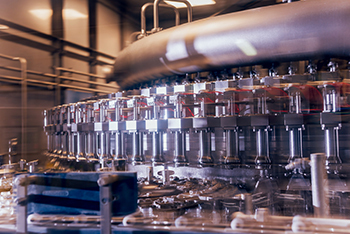 Managing business financials in QuickBooks is often required and desired by food processing companies. QuickBooks is familiar to their accounting team and years of history within foster continuing the use of QuickBooks for financials. Food manufacturers outgrowing QuickBooks can maintain their current financial processes by adding the additional needed capabilities found in Acctivate.
Acctivate seamlessly integrates with QuickBooks and offers bi-directional synchronization to enhance business management and operations without disrupting previous financial data.
---
Get started today!
Discover how Acctivate can transform your business. Try Acctivate for free or give us a call at 817-870-1311.
---
1 New Era of Smarter Food Safety – FDA's Blueprint for the Future