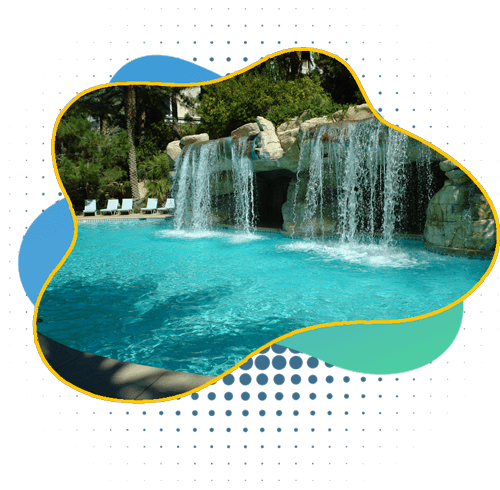 Pool Business Software
Pool business software helps pool and spa businesses compete and improve profits through efficient operational management.

Growth opportunities for pool and spa companies exist with the increase of high-rise apartments, high-spending consumer capabilities, a thriving wellness industry, and more investments in at-home recreation.1
The versatile functionality of Acctivate pool business software coupled with an easy-to-use, yet powerful interface provides an all-in-one, automated solution.
Acctivate's direct connection to QuickBooks on the back end for accounting provides:
Both systems are affordable and designed for SMBs
Two-way data synchronization
Eliminate double data entry
Support data volume growth
Extend inventory control with advanced functionality
Adding QuickBooks to Acctivate puts businesses in control of more operations than QuickBooks is capable of alone, including:
Inventory management
Purchasing
Warehousing
Manufacturing
Sales & orders
Service & repairs
Overall business decisions
Get a Live Demo
We will walk you through a demo of Acctivate Inventory Software. See Acctivate in action and how it can free your business of unnecessary obstacles and provide a clear view of growth and success.
Call us at 817-870-1311
Pool business software delivers real-time inventory management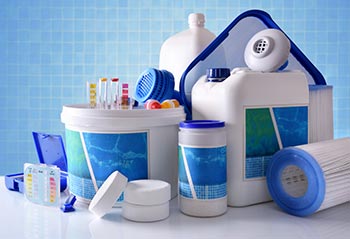 Accurate inventory is essential to a business, ensuring inventory that appears to be available for sale, really is, and that reorders occur (or don't) at the correct time. Accurate inventory requires inventory tracking and inventory tracking begins with inventory transactions – tracking the movement of inventory in & out of the warehouse.
Inventory replenishment relies on powerful pool business software features, including:
Reorder based on minimum stocking quantity
Receive inventory (via desktop or mobile barcoding)
Create and invoice purchase orders
Handle drop ship and special orders
Manage numerous vendors for the best cost and quality
Acctivate's inventory visibility ensures the correct quantities are stocked for an unlimited amount of goods in the right locations.
The newfound product control acquired from pool business software enables:
Flexible inventory cost tracking (Average, Standard, FIFO, LIFO, Specific Identity)
Capture and track all costs associated with product acquisition—landed cost—for true COGS
Lot & serial number control and traceability
Product lookup by SKU, UPC, vendor number, customer product number + more
Multiple warehouse and location (bins, service trucks, etc.) management
Manufacture finished goods with raw materials tracking and work in process through various production processes, including discrete, custom, chemical, etc.
Order management for competitive advantage
Order management in Acctivate pool business software enables SMBs to expand their consumer reach and embrace the growing business standard of selling from multiple channels, i.e., in-store, webstores, and to big box retailers with EDI.
Maintain the appropriate inventory levels based on specific demand across all sales channels and use flexible tools to accommodate business models, including:
Multi-level pricing + customer contract pricing
Standard/custom kitting (made to order) and assemblies (made to stock) to sell pool, spa, and other packages
Connect to the preferred eCommerce platform, i.e., Magento, Volusion, WooCommerce, BigCommerce, etc.
Accept various payment options, i.e., credit card, cash, check, or wire transfer
Acctivate's fulfillment tools achieve on-time delivery, no matter the volume or original sales channel. Pick, pack, and ship orders seamlessly with features, such as:
Picklists based on the most efficient route to pick multiple orders at once
Shipping integration with various carriers (UPS, USPS, DHL, FedEx)
Order manager hub to perform various actions to progress orders in batch
Pool business software to handle service and repairs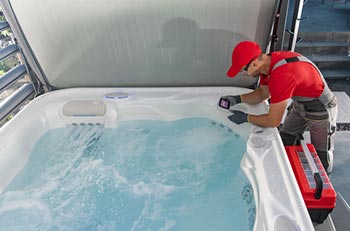 As companies often provide services for maintenance, repair, construction, or renovations, Acctivate has the tools to track and manage such activities:
Create workorders
Track labor and materials
Schedule service tasks to allocate resources, complete on-time and communicate with service techs
Track warranties
Strategic decisions for spa and pool business success
Acctivate pool business software has a real-time, dynamic database that ensures that users across the organization are consistently and accurately provided the information to make necessary decisions. All the data is consolidated into formats that enable everything to be seen clearly via standard/custom reports, dashboard widgets, and lists with pertinent information highlighted. With the ability to strategize better, companies can employ sensible business models that help establish smart investments, innovation, profitability, growth, and more.
---
Sources:
1 Technavio: Swimming Pool Market by Revenue Source and Geography – Forecast and Analysis 2020-2024
Get Started Today!
Discover how Acctivate can transform your business. One of our Acctivate specialists would love to talk to you and discuss your specific business needs.
Call us at 817-870-1311