What are OMS Systems and Why Do You Need One?
Built For


OMS systems streamline business operations, improve customer satisfaction, simplify multiple-channel sales and assist with allocating time and resources.
When businesses don't have OMS systems (order management systems) in place, both the customer and the business suffer. Regardless of the size of a company, or sales channel, without the right order management software, inventory confusion, purchases of unavailable items, unsatisfying returns, lengthy refunds, and, in the end, dissolution of customer relationships are inevitable.
Should customers just begin to lower their expectations, or should companies provide the assurance and consistency their customers expect? We all know the answer to this is the latter. Companies, if they want to succeed, must provide great service and products – and consistency, assurance, and an exceptional sales experience, which is why businesses must have powerful order management systems in place. Order management (OMS) systems are a key component for running a healthy business.
Discover order management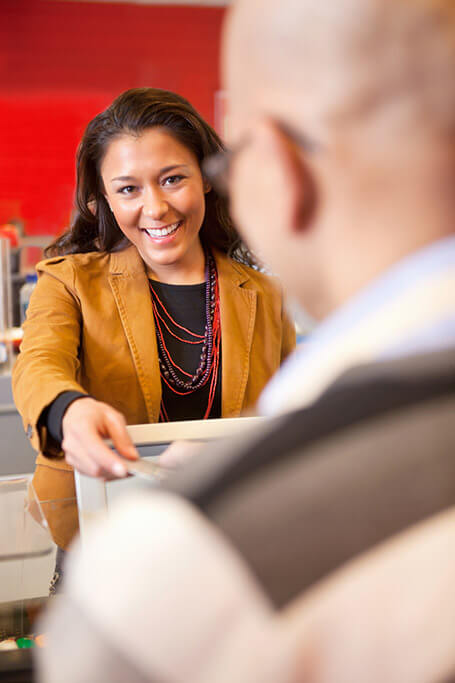 OMS systems exist for an abundance of reasons. Streamlining business operations, from front-of-house through production and distribution processes, decreases unnecessary overhead expenses, controls inventory, strengthens customer relationships, and more – all reasons why order management systems are critical.
What are OMS systems?
OMS systems, or Order Management Systems, are sophisticated software solutions designed to streamline and centralize the process of managing and fulfilling customer orders. OMS systems play a crucial role in modern businesses that operate across multiple sales channels, such as e-commerce websites, direct sales, and online marketplaces. OMS systems allow businesses to efficiently handle orders, inventory, and fulfillment operations from a single, unified interface and enable real-time order tracking, inventory updates, and seamless communication between different departments, suppliers, and logistics partners. By automating and optimizing order processing, inventory control, and shipping procedures, OMS systems enhance overall operational efficiency, customer satisfaction, and enable businesses to scale effectively.
Top five reasons why order management (OMS) systems are beneficial and a necessity
1. OMS systems improve customer satisfaction
Let's face it, without satisfied customers, businesses will never grow the way they want to. Order management systems are used to track prospect and customer information, orders, and order-specific details from quotes to fulfillment, pricing variations, and detailed data on purchase history. Simply put, order management systems greatly reduce miscommunication between businesses and customers. The order management software system is there every step of the way, ensuring customers buy happy, stay happy, and keep coming back.
2. OMS systems remove the element of surprise from your inventory
Whether selling one item or hundreds, businesses that do not know what they truly have on hand in real time are asking for trouble. All it takes is one very uncomfortable phone call with a disgruntled customer that purchased an unavailable or non-existent item to know inventory awareness is critical. With an order management software system, real-time inventory updates are accessible to anyone in the company. Order management systems update inventory in real-time and their predictive capabilities assist with reordering and order forecasts. Ultimately, inventory accuracy increases, and overhead expenses decrease.
3. OMS systems assist with allocating time and resources properly, increasing efficiency
Not every order is created equal. Priorities lead the way in order fulfillment and customer satisfaction. Whether the order is treated separately due to unique processing, alternate packaging, or a predetermined customer-specific value, having an order management system in place ensures the appropriate allocation of time and resources. An order management software solution filters high-priority orders from general orders, reducing calls with unhappy clients whose orders were not received on time or as requested. When every necessary step-per-order is carefully conducted, and errors are dramatically reduced, overall productivity and efficiency increase.
4. Simplify multiple-channel sales with OMS systems
When it comes to sales in our modern world, we are no longer limited by access or distance. Businesses can sell in-store, on web stores, through EDI partners, and with big-box retailers. But the trouble is, how does a business keep track of orders flooding in from different avenues without making mistakes? Simply put, the right order management software system comes into play. Order management software systems streamline, filter, process, and fulfill orders in real time, so no matter how many channels you sell through, orders are timely and correct.
5. OMS systems have powerful order managers that start with quotes and finish with invoices
So, you just got flooded with mass orders from several different customers. How do you keep all the paper straight? Order management software makes paper almost a thing of the past. The order manager tracks the process from the moment a quote is started and creates the invoice when appropriate. Long gone are the days of fumbling through piles of paper, shuffling files, and wanting to scream when one specific piece of information has disappeared into the abyss. Instead of all the drama, the order management (OMS) systems store all information neatly and accurately, ready to print, fax, or email at any time.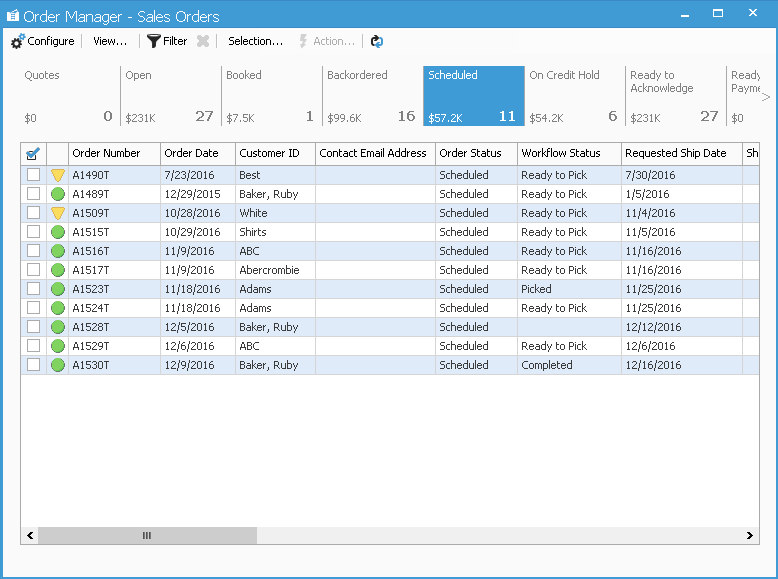 ---
Acctivate – a leader in order management (OMS) systems – equips small and midsized businesses in gaining control and streamlining business operations. Acctivate manages all the levels of the order processes efficiently, eliminating errors and reducing costs. Click here to learn more about Acctivate.
Find Out More!
Learn more about Acctivate Inventory Software by connecting with our product experts.
Call us at 817-870-1311