Built For


Android Mobile Warehouse Management
Acctivate mobile inventory receiving & order picking directly from an Android device delivers greater speed and precision in the warehouse.
Google play store download
Hassle-free download and installation to an Android device starting with the Google Play Store, then an improved experience for connecting to web services.
Meet order fulfillment expectations by facilitating the pick process on an Android device with barcode scanning and instant access to info on-the-move.
Keep warehouses stocked accurately by receiving inventory into the warehouse on an Android device upon delivery.
Track lot and serial numbered products from receipt to picking with the mobile Android modules and continue to manage in Acctivate.
Reduce errors and accelerate operations when receiving and picking products with barcode scanning.
Receive and pick products effortlessly with a sleek, modern interface on an Android device combined with intuitive, user-friendly functionality.
Get a Live Demo
We will walk you through a demo of Acctivate Inventory Software. See Acctivate in action and how it can free your business of unnecessary obstacles and provide a clear view of growth and success.
Call us at 817-870-1311
new interface
Sleek Interface for Android + User-Friendly Functionality
Android Mobile Warehouse Management delivers simplicity throughout as users perform inventory receipts and order picking from a smartphone or tablet. All the info needed is delivered instantly and can be followed easily as data loads on Android devices in a clean, logical manner with filter controls to access promptly. Load more info as needed via a simple button and page up and down via buttons for tasks such as viewing detail lines of an order.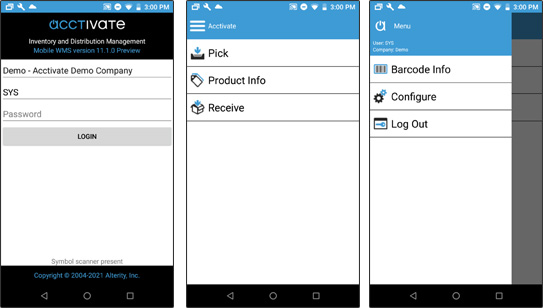 ---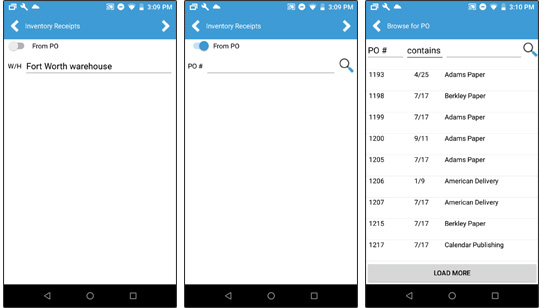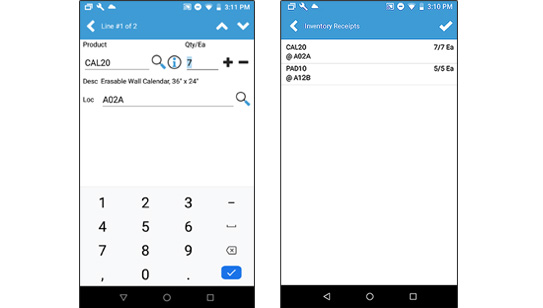 inventory receiving
Instantly Receive Inventory into the Warehouse
Restock the warehouse by initiating receipts via an Android device. In the user-friendly app, view purchase orders that need to be received. Scan products into inventory via barcodes to ensure the correct product & quantities are received into the right warehouses and locations within warehouses.
---
order picking
Pick Orders Throughout the Warehouse with Precision & Speed
Complete picking in a timely manner to deliver orders on-time. Navigate through the warehouse efficiently with an Android device, scanning bin-locations and product barcodes for an error-free picking process. Promptly find orders to be picked and filter by branch, workflow status & requested date. For each order, view order number, customer and the Acctivate user picking the order; plus get instant access to product details, billing and shipping addresses, shipping method, and view & add notes.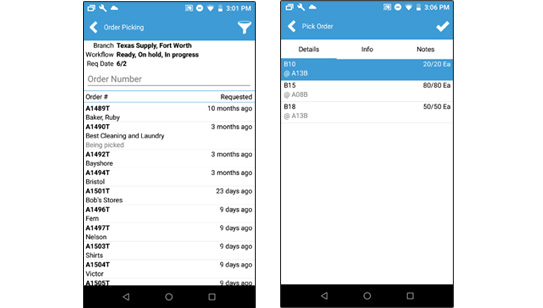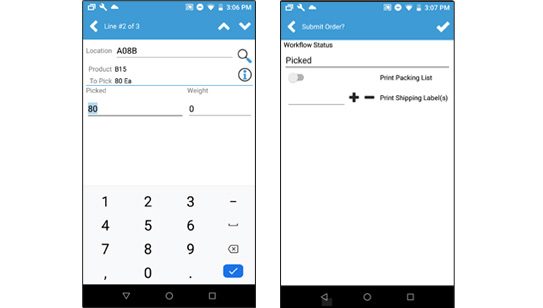 Explore more of Acctivate…
---
Optimize cash flow with full control & visibility over payment processing.
Take Advantage of Android Mobile Warehouse Management with Acctivate Today!​
Schedule a live product tour with an expert.
Call us at 817-870-1311