 Create & Manage Multiple Warehouses
Watch a quick
demo here

Acctivate's multiple warehouse capabilities offer complete inventory visibility and control across your whole organization.
Create an unlimited number of warehouses per Acctivate company file.
Create category, ownership, usage, and status specific warehouses.​
Receive, sell and manage inventory at 3rd party vendor or customer locations​.
Transfer from one warehouse to another warehouse, or between bin-locations in a single warehouse.​
Manage inventory reordering and create POs by warehouse.
Manage and track cost at the warehouse level for better cost analysis and reporting.
Get a Live Demo
We will walk you through a demo of Acctivate Inventory Software. See Acctivate in action and how it can free your business of unnecessary obstacles and provide a clear view of growth and success.
Call us at 817-870-1311
multiple warehouses
Inventory Control That Fits Your Business Strategy
Whether you have one location or many, with Acctivate you can create and manage your warehouses in any way, shape or form that supports your company's ability to grow.​
Acctivate offers full visibility and management by creating multiple warehouses for warehouses separated by long distances, products that are stored in uniquely different environments, or dramatically different fulfillment requirements.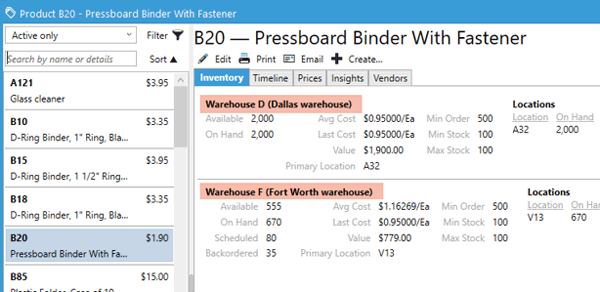 ---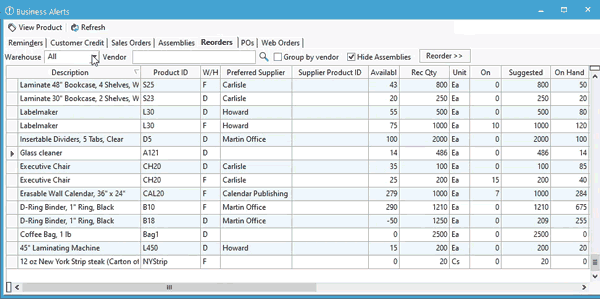 reorder alerts
Get Notified in Real-Time When Warehouse Inventory Runs Low
We know your product turnover rates differ based on geography, shelf-life and other varying factors, so your purchasing habits should mirror that.​
Acctivate offers you the ability to see and react to unique warehouse low inventory and reorder alerts, allowing you to be more efficient in how you purchase and restock your shelves.
---
cost analysis
Get More In-Depth Costing Analysis Than Ever Before
Whether you are currently using QuickBooks, Excel, or other software platforms for managing cost, using Acctivate's Cost by Warehouse capabilities make analysis and reporting easier than ever.​
Acctivate tracks cost at each warehouse you create and links to a product in your inventory, making cost analysis by warehouse simple and error free.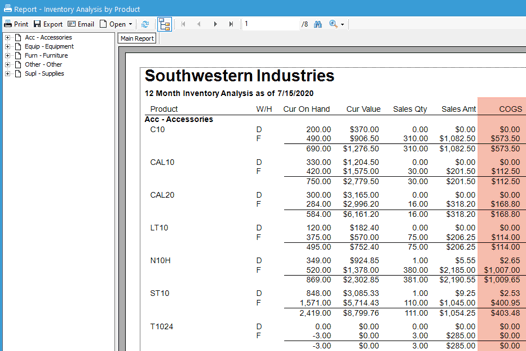 ---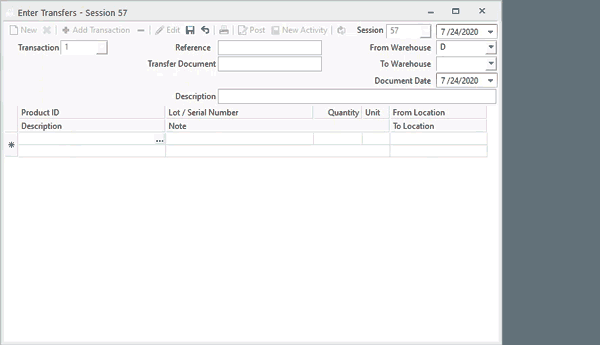 warehouse transfers
Moving Product To and From Warehouses and Bin-Locations
Keeping track of inventory is crucial to proper warehouse organization. As product is depleted in your picking locations, replenishing inventory from your bulk locations and warehouses must be done quickly.​
​Acctivate's transfer feature allows you to select a product to be transferred from one warehouse to another, or from one location to another in a single warehouse.
Explore more of Acctivate…
---
Optimize cash flow with full control & visibility over payment processing.
Take Advantage of Multiple Warehouses with Acctivate Today!​
Schedule a live product tour with an expert.
Call us at 817-870-1311