Built For


Tracking Lot Numbers for Food & Beverages
Acctivate's Lot Number Tracking adds source-to-sale traceability, leading to better inventory visibility and control.
For all products, manage the lot numbers, along with expiry date, reference & spec info; and view inventory levels & transaction history per lot + more.
Accommodate variable weight to stock by piece and price by actual/catch weight when orders are filled.
On-demand access to lot usage from source to fulfillment, a clear view of the journey of ingredients to end product & linked notes and emails—all contained in one spot to handle situations, i.e., recalls.
Accurately capture Cost of Goods Sold with the ability to associate multiple costs of the product per lot number.​
Scan barcodes encoded with a lot number & other info, i.e., catch weight & expiry date to handle operations on the go, accurately and quickly via a mobile device.
Define & handle your recipes via multi-level BOM capabilities for unlimited ingredients & multiple lots of the same ingredients with recipe/yield variation support at any point of production.
Get a Live Demo
We will walk you through a demo of Acctivate Inventory Software. See Acctivate in action and how it can free your business of unnecessary obstacles and provide a clear view of growth and success.
Call us at 817-870-1311
recipe management
Record Unlimited Ingredients, Multiple Ingredient Lots, and Recipe/Yield Variations to Accurately Account for Production
Multi-level bill of materials (BOM) allow for unlimited ingredients to be specified for the production of batch/bulk products along with multiple lots of the same ingredients.
With recipes varying from batch to batch, Acctivate handles ingredient adjustments that arise due to situational circumstances, i.e., seasonal requirements, availability and substitutions; as well as yield changes to account for said recipe variations, spillage, and waste.
With the critical nature of complying to regulatory requirements within the food & beverage industry, ingredients and end-products can contain source, expiration date, lot, inspection and quarantine info for on-demand managing, viewing and reporting.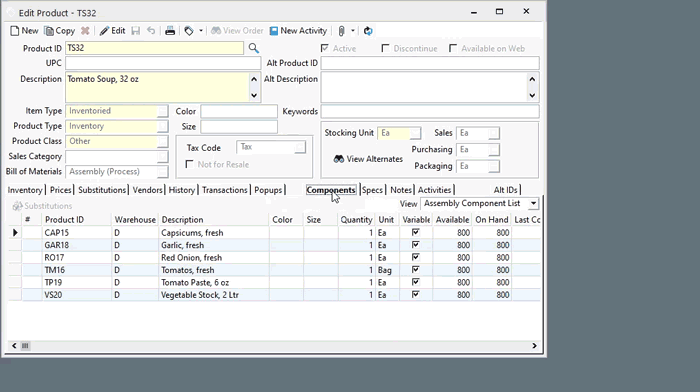 ---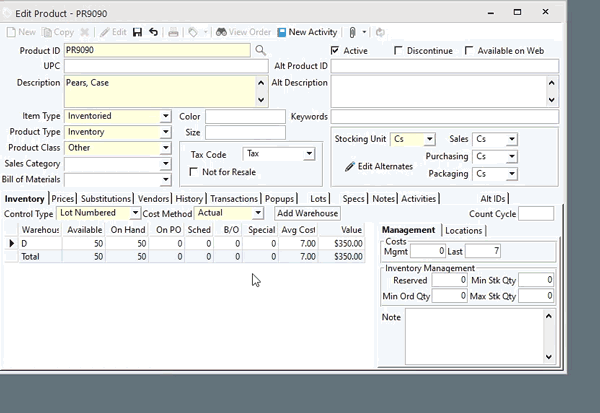 cost management
Capture True Cost of Goods Sold at the Lot Number Level
Acctivate offers an actual cost method to tie multiple costs to a group of products by lot number by figuring the weighted average of all purchases for the specific lot.
Any additional costs, beyond the purchase price of a product such as duties, taxes, VAT, government fees, customs, freight, insurance and other charges are figured into the per unit cost with easy allocation using Acctivate Landed Cost feature.
---
barcoding
Optimize Warehouse Operations with the Ability to Generate and Scan Lot Number Encoded Barcodes
When product arrives at your warehouse, items are picked off warehouse shelves, inventory counts for a multitude of products are performed, product needs to be transferred from one warehouse to another—Acctivate Mobile Warehouse Management functioning on a mobile barcode device injects precision & speed into these operations.
With a single scan of the lot numbered barcode that can contain expiration date, catch weights and more, the processes are initiated and completed on the mobile device, which can be critical for compliance with regulatory requirements.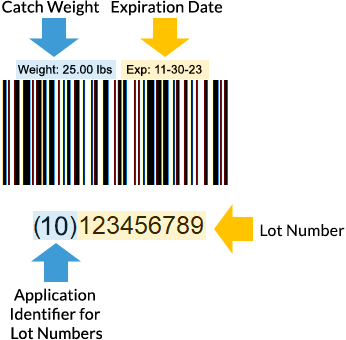 ---
Explore more of Acctivate…
---
Optimize cash flow with full control & visibility over payment processing.
Take Advantage of Lot Number Control with Acctivate Today!​
Schedule a live product tour with an expert.
Call us at 817-870-1311