Built For


Optimize Your Warehouse with Bin-Location Tracking
Acctivate's Bin-Location Tracking streamlines your receiving and picking process flows, leading to a faster, more efficient warehouse team.
Inventory can be tracked, sold from, received into and transferred to and from limitless locations, i.e., aisles, racks, shelves, bins, on trucks or other defined areas within your warehouses.
Handle orders for multiple locations within physical and/or virtual warehouses​ with real-time visibility of workflows & operations.
Learn more »
Define your warehouse layout including aisles, walls, end caps, bin-locations & walking paths to have the best picking routes intelligently mapped.
Save time when picking orders in the warehouse by following predetermined paths & using a single picklist to batch pick multiple orders. Learn more »
Instantly know which products are below their designated stock level for each warehouse location.
Create all your warehouse locations in Acctivate through a simple, guided process that helps map all location info from a spreadsheet.
Get a Live Demo
We will walk you through a demo of Acctivate Inventory Software. See Acctivate in action and how it can free your business of unnecessary obstacles and provide a clear view of growth and success.
Call us at 817-870-1311
warehouse layout
Pick Orders Quicker and Accurately with Mapped Routes When Navigating Your Warehouse
Maintain a streamlined workflow during order fulfillment with intelligently generated, precise picking maps based on the design of your warehouse floor.
Workers can pick orders individually or in batch by following the best routes within the warehouse that take into account every aspect, including aisles, walls, end caps, bin-locations & walking paths. Eliminate inefficient pick patterns through the warehouse and overworking warehouse staff.
Pick sessions become methodical maximizing the labor involved to meet daily fulfillment demands. Shorten the time to pick, pack and ship orders, resulting in satisfied customers as they receive on-time deliveries.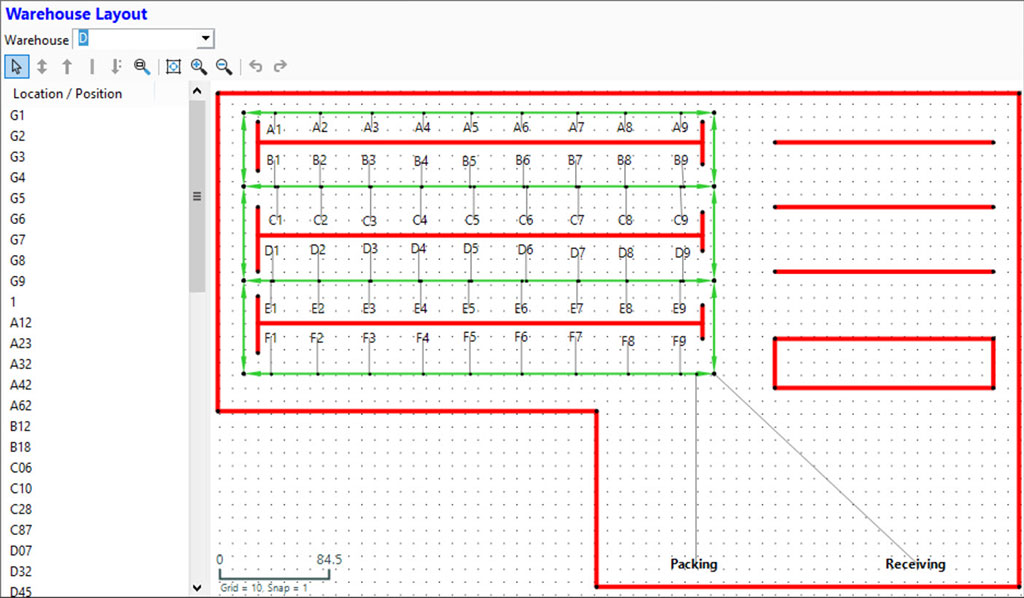 ---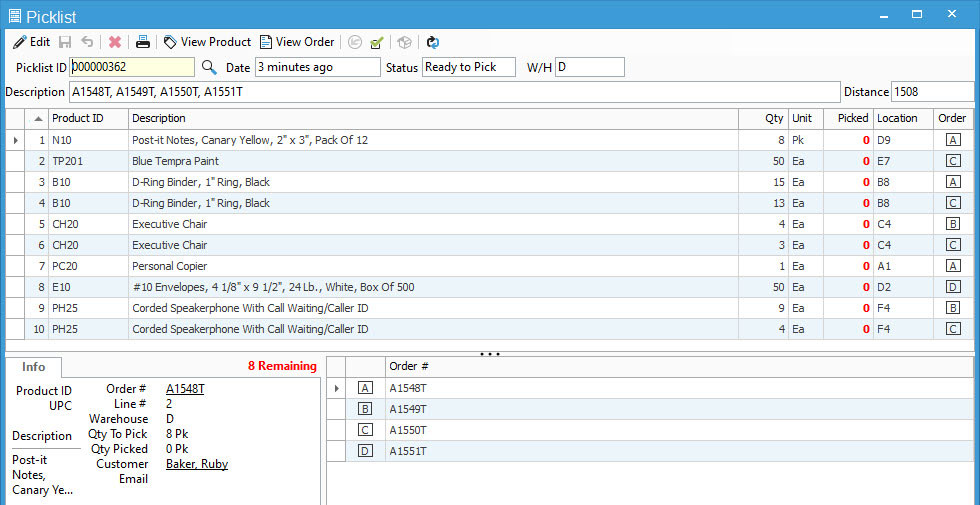 picklist With multiple bin-locations
Pick Orders Efficiently Every Time No Matter The Volume
View and print picklists in Acctivate and for on-the-go use get instant access on mobile barcoding devices.
Efficiently fulfill orders in batch on a single picklist or individually to satisfy any volume with knowledge of the most optimal picking paths to follow across multiple warehouse locations, as intelligently provided by Acctivate based on your defined warehouse layout.
Track picking efforts and workflow statuses for all open orders; and with the Mobile Picklist scan picked items in real-time for added precision.
---
primary location restocking report
Instantly Know When Stock Levels in Primary Locations for Products are Low & Take Action
With established primary stock levels set for primary warehouse locations, immediately view products by product class that are below that stock level.
Never be caught off guard with inadequate inventory to satisfy orders based on Acctivate calculating the required stock level based on what is on hand and available. Also, know how much is on order to satisfy the required quantity and what is on reserve.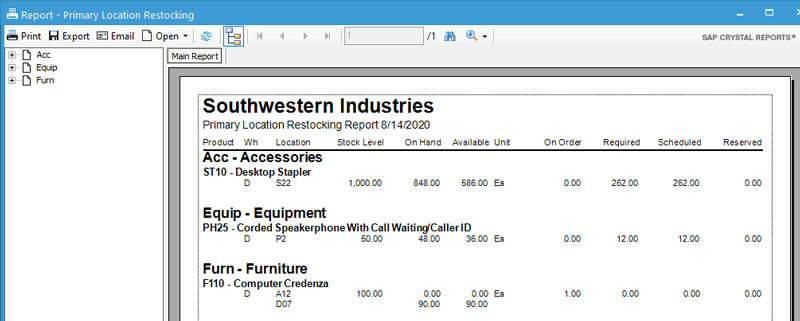 Explore more of Acctivate…
---
Optimize cash flow with full control & visibility over payment processing.
Take Advantage of Multi-Location Control with Acctivate Today!​
Schedule a live product tour with an expert.
Call us at 817-870-1311