Order tracking software
Order tracking software monitors the progress of orders in and out of a company, providing shipping status information to purchasing, warehouses, customer service representatives, and customers.
With the growth of multi-channel purchasing, order tracking is no longer a nice-to-have; order tracking software is a mission-critical piece of the order management process.
Order tracking software's top priority: Keeping everyone in the loop
DISCOVER FULFILLMENT
Click. Refresh… When did it leave the warehouse? Click. Refresh… Where is it now? Click. Refresh… Has the expected delivery date changed?

Chances are, you've tracked a shipment status and the process went similar to that. Everyone wants to be updated about when their desired shipment is coming in and it's hard not to get anxious about its arrival. According to the 2015 UPS Pressroom release, UPS had an average of 58.2 million daily online tracking requests in 2014, with their peak day reaching 100.9 million tracking requests.
FedEx receives over 50 million package tracking requests for the 11 million packages they move daily. That means the average shipment gets tracked about five times a day.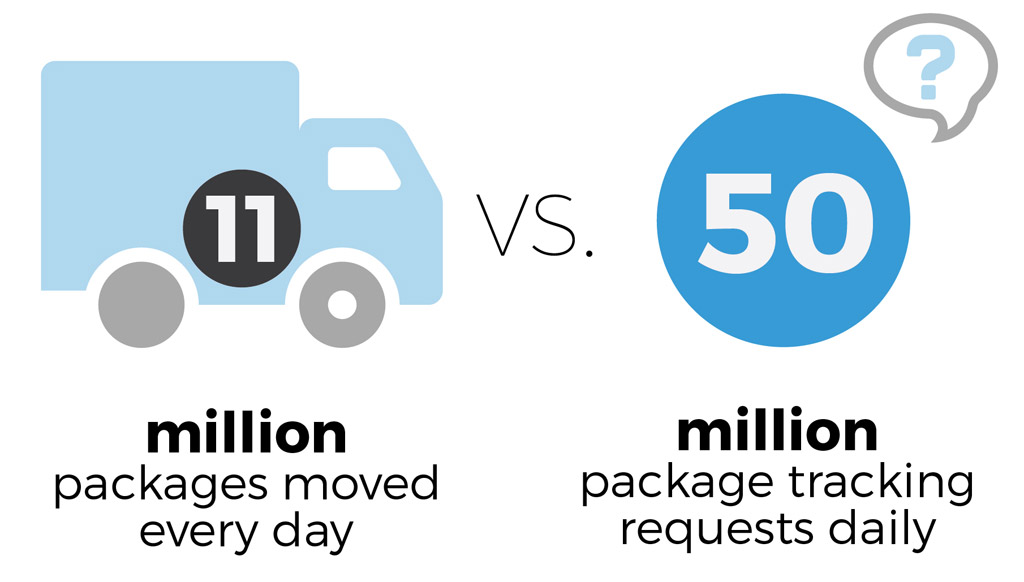 In fact, shoppers are more likely to track deliveries with their mobile device than any other shopping-related or purchase-related activity. According to the UPS Pulse of the Online Shopper, those surveyed were more likely to track a delivery on their mobile phone than they were to research or get feedback about a product, make a purchase, or scan a QR code from their mobile device.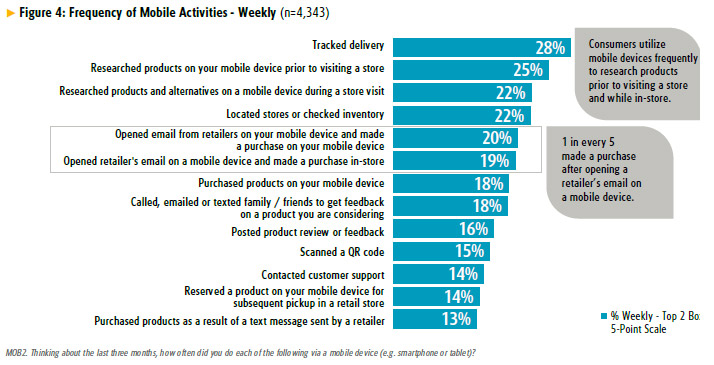 Obviously, order tracking has become increasingly important and the need for businesses to have the right order management software to track the shipping and receiving of their products is key.
How order tracking software works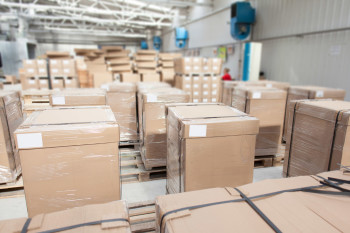 Tracking numbers and barcodes are the foundation for order tracking. When shipping carriers assign a package its own unique tracking number and barcode, the package can then be identified and located according to the tracking number and barcode given. The package barcode is scanned when it is first received by the shipping carrier, at each stage of transportation, and when the package is delivered to its final destination. Each time the package is scanned during transit, the shipping carrier's system updates the whereabouts of the package. This allows for shipments to be tracked based on their unique tracking numbers and barcodes.
Order tracking software works by integrating with the shipping carrier's software, such as UPS WorldShip and FedEx Ship Manager. When the two systems are synchronized, they essentially "talk" to each other by sharing the same data and information. When an order is established and is ready to be shipped, the shipping software will automatically pull the order number, package details, and shipping information from the order software. The shipping software will then update the order tracking software with shipping and tracking information. This allows the software for order tracking to have any tracking numbers and shipment information on-hand, allowing shipments to be tracked from the order or the invoice.
---
Inventory and order tracking software user, Arabel

---
How order tracking software is critical for smooth business operations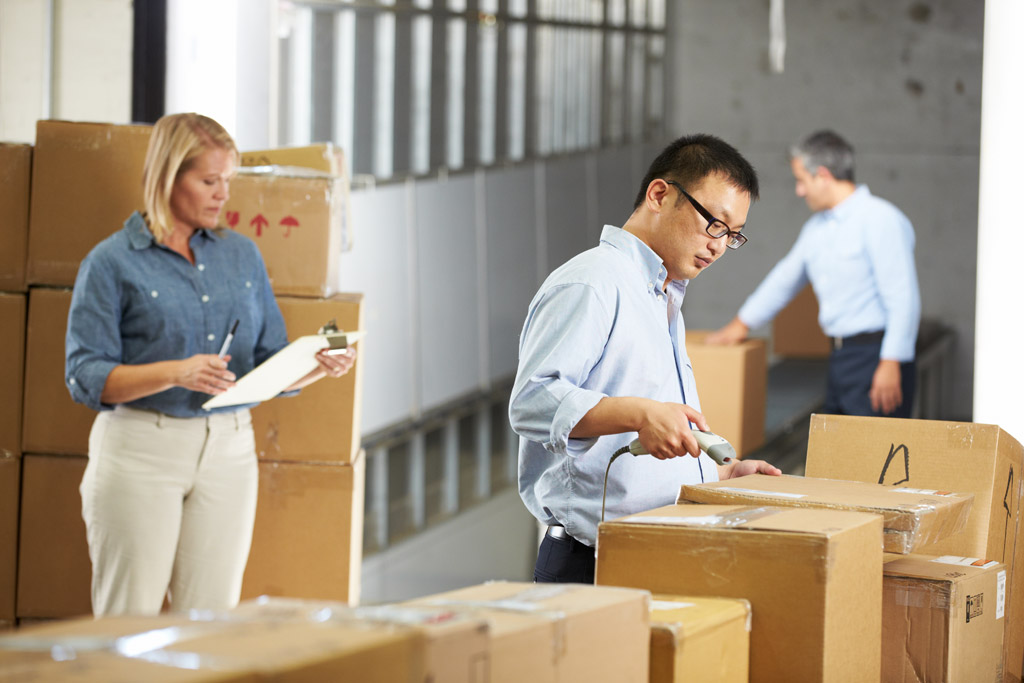 As a business, there are many important reasons why order management and fulfillment software is important for your organization. First, software to manage orders allows you to know when any incoming shipments may arrive. Second, order management software allows you to keep track of your outbound shipments. Third, by having order management and fulfillment software, order and shipping information becomes synchronized with the shipping carrier's software, making processes more accurate and efficient. Let's explore these three benefits of order tracking software in detail…
1) Order tracking software allows you to know when any incoming shipments may arrive
The ability to know when incoming shipments will arrive and any related shipping information is hugely helpful. This is especially advantageous when items must be received in a timely manner. Software with order tracking makes information regarding incoming shipments readily available because the tracking information is automatically synchronized in your order management software system from your shipping provider's software.
---
Inventory and order tracking software user, Heron Point Seafood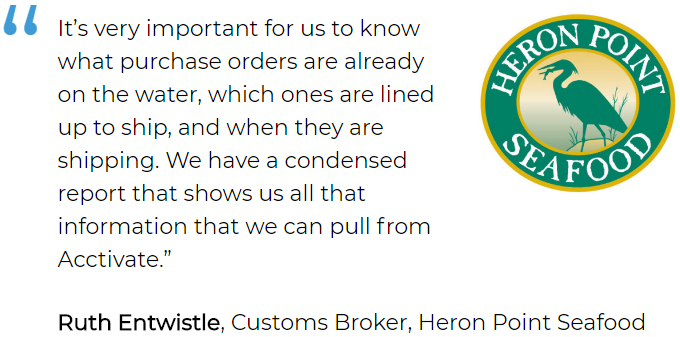 ---
2) Software for order tracking allows you to keep track of your outbound shipments
Customers will want to be able to know the status of their shipment. Order tracking software lets you and your customers know of shipment statuses, which leads to better customer service and thus higher levels of customer satisfaction. Because of its synchronization with the shipping software, software for order tracking will sync shipping information, so information such as tracking numbers can be placed on your sales orders or invoices. Also, everyone in your business will have access to customers' shipment statuses as well. This information allows your business to know if and when a shipment arrives to your customer.
---
Inventory and order tracking software user, TMi-ASG

---
3) With software that tracks orders, order and shipping information becomes synchronized with the shipping carrier's software
With the integration of software for order tracking and shipping software, there's no need to re-key or re-enter any information. This makes for more accurate and efficient data entry and reduced shipping-related errors. Tracking numbers are generally very long and shipping information must be entered and received meticulously – or errors may occur. The synchronization of data between order management and fulfillment software and shipping software provides tremendous accuracy.
---
Inventory and order tracking software user, LDA Creations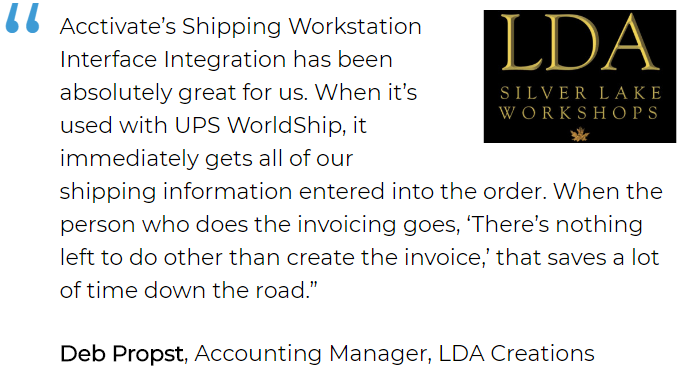 ---
How to make sure you get the most of order tracking software
The best way to ensure your business gets the most of its business software is by having a software system that tracks orders that can also function efficiently as an order management system and is able to truly integrate with your shipping carriers' shipping software. When you have a system that is able to effectively function as both your order management system and your order tracking software, this enables your business to have one integrated solution for order management and order fulfillment processes. This also allows for more robust capabilities such as the reporting and invoicing mentioned earlier.
But of course, it's important to make sure the order management and fulfillment software you choose is able to fully integrate with the software provided by your preferred shipping carrier(s). You can verify the ability of the order management software to synchronize with your shipping providers' software by checking with a specialist from your shipping company and/or requesting a demo of the order management and fulfillment software.
---
Get Started Today!
Learn how Acctivate's order fulfillment tools can optimize your shipping operations, along with additional features that can help your entire business. Try Acctivate for free or call us at 817-870-1311.