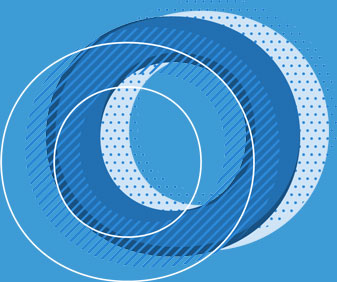 Inventory management definitions and inventory terms beginning with the letter O
A | B | C | D | E | F | G | H | I | J | K | L | M | N | O | P | Q | R | S | T | U | V | W |
X

|

Y

| Z
obsolete inventory
Obsolete inventory is inventory that is at the end of its life cycle and no customer orders have been received for a given period of time.
office supply inventory software
Office supply inventory software is software for office supply distributors to make inventory and business management easier and more efficient.
omni-directional scanner
An omni-directional scanner is a type of barcode scanner that can read barcodes presented to it at different angles.
on order
On order is an inventory purchasing order status identifying that a product has been ordered and is awaiting receipt.
on po
On PO, or on purchase order, is the total quantity of inventory on order from all vendors.
one-click sales order
One-click sales order creation enables sales quotes to become a sales order with a one click conversion.
on-hand inventory
On-hand inventory is total current warehouse stock, including all inventory that has been allocated to scheduled orders.
operating expenses
Operating expenses, also called operational costs, are the expenses from the day-to-day operations of running a business such as sales, marketing and administration.
order
An order, or sales order, can include products, service fees, shipping fees, handling charges or any other chargeable item or activity.
order cycle
An order cycle, also called a replenishment cycle, is the time between orders of a specific product.
order management software
Order management software, also called sales order management software, is software that manages pre-sales activities, quotes, sales orders, post-sales activities and back office operations.
order picking
Order picking is the process of collecting or picking items to fulfill an order before shipment.
order point
The order point, or reorder point, is the lowest quantity of product inventory that can be held before a reorder alert is triggered within the system.
order specific picking instructions
Order specific picking instructions are picking instructions included on an order that are viewable by warehouse personnel noting specialized delivery needs or expiration dates.
order specific special instructions
Order specific special instructions are special instructions included on an order that are viewable by warehouse personnel but not printed on customer documentation.
out of stock
Out of stock is a situation when no product is available for sale.
overdue
Overdue is a status of something (ex. a bill, a shipment) that has gone past the due date.
overdue invoices
Overdue invoices are bills or invoices have gone past the due date for payment and are in the collections process.
overhead
Overhead, or overhead cost, refers to the ongoing expenses of operating a business that generate no profit.
overstock
Overstock is having excess inventory above the recommended stocking level based on customer demand.