Inventory Glossary
R – Inventory management terms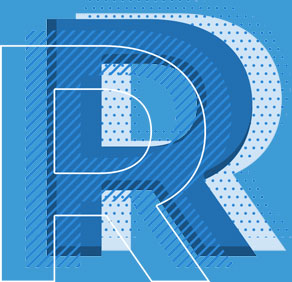 random put away
Random put away, or random location storage, refers to putting away received inventory where space is available as opposed to a pre-determined location.
raw material control
Raw material control, or raw materials inventory control, is the use of inventory management within the manufacturing process to control raw materials and supplies.
raw materials
Raw materials are unfinished materials and supplies used in a manufacturing process to complete finished goods.
real time inventory tracking
Real time inventory tracking delivered by an inventory management software optimizes, centralizes, automates, and accurately monitors inventory 24/7.
recall management system
A recall management system tracks and traces lot/serial numbered products from vendor to consumer with full visibility of supply chain activity, including procurement, inventory, orders, transactions, and customers to mitigate potential product recalls.
receivables management
Receivables management, or accounts receivables management, refers to the management of customers who have purchased products and services on credit and have not yet paid.
receiving
Receiving is the process of recording items received into a warehouse or location.
recommended reorder quantity
Recommended reorder quantity is the quantity of inventory that should be ordered of a product to bring the inventory to the desired level.

refurbish manufacturing
Refurbish manufacturing, also called refurbishing or factory refurbishment, is the process of cleaning, repairing and repackaging previously used items.
remanufacture
Remanufacture is the process of rebuilding, repairing, and restoring items for resell or reuse.
reorder point
The reorder point, also called minimum stocking quantity, is the point when the minimum stock level for an inventoried item is reached and a purchase order should be issued to reorder the item.
replenishment
Replenishment is the process of reordering inventory once the stock has been depleted.
replenishment forecasting
Replenishment forecasting is the process of forecasting product demand and managing the associated purchasing activities to meet the demand.
replenishment order
A replenishment order is an order to replenish stock once a minimum stocking quantity is reached.

reporting
Reporting includes standard, out-of-the-box reports and documents, as well as the ability to develop advanced, integrated reports and documents with professional design quality & branding.
request for quote
A request for quote, or an RFQ, is a request for pricing, delivery and other information from prospective vendors.
retail counter sales
Retail counter sales are sales that occur in a retail setting where product is sold across a counter, such as furniture or auto parts.
retail counter sales software
Retail counter sales software is software designed for businesses with retail counter sales needing order management software that is fully-integrated with the entire business..
RMA
The RMA, or Return Merchandise Authorization, tracks returned inventory and related information by referencing the system-generated RMA number.
route accounting
Route accounting enables the acceptance of purchase orders, issuance of invoices and collection of payments in a mobile environment.
route delivery
Route delivery allows users to define delivery routes, associate customer ship-to locations with a route, and deliver existing orders or take new order at customer from truck inventory.
ruggedized
Ruggedized refers to mobile devices that include a built-in barcode scanner and are designed for rugged environments.
Looking to optimize your inventory & business management?
Acctivate Inventory Software is designed for growing small to midsized distributors, online retailers, and manufacturers.
Talk to our team of product experts and see how Acctivate can transform your business.
Call us at 817-870-1311