Inventory Glossary
C – Inventory management terms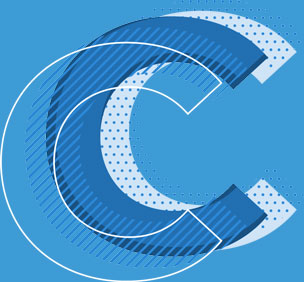 cable inventory management
Cable inventory management is essential for distributors and manufacturers in the wire and cable industry to streamline tracking, improve accuracy, enhance purchasing management, and boost manufacturing operations.
carrying cost
Carrying cost are the indirect costs associated with inventory, including storage costs, insurance and taxes.
case picking
Case picking is the picking, or selecting for shipment, of full cartons or boxes of product.
cash flow
Cash flow is the inflow and outflow of cash into or out of a business.
catch weight
Generally used by food processors and food distributors, catch weight refers to an item where the actual weight varies.
chemical manufacturing software
Chemical manufacturing software if software to manages the inventory, manufacturing, and distribution processes associated with chemical and chemical-based manufacturing.
code 128
Code 128 is a very high-density barcode symbol, such as GS1-128, which is a specialized version of Code 128, and is associated worldwide with packing and shipping.
coffee roasting software
Coffee roasting software is software to manage the unique challenges for a coffee roasting business such as batch processing and variable yield, tiered pricing, traceability, and complex sales orders.
COGS
COGS, or cost of goods sold, refers to the cost of the goods or products sold during a specific time period.
collections management
Collections management is the process of attempting to obtain payment, or collect, where credit has been extended for goods and services.
consignment inventory
Consignment inventory is inventory that is consigned or in possession of a dealer or customer, where the inventory is still owned by the seller.
consolidated picking
Consolidated picking, also called batch picking, allows pick lists to be combined to create a bulk picking list of items from multiple orders.
construction inventory software
Construction inventory software is software designed to optimize inventory and business operations of construction supply companies of all kind.
consumer goods
Consumer goods are finished products or goods that are ready to be used or consumed by the end user.
consumer goods software
Consumer goods software streamlines operations, manages inventory and business operations, and helps a business to anticipate trends and changing demands.
contact history
Contact history is a history of communications with contacts or customers including phone calls and email exchanges.
contact management
Contact management is an integrated solution for managing and recording contact information & interaction histories used across the organization.
container
A container, also called a shipping container, is a container with strength suitable to withstand shipment, storage, and handling.
control inventory software
Control inventory software, also called inventory control software, is software designed to accurately control and track the quantity, usage, availability and anticipated demand of inventory.
cosmetic ERP software
Cosmetic ERP software is software cosmetic manufacturers, distributors & online retailers for inventory, production, and business management.
cost of errors
The cost of errors includes the costs associated with errors such as efforts to locate and correct the error and the reduced customer satisfaction and quality caused by the error.
cost of goods sold
Cost of goods sold, or COGS, refers to the cost of the good or products sold during a specific time period.
costing method
Costing method, also called valuation method, refers to the method used to determine inventory valuation.
Costco EDI
Costco EDI enables SMBs to meet the EDI trading requirements of Costco, in order to sell to them as a supplier.
count frequency
Count frequency is how often inventory cycle counts occur.
count sheet
Count sheets are used for recording inventory counts during a physical inventory cycle count.
counter sales
Retail counter sales orders refer to selling goods over the counter as opposed to through a point of sale checkout terminal.
credit hold
A credit hold is placed on an account to no longer extend credit, typically when the account becomes delinquent.
credit limit
A credit limit is the maximum amount of outstanding credit that a company extends to a customer.
credit limits
Credit limits are the maximum credit limit terms and are established on a customer-specific basis.
credit management
Credit management is the process of managing credit relationships with customers.
credit memo
A credit Memo typically occurs when a customer returns a product for credit or refund.
credit ok
A part of automated credit management, the words credit OK appear in green to the right of the Bill to Address on a quote or sales order if the customer's credit is approved.
crm
CRM, or customer relationship management, is a system for managing a company's interactions with customers, clients and sales prospects.
crm software
CRM software, or customer relationship management software, is software designed to manage a company's interactions with customers, clients and sales prospects.
cross docking
Cross docking is the practice of unloading good or materials from an inbound carrier and immediately loading the goods or materials onto an outbound carrier, with little or no warehousing occurring.
currently available
Currently available inventory is inventory that is in stock and available for sale.
custom fields
Custom fields enable the creation of fields for information specific to a business need.
custom manufacturing
A custom manufacturing includes the design, specifications and production of custom or configurable products.
custom reports
Custom reports are reports or documents that can be created using system data.
customer issue tracking
Customer issue tracking is the management and tracking of service requests, help desk tickets, associated activities, issue trends, follow-up activities, returns handling, and escalations.
customer management software
Customer management software, or CRM software, is software designed to manage a company's interactions with customers, clients and sales prospects.
customer relationship management
Customer relationship management, or CRM, is a system for managing customer, client and sales prospect interactions throughout a company.
customer research
A customer research is the ability and process of researching past customer purchasing behavior, trend and inquires by examining customer history archives.
customer service
Customer service is the art of delighting customers enabled by CRM software designed to manage a company's interactions with customers, clients and sales prospects.
customer support
Customer support is the process of solving customer needs including service requests, follow-up activities, returns handling, and escalations.
customizable dashboard
A customizable dashboard enables each user to create, organize and display information enhanced with widgets and panels.
CVS EDI
CVS EDI enables small and mid-sized multi-channel merchants to fulfill CVS's EDI trading requirements as a supplier.
cycle count
A cycle count, or physical inventory count, is the process to reconcile the item quantities recorded in the inventory system with an actual physical count.
cycle stock
Cycle stock, or lot-size inventory and available stock, is the inventory that is available for the excluding excess stock and safety stock or buffer stock.
Looking to optimize your inventory & business management?
Acctivate Inventory Software is designed for growing small to midsized distributors, online retailers, and manufacturers.
Talk to our team of product experts and see how Acctivate can transform your business.
Call us at 817-870-1311