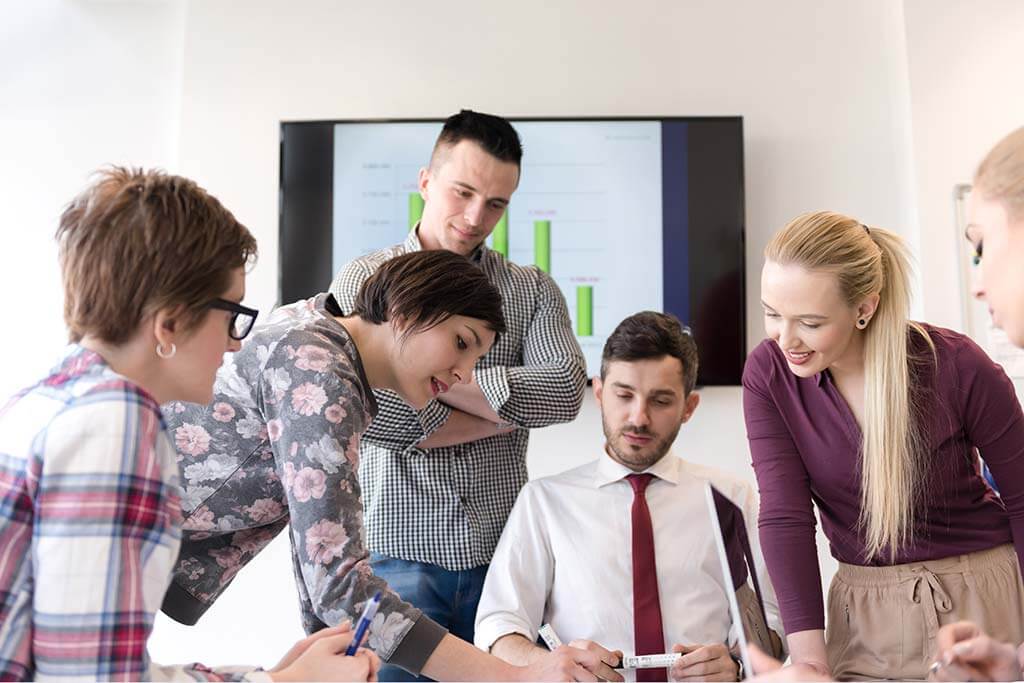 The best inventory program for small business addresses common small business challenges, such as access to capital, regulations, workforce, & technology.
---
The best inventory program for small business is one that solves the common challenges businesses face.
Masters Equipment uses an inventory program for small businesses…

---
In a recent report by Babson College (commissioned by Goldman Sachs 10,000 Small Businesses program), over 1,800 small business owners (with at least four employees and $150,000 in revenue) were surveyed to provide insights based on issues that established small businesses encounter within the following areas:1
Let's look at what makes a solution the best inventory software for small business based on features and benefits that can meet challenges in these areas and help the business continue to grow.
---

A key finding in The State of Small Business in America report is that obtaining capital to grow remains challenging for small businesses.
According to the report:
Banks are the primary source of financing for small businesses. Constraints facing financial institutions can restrict or limit borrowing.
More than half of the survey respondents sought capital over the past two years.
Across all funding sources, overall respondents receive less than half of what they request.

For small businesses with inventory, there is another source of capital that lies within the most unexpected area… the business' own inventory.
A large amount of capital is invested in inventory and without the right inventory software to manage that investment, money is potentially being thrown away. For example, a business may have too much inventory on hand, so they are tying up money in overstocked products that could otherwise be increasing their cash flow and invested in better moving product.
The best inventory software for small business restores capital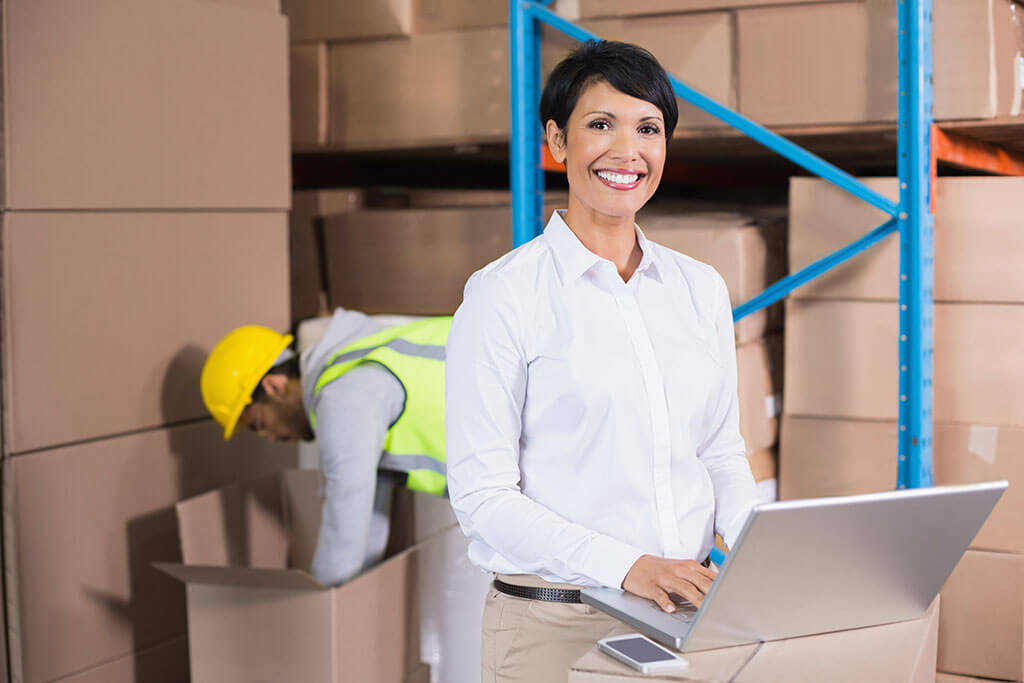 Small business inventory software provides powerful tools that keep organizations knowledgeable about their inventory investment, so they can truly manage and control all operational aspects and use capital wisely.
Acctivate Inventory Software keeps small businesses at the forefront of their operations with best-in-class forecasting and analysis tools that tell the company what products they need, how much they need, and when they need it.
Replenish inventory accurately with quick & simple reordering: Acctivate recommends items to be purchased based on established stocking levels and primary suppliers; the user updates vendor and/or quantity as necessary, and with one-click a consolidated purchase order is created for each vendor.
Anticipate trends & identify opportunities: Acctivate has a complete repository of historical data that can be examined to determine how to improve working capital and other opportunities.
Access the info needed in real-time to make the best decisions: Powered by Crystal Reports®, Acctivate includes 100+ reports & documents out of the box (including demand reports for better procurement & production forecasting); the ability to create unlimited custom reports; and visual monitoring of inventory & other operations through a customizable dashboard.
---

The report also reveals that small businesses find regulation and compliance difficult and time-consuming.

There's a multitude of rules and regulations that companies must comply with in order to stay in business — from those that deal with finances, permits, paying taxes, hiring and managing employees, etc.
Manufacturers and distributors deal with the typical business regulations, plus those that are specific to their industry, such as:
The best small business inventory program helps companies stay compliant with industry-specific regulations. Acctivate provides functionality that manages operations effectively but also provides that additional peace of mind to small businesses, knowing that they are abiding by certain regulations with minimal overhead.
The best inventory program for small business makes sales tax compliance easy
According to The State of Small Business in America report, the tax code is the regulatory area that survey participants acknowledged as the highest concern for impact on their business.
There are so many rules and regulations surrounding sales tax. For a small business, sales tax can be a tedious and complex job to calculate, collect, report on, and remit across multiple jurisdictions. Small business inventory software knows sales tax management can be difficult and has options to alleviate associated frustrations.
Automated sales tax management
Acctivate can automatically calculate and manage sales tax through the option to directly integrate with Avalara AvaTax — a cloud-based sales tax solution. Sales tax management is handled behind-the-scenes for small businesses with this integration, so companies can focus on the bigger picture, rather than the 100,000+ taxability rules that exist across 11,000 jurisdictions.
Calculations are done across multiple jurisdictions.
Complex tax issues are taken care of, i.e., nexus, exemptions, product taxability, sourcing rules, split rates, sales tax holidays, tax caps/thresholds and more.
Address validation and tax exemption certificates are managed.
Detailed information is stored for reporting and remitting sales taxes, and filing can even be done for the business.
---
DataRay uses an inventory program for small business…

---
The best inventory program for small business automates and simplifies selling to big box retailers
Small businesses that sell to big-box retailers, i.e., Walmart®, Target®, Walgreens®, Best Buy®, etc., must be EDI complaint to even do business with the big box companies (trading partners). The optimum solution for small businesses enables companies to be fully compliant and automated when it comes to EDI transaction processing of purchase orders, invoices, and advance shipping notices.
EDI (Electronic Data Interchange)
Acctivate Inventory Software integrates with best-in-class EDI providers who ensure compliance with every trading partner's requirements through proper connection protocols and the correct mapping of the documents being transmitted.
Having an inventory software that is also a best-in-class EDI integrated solution empowers small businesses to easily & successfully sell to trading partners with minimal man-hours and reduced stress in knowing that they are completely and accurately complying with trading partner requirements.
---
Killer Bee Bait uses an inventory program for small businesses…

---
The best inventory program for small business streamlines buying & selling globally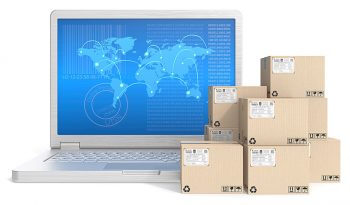 Small businesses that import and/or export goods — in other words, do business internationally — must comply with CBP (U.S. Customs and Border Protection) policies and procedures, in order to keep their shipments moving through customs and across borders. There are many laws and regulations that importers and exporters must understand and practice according to the CBP.
Small business inventory software helps importers and exporters easily and efficiently buy and sell globally while adhering to regulatory requirements.
According to the CBP's publication about importing into the United States, one of their responsibilities is "detecting, interdicting, and investigating fraudulent activities intended to avoid the payment of duties, taxes and fees, or activities meant to evade the legal requirements of international traffic and trade."
There are times that the avoidance of such additional costs is unintentional and rather due to the lack of tools to calculate such costs. Small business inventory software helps companies know their true costs by accurately calculating landed cost — additional charges beyond a product's purchase price, i.e., duties, taxes, VAT, government fees, freight, shipping or insurance.
Landed cost
Acctivate Inventory Software enables small businesses to capture all costs associated with the acquisition of goods, whether the costs are known at the time of receipt or afterwards.
Landed cost with Acctivate is extremely flexible and accurate as the charges can be allocated manually or automatically across one or more transactions (i.e., receipts, receipts from a purchase order and inventory transfers) based on quantity, value or weight.
Learn more about Landed Cost »
---

---
The best inventory software for small business tracks & traces product throughout the supply chain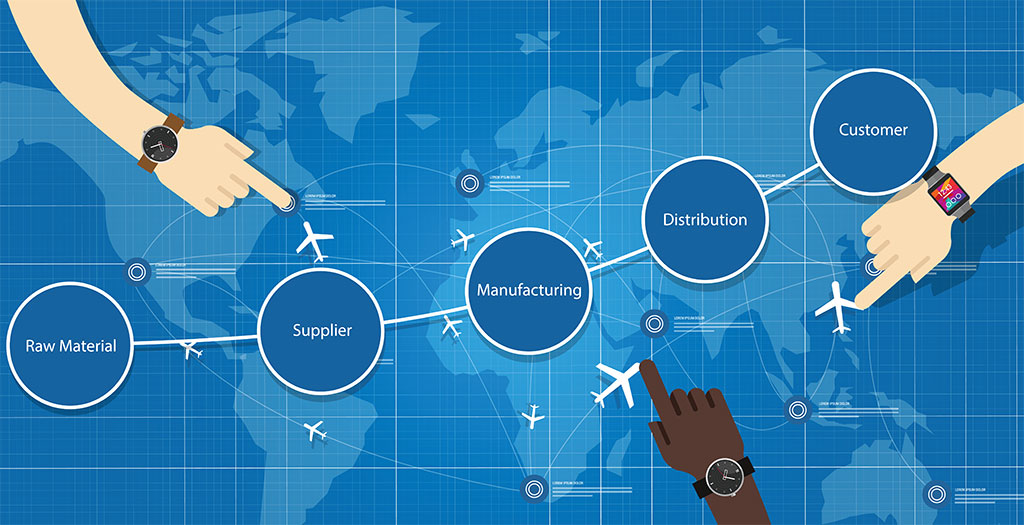 For small businesses whose products are regulated by agencies, i.e., U.S. Food and Drug Administration (FDA), United States Department of Agriculture (USDA), Consumer Product Safety Commission (CPSC), and National Highway Traffic Safety Administration (NHTSA), being able to track and trace product throughout the supply chain is a requirement. In the event of a product recall, the company must be able to provide detailed information about the affected product.
---

---
Lot and Serial Number Traceability
The best inventory software for small business offers powerful lot and serial number management to effectively track and trace all products and provide any and all details easily on demand to help with product regulation compliance.
Acctivate Inventory Software can be a lifesaver for businesses and the general public by aiding in the recall process, and in some cases preventing such an event. Advanced product traceability with Acctivate enables small businesses to:
Gain complete control over an unlimited amount of lot and serial numbered products (at the ingredient/component level for manufacturing, as well).
Trace products (in real-time or in history) back to suppliers, through outsourcers or to customers by lot or batch.
Manage, view and report on source, expiration date, lot, inspection and quarantine information.
Store and track ongoing notes, emails, documents, etc. for products.
Read this article for details on how to be recall ready with the right protocols & software to instantly track inventory.
---

---

Hiring and keeping good employees is cited as one of the top growth challenges for almost half of the small business owners surveyed in The State of Small Business in America report. Finding qualified employees is the primary issue.

The best inventory software for small business is simple and easy to learn, yet powerful
With fewer qualified employees, those in a small business often have roles and responsibilities beyond their main job description. Small business inventory software increases productivity by automating and making processes more efficient, as well as instilling better inventory management best practices throughout the organization. In some cases, the right inventory software replaces the need to hire additional staff.
---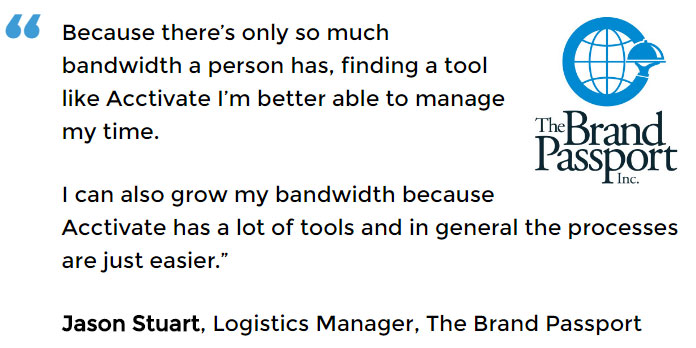 ---
In the report, training is recognized as a critical component of expanding employee experience and growing the business. The best inventory software for small business has a minimal learning curve and abundant resources for training.
---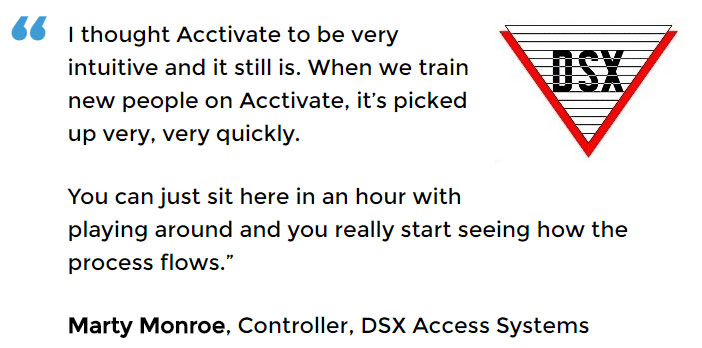 ---
Acctivate Inventory Software is easy to learn and easy to use and at the same time powerful enough to boost productivity across the organization and grow the business.
Gain company-wide access to best-in-class tools in a single, real-time system — ultimately improving efficiency, communication and collaboration for personnel in purchasing, warehousing, sales, marketing, customer service and management.
Understand all aspects of the business better & stay on top of operations with ease through access to data that delivers in-depth insights for strategic decision-making.
Effectively accommodate expansion in areas, such as eCommerce, EDI and doing business globally (multi-currency & landed cost) with tools that support and automate these strategies.
Inject speed & accuracy even further into the operations with barcoding, mobile capabilities and workflow management.
Access self-paced, on-demand training and learning resources to get started with Acctivate, answer questions and continuously gain knowledge to maximize the use of Acctivate.
---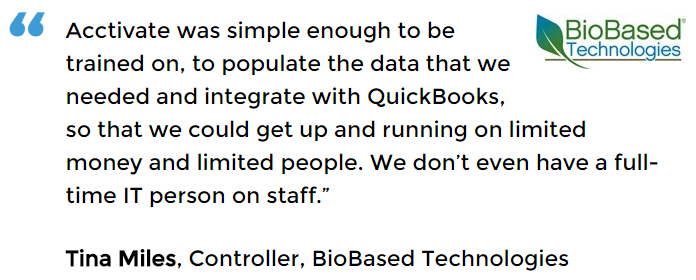 ---

Technology can contribute significantly to the growth of a small business. In fact, the majority (78%) of small business owners surveyed view technology as a top factor in the growth of their business, but cost is a barrier in adopting technology for almost half (47%) of the respondents.

The best inventory software for small business is affordable in all aspects & increases productivity across the board
Technology costs can pay for themselves when manual processes are replaced and costly errors are eliminated with automation through technology.
In the case of managing inventory, some small businesses try to get by with spreadsheets and/or just an accounting system. In this scenario, money is actually being wasted by spending more time with inefficient tools, fixing inaccuracies with manual processes or completely missing errors.
---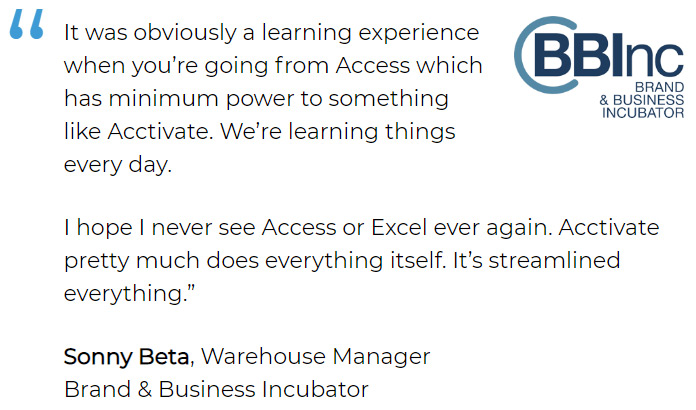 ---
The report puts integrating new technology with existing technology as the second most significant challenge. The best inventory software for small business integrates with other solutions that are designed with small business in mind.
Acctivate integrates with QuickBooks®, the leading accounting software that most small businesses are already using or are familiar with; and in terms of other technology that small businesses use or may need, Acctivate integrates with best-in-class solutions for EDI, eCommerce, hosting, shipping, reporting and more.
---
---
When determining the best inventory software for your small business keep in mind the common challenges you face for your size and industry — the right solution should address those, as well as be able to grow with your business and meet any future challenges that growth and changes present.
Is Acctivate the best inventory software for your small business?
---
Source:
Find out more!
Learn more about Acctivate Inventory Management Software by giving us a call at 817-870-1311 to talk about your specific needs or by simply completing the form and a specialist will contact you to discuss solutions.
Discover Acctivate
Start a conversation with a specialist today to learn more.
Or call us at 817-870-1311