On a scale from 1 to 10 the importance of inventory management for wholesale distribution and manufacturing companies should be viewed as a 10 being that it is considered the heart of a business' operations alongside supply chain management. The absence of strong inventory management strategies, practices and disciplines compromises customer satisfaction and results in financial losses.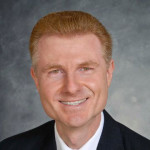 QuickBooks expert and consultant Mario Nowogrodzki of Mendelson Consulting truly understands the importance of inventory management. One of his company's primary areas of expertise lies within supply chain, inventory and warehouse management. Using this expertise and their proven growth strategies, Mario and his company help solve the inventory and business management challenges small and mid-sized companies face.
We recently caught up with Mario, and got his take on why inventory management can be critical for business success.
If a business is not efficiently managing inventory, what risks are they facing?
Mario: Having too much inventory on-hand results in added costs of carrying excess inventory. On the opposite end of the inventory management spectrum, carrying obsolete inventory results in inventory losses or write-downs. Additionally, having enough inventory or having the wrong inventory on-hand causes missed sales opportunities.
---
The importance of inventory management in dollars
Excess and obsolete inventory is costing the typical distributor 25% a year. If you start the year with $100,000 of obsolete product, that inventory will have cost your business $25,000 due to storage, damage, shrinkage, and the cost of money by year-end."

"The value of excess and obsolete inventory", Industrial Supply – The Voice of Distribution
---
What are the signs of poor inventory management within a company?

Mario: A company is in trouble when they have aging or obsolete inventory; inventory sitting in the warehouse not reflected in inventory records; and missing inventory items due to theft, misallocation, or incorrect records. Also, when reviewing the company's Balance Sheets seeing inordinately high or low inventory asset values is a red flag; as is inordinately high or low Cost of Goods Sold on Profit & Loss statements.
---
The importance of inventory management should = highly critical because without it, there is a high probability of business failure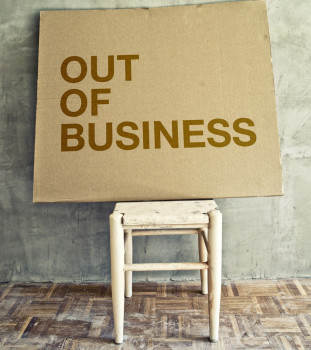 In Michael Ames book, Small Business Management (and cited by the U.S. Small Business Administration), poor inventory management is one of the reasons he gives for the failure of small businesses. Having the right strategies in place can avoid such a crisis. Business & inventory management experts, like Mario can assist in implementing successful business strategies.
In a survey by Turnaround Management Society titled "Why do Companies Fail" it was found that of those surveyed 39.4% reported incorrect strategic decisions as a factor of business crisis…
Incorrect strategic decisions are often made because of the lack of a clear strategy, and they can have a significant impact on a company's financial position in the market."
---
What steps can a business take to better manage their inventory?
Mario: The first step is the willingness to have accurate numbers for better business management and financial decisions. From that, the natural tendency is to implement the right inventory and order management system and maximize the software features.
---
Business management as a whole plays into the importance of inventory management
The right inventory management solution helps in applying inventory management strategies specific to a business' needs and ultimately cancels out those inventory management pain points. But that right solution should also integrate seamlessly into all business operations including accounting and financials. An inventory system that integrates with an accounting solution such as QuickBooks is key.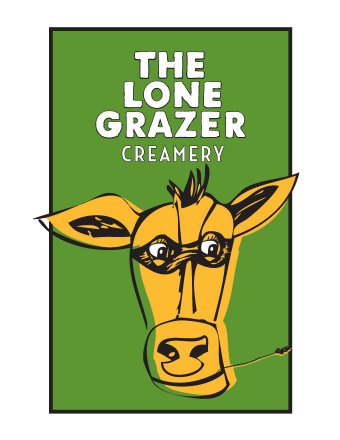 When we found Acctivate, we realized it met all of our needs and it integrates with QuickBooks, which is a bonus because we were already using QuickBooks – so that synchronization has also been a real life saver in terms of being able to get things done quickly and efficiently and not keying everything in twice."

Carrie Nicklow, President of Food Building LLC (parent company of The Lone Grazer Creamery)
---
What are the key components of an effective inventory management solution?

Mario: The right inventory management solution provides inventory location tracking, mobile barcoding, serial number / lot number tracking, reorder points (minimums/maximums), matrix inventory, multiple units of measure and webstore integration.
---
The importance of inventory management and enhancing it with technology that has the right capabilities

Acctivate is the core of our business. It is our business – it's our quotes, it's our orders, it's our invoicing."

Janice Honeycutt, Vice President, Safety Connection
---
With the right processes, procedures and systems in place for inventory management, what can a business look forward to?
Mario: Peace of mind knowing that inventory levels are what they are supposed to be, without worrying about carrying too much or too little inventory, and knowing that the inventory that is supposed to be there is actually there. Best of all, the business' bottom line will improve by eliminating financial wastefulness of poor inventory management and maximizing financial efficiencies of good inventory management.
---
The importance of inventory management in your business should be high on the list if you want to ensure a successful future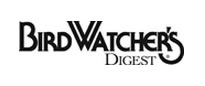 With Acctivate, we know our inventory and we have control of it. We are able to predict future demand accurately, so that we don't overstock or understock our inventory.

That's a huge plus for any inventory-based business – not only does that maintain satisfied customers, but it maximizes our profitability as well."

Ann Kerenyi, Controller, Bird Watcher's Digest
---
Find out more!
Learn more about Acctivate Inventory Management Software by giving us a call at 817-870-1311 to talk about your specific needs or by simply completing the form and a specialist will contact you to discuss solutions.
Discover Acctivate
Start a conversation with a specialist today to learn more.
Or call us at 817-870-1311