Selecting the best warehousing software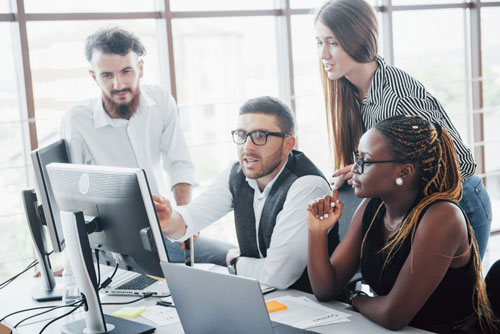 Selecting the best warehousing software includes several evaluation process elements, such as needs assessment, features evaluation, and support provided.
Beginning the selection process for the best warehousing software
Selecting the best warehousing software requires consideration of several factors, including the specific needs of your business. Most product-centric companies share the common needs of inventory management, warehousing, purchasing, order management, fulfillment, reporting, and, with an eye toward the future, scalability.
Once the business needs have been identified, the search for the best warehousing software begins. Most small to mid-sized companies use QuickBooks for financials and desire to continue using QuickBooks for their financials while gaining access to warehousing and business features to assist with business growth. Additionally, the software maker should have a good reputation and positive customer reviews.
Introducing Acctivate inventory and warehousing software
Acctivate inventory and warehousing software is a market leader, praised by both users and industry experts. Acctivate makes it easy for a business to gain advanced functionalities for optimizing and growing operations, including management of purchasing, inventory, warehousing, and orders, while maintaining financials securely within QuickBooks.
Features of the best warehousing software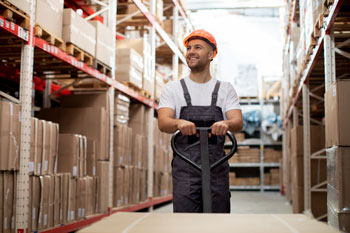 For a growing business, the best warehousing software must ensure that the capabilities needed are available. Making a list of needs or requirements – even if it is just a list describing what isn't working – is a great place to start when determining what your business needs. This list can be simple, such as:
We have too many out of stocks
Our inventory quantities are never correct
Our orders are not shipping quickly and accurately
We have a chance to sell to a retailer that requires EDI, but we can't because we can't do it.
When your list is complete, we invite you to provide your list to an Acctivate specialist to discover how your needs will be solved during a demonstration. Schedule live demo now >>
In addition to your specific requirements, the best warehousing software should have the following features:
Warehouse management
Warehousing software provides various tools to help businesses automate and streamline their warehouse processes, optimize inventory management, and improve overall efficiency, productivity, and profitability.
Acctivate warehousing software:
Provides tools for managing various warehouse operations, such as receiving, put-away, picking, packing, and shipping.
Encourages the use of handheld devices for barcode scanning, order picking, and inventory transactions.
Manages inventory movement between physical or virtual locations within a warehouse or multiple warehouses.
Automatically generates pre-established alerts, notifications, and reports.
Supports companies that outsource their warehousing and distribution operations to third-party logistics (3PL) providers.
Accommodates drop-shipments that ship directly from vendor to customer.
Inventory management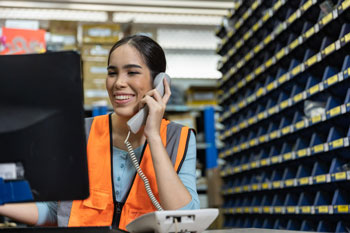 Managing inventory requires real-time visibility of crucial inventory control indicators for consistently monitoring and analyzing stock levels.
Key capabilities of Acctivate include the ability to:
Track inventory in real time, allowing businesses to see available stock levels, locations, and movement.
Identify products by multiple ids.
Manage multiple units of measure.
Simplify complex inventory control with matrix inventory management.
Handle kitting and assemblies.
Use multi-level bills of materials.
Implement lot and serial number management.
Order management and fulfillment
Order management helps businesses process sales orders efficiently, improving order accuracy, order processing times, and customer satisfaction.
Acctivate includes advanced tools for processing orders, enabling businesses to manage the entire order fulfillment process from start to finish, including:
Order picking options, such as individual, batch, and zone, to optimize the picking process.
Direct integration between Acctivate Shipping Workstation and FedEx, UPS, USPS, StarShip & DHL to provide order & address information and to collect package information.
Order status updating in real-time.
Single-click access to shipping & tracking information on the shipper website from Acctivate.
Visibility of the order history.
Management of backorders and returns.
Reporting and Analytics
Acctivate provides detailed reporting and analytics capabilities, including dashboards, real-time data, customizable reports, and automated tracking and reporting of key performance indicators (KPIs) such as inventory accuracy, order cycle time, and order fulfillment rates, if desired.
Scalability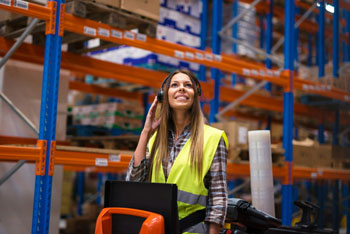 The best warehousing software should be able to handle the growth of the business, support multiple warehouses and locations, and be flexible and configurable to meet changing business needs and adapt to new technologies.
Acctivate grows with your business and can be scaled to handle the addition of virtually unlimited staff on the platform and substantial business volume for years to come.
The best warehousing software should be easy to use with a high-quality support team
First and foremost, the best warehousing software should be:
User-friendly and easy to navigate. Inventory information should also be easily accessible. Finding a product, vendor, or information shouldn't feel like jumping through hoops.
Easy to use for any potential user – from warehouse personnel to managers, salespersons, and the owner.
Last, as with any complex purchase, gaining a perspective on how the warehousing software provider works with their customers – how accessible they are when needed, how they resolve issues, how well implementations went, and how they train new users – is very important. Software providers with a great implementation team make the experience something customers applaud.
The Acctivate team works with each company to understand their business environment and goals, develops a solution to meet them, trains users before they go live, and has numerous support tools available after launch. Throughout decades of implementations, Acctivate users have consistently commented on the software's ease of use and their positive experience with the Acctivate support team.
Learn more about Acctivate support | Read Acctivate user testimonials
Discover Acctivate
Acctivate is packed with
features
for your entire business. Talk to our team of product experts and see if Acctivate is right for your business.
Call us at 817-870-1311