Customer Business Activities

For customers utilizing Business Activities with Acctivate, an additional tab called Activities shows on the Edit Customer window. This tab displays a history of activities related to the currently displayed customer. Each business activity is a record of some specific problem, question, return, or information usually reported from the customer back to the Acctivate user. This list will show any activity with the selected customer added as a related item whether it is a primary or other item in the list. To open the activity, double-click on the row, select and hit Enter, or click View Activity button on customer window toolbar.
To find specific information, start typing a value in the Look for box. Acctivate will begin filtering the list of activities based on what you type. For sorting, click on the column header you wish to sort by to see ascending, descending, or remove the sort order.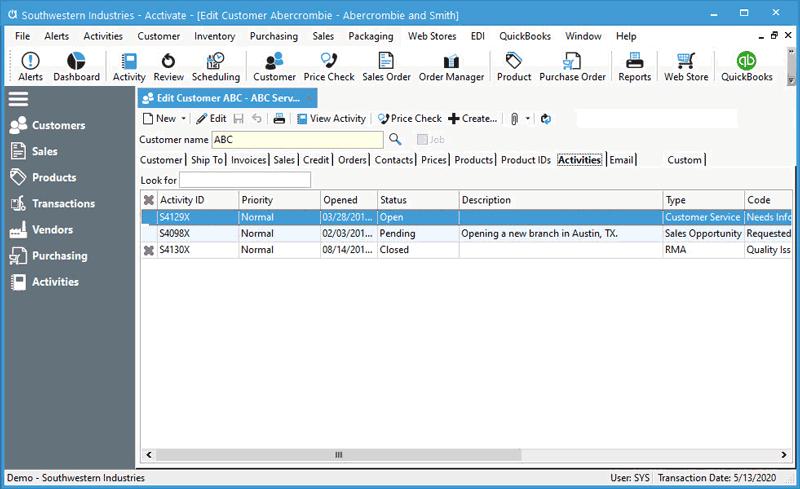 The user can easily distinguish the following information:
Closed/Open
Activity ID
Priority
Opened Date
Status
Description
Type
Code
Due Date
Promised Date
Assigned User
Closed Date
Contact Name
Phone Number